If you're starting your own clothing retailer, congratulations! Maybe you've already figured out what you're going to sell, and you know where to get the best wholesale t-shirts. But before you can get your business off the ground, you'll need to figure out how you're going to sell your products– that is, whether you'll have an offline shop, an online shop, or a mixture of both.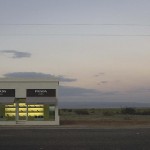 Of the locations you can sell product from, you have three options: A brick and mortar shop, a pop up shop, or an online retail option. Physical shops, such as brick and mortar or pop-up shops, are wonderful because they allow your customers to come in and try things on, which reduces the chances of products being returned. Additionally, in many cases a physical shop means that you can have a bigger sales volume than you would online, and it allows customers to see, touch, and feel the product for themselves. However, with physical shops, you are restricted in your market by customer proximity to your shop. Additional costs tend to occur as well, such as rent, repairs, employee costs, and more.
In addition, pop-up shops are a great way to test your market and figure out whether or not your shop will succeed. A pop-up shop happens when you rent a store front, gallery, or office space for a day, week, or weekend to display and sell products. This is also a great way to get rid of excess inventory, or to spread the word about your online store. Before you try out your pop-up shop, make sure that you promote it and market it so that people in your area know how to find you, when, and for how long.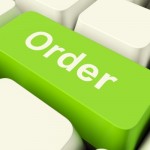 Online shops can be a great way for people who are interested in selling clothing to get started, especially if they aren't ready to quit their day job. A number of online sites such as Etsy allow individuals to sell clothes that they have designed, or you can set up your own website. Online shopping is incredibly time-convenient: for shoppers, finding and purchasing products takes less time, and for shop owners, there is no physical space to clean, maintain, and organize. Additionally, online stores have a much wider reach than local ones, and you can use outreach tools like social media to build strong relationships with your customers. However, the delivery time and costs of online shopping fall on customers, and online stores tend to have a much higher return rate.
Having both offline and online shops can be a great benefit, but it is also time consuming. You'll need employees to help you take care of your physical shop, and likely you'll need a webmaster to maintain your online one. Mixing the two models can be a great business strategy, however, you will still be left with many of the weaknesses of having both online and offline shops: high rates of return, additional costs, and trying to turn a profit.
Each method has its strengths and weaknesses, but it's up to you to decide what's best for your business. If you have an offline shop, will people in your area buy your merchandise? If you have an online shop, will you be able to compete with other online stores? These are all things you need to take into consideration when getting ready to open your physical or a digital front doors.
Updated:
February 24th, 2015
by