Why Plain T Shirts Are Essential for Every Wardrobe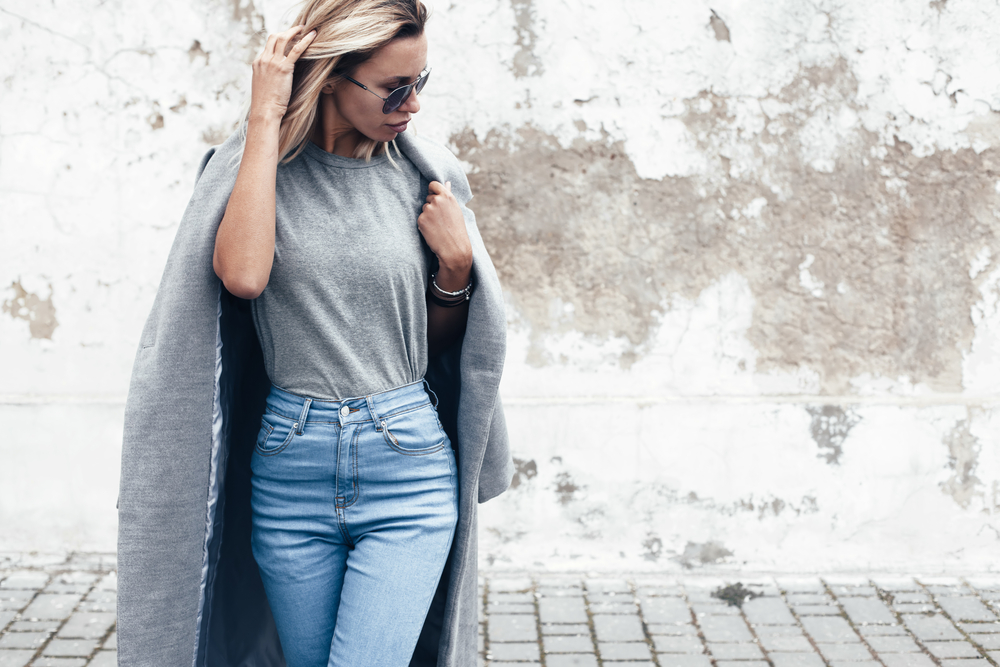 Whether black, white or colored, plain t shirts are the foundation for any wardrobe. They're the ideal combination of simplicity and comfort and can be styled in an infinite number of ways. Plain tees have been a beloved wardrobe staple for decades, and here are a few reasons why the plain t shirt should continue to be a part of every wardrobe.
Versatility
The main reason to keep your wardrobe well-stocked with plain tees is for the huge variety and versatility they add to your style. Ideal for layering in the colder months, and equally chic and comfortable in warmer weather, the plain t shirt can be the foundation for every outfit in your closet.
There are so many ways you can style your plain t shirt. From the classic combo of a white tee with blue jeans, to knotted over a maxi dress to layered under cardigans and jackets, your plain t shirt is definitely the hardest working item in your closet.
Plain white shirts not exactly your style? Then add a splash of color to your wardrobe with a colored plain tee; you can find an extensive selection of colors to suit your taste and style.
Classic
Fashion trends come and go, but the appeal of your plain t shirt never goes out of style. The plain t shirt has been a favorite wardrobe staple for decades due to its effortlessness, and it has been worn by style icons from classically cool James Dean to fashion Queen Kim Kardashian.
The plain tee is beloved by so many because of its ability to tie together all of the elements in your wardrobe to create endless combinations of classic outfits. Keeping a selection of plain t shirts in your wardrobe means you'll never have to worry about what to wear again.
Chic
When it comes to your t shirts, plain definitely does not have to mean boring. Minimalist fashion has been trending for the last few seasons and shows no sign of slowing down.
Plain t shirts are an essential part of creating a chic minimalist wardrobe. A selection of neutral and monochromatic plain t shirts forms the base for so many minimalist outfits, but when you are focusing on a pared-back closet, you need to ensure you are buying high-quality plain t shirts to keep your look chic, but not shabby.
However, if you don't love the minimalist trend, a plain t shirt can blend seamlessly with any style to keep you always looking fashionable and well put-together.
Economical
Plain t shirts are a great way to fill in the style gaps in your wardrobe without spending big bucks. Although t shirts can range from a few dollars to a few hundred dollars, there is no need to break the bank for a quality t shirt.
In fact, if you buy t shirts in bulk, it can be a great way to always make sure you have a t shirt ready to wear, and you can even save a little cash to spend on some lux items to pair with your crisp plain tee.
Comfortable
With the plain t shirt, there is no need to sacrifice comfort in the name of style. Most t shirts are made of cotton or a cotton-poly blend that is breathable for serious comfort during warm weather. Many high-end brands also treat their t shirt fabric to create supple, soft garments that feel amazing on your skin and drape perfectly around your shape.
During colder weather, your plain tee is the perfect layering piece to keep your skin healthy and form a barrier between delicate skin and harsher fabrics like acrylic and wool which, although warm, can irritate the skin.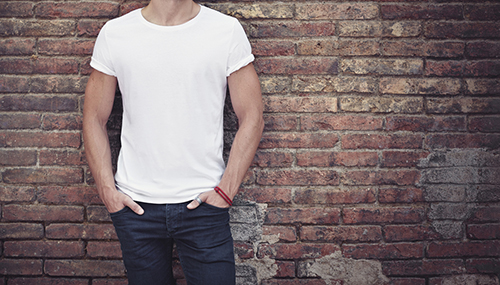 Choosing the Right T shirt
Just like any garment, choosing the right t shirt can turn you from scruffy and unkept into a fashionista in seconds. The key is choosing the right cut and composition of the t shirt.
Plain tees come in a range of lengths and necklines, which can have a dramatic effect on the end outfit. When considering which cut to try, you should first consider your body shape and how you want the t shirt to drape.
Slim-fitting t shirts are ideal for layering underneath winter layers, while fitted tees are designed to be proportionate to the body and create a crisp silhouette for a put-together look. Oversize or relaxed-fit t shirts are the ultimate comfort item, but don't make the mistake of simply buying a regular t shirt a few sizes too big, otherwise it will end up baggy in all the wrong places.
T shirt Care
To get the most out of your t shirts, you will need to care for them correctly. This means taking care of how you wash them and being careful with stain removal.
White t shirts tend to stain more noticeably than other colors, but there are many simple remedies for removing yellowing and sweat stains that won't damage the fabric.
It is best to follow the manufacturer's instructions when it comes to washing garments. Most t shirt manufacturers recommend washing in cool water to prevent shrinkage. Use laundry detergent that is effective in cold water for the best stain removal and color-fastness.