Plain T-Shirts – Why You Should Buy in Bulk
Everyone needs a few plain t-shirts that can be worn with anything. They are good for throwing over jeans when you are making a quick trip to the store, or for wearing when you have chores to do around the house. While not particularly exciting, plain t-shirts are a necessary part of your everyday wardrobe.
Here we will discuss this most basic part of your wardrobe, and why you should buy these items in bulk when you find a style and fit that suits you for a great price. Bulk t-shirts can reduce costs for your family or your business, while still ensuring that everyone is dressed appropriately.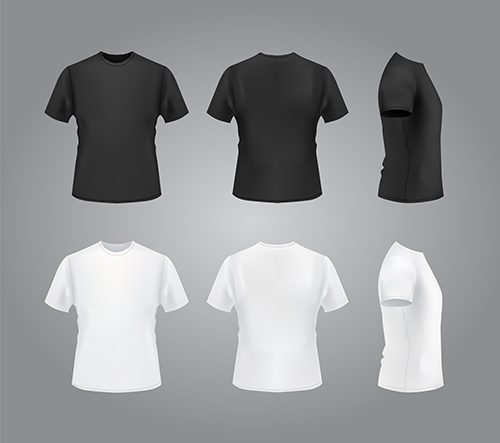 You will always need plain t-shirts
Plain t-shirts are just that, they are plain. The simplicity means they do not go out of style and if you know the colors and fit that suit you, they will always be a staple of your wardrobe.
They are good for layering when it is cold and for wearing over shorts in the summer. They can be worn to the beach or under a jacket when you go out for dinner. Plain t-shirts are always necessary, and therefore you should always have a store of them in your closet.
Plain t-shirts do not go out of style
When buying clothes, you must take so much into account. Fashions change season by season, and if you want to look current, you need to constantly update your wardrobe. This updating means most of your clothes will quickly look outdated and be relegated to the back of your wardrobe as new colors, styles and fits come into fashion.
Fortunately, this fashion reality does not apply to plain t-shirts.
Because they are plain, t-shirts do not conform to fashion trends in the first place. They are used as accent pieces, a flash of color under more fashion-conscious items, and so don't go out of style.
This lasting style means you can buy t-shirts in bulk without worrying you are going to look outdated. Simply buy a variety of colors and you will be able to fit with any trend or mood.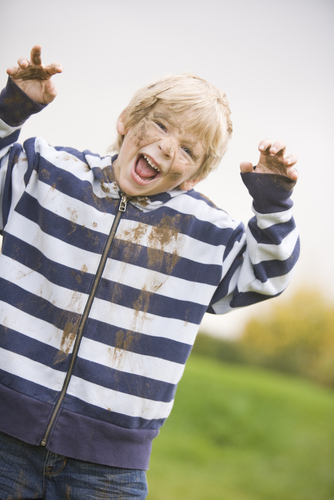 Buying in bulk is a great idea if you have children
Children are always ruining their clothes. Whether they are getting food stains on them, growing out of them or destroying them by playing sports or other rough games, children tend to need new clothes more often than adults do.
Therefore, buying bulk t-shirts is such a good idea if you have a large family, or just don't want to spend a lot of money on clothes when they will be too small within a month or so. This bulk will give you a steady supply of clothes for the more destructive members of your family.
Buying in bulk is cheaper
It can be costly buying clothes. Whether you have a big family or if it is just you, a lot of money can be saved through smart clothes shopping. Buying at least part of your wardrobe in bulk will leave you more money to spend on other things. You could even put the money you save towards some treat for your family or save it for a rainy day.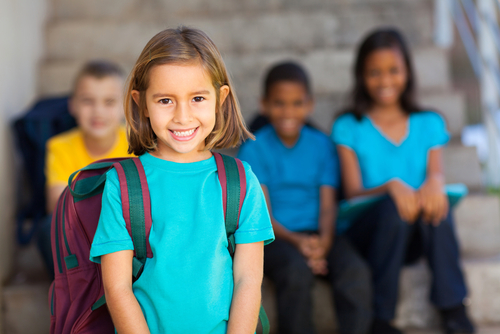 Back to school
When it is time for your children to go back to school, the costs can be astronomical. There are stationary supplies to buy, transportation to organize and budget for, in addition to new clothes and footwear. Buying t-shirts in bulk for your children can be a wallet saver. Plus, not only does bulk buying mean you save some money, but it will also ensure this part of the back-to- school chaos will be simple, straightforward and easy to complete.
Special events at work
Whether you are changing your company's dress code or hosting a public event, buying bulk t-shirts can reduce your costs and promote a cohesiveness in your team that promotes your business and encourages co-operation amongst your employees.
With plain t-shirts, you can add your company logo or brand quickly and cheaply and choose the right colors for your business branding or environment. With the wide range of plain t-shirts available, you can  find a style and fit that will look professional and save money and time by bulk buying.
Whatever fashion styles you follow, t-shirts will be an essential part of your everyday wardrobe. Buying them in bulk allows you to cut costs in this essential section of your wardrobe, while still ensuring you get a quality and fit that works for you and your family.
Buying t-shirts in bulk can also be useful for your business as well, giving you a cost-effective option while still maintaining the professional and coherent company look you want.