Holiday Gift Guide: Wholesale Clothing for Holiday Gifts

'Tis the season to be jolly and to start thinking about the perfect gift for that special someone or for several special people in your life. With a wide variety of choices to show your recipients that you care, how do you narrow it down to a single choice?
Clothing is always a popular choice for a gift, but this choice can come with a risk. What if the person does not like the clothing? What if it is the wrong size? The wrong color? What if the clothing is a bit more costly than you wish to spend on a gift?
Fear not. Here is a handy, how-to guide to selecting the perfect wholesale clothing for a holiday gift.

Vary Your Selection
Perhaps the most important criteria to consider are varying and balancing your wholesale clothing selection. The key, according to Buyer's Lounge, is to make your selection or selections from a wide range of product categories. For example, in terms of menswear, they suggest "(graphic t-shirts), hooded sweatshirts, flannel and plaid button down shirts, sport jackets and premium denim (and others in) high volume categories (during) the holidays."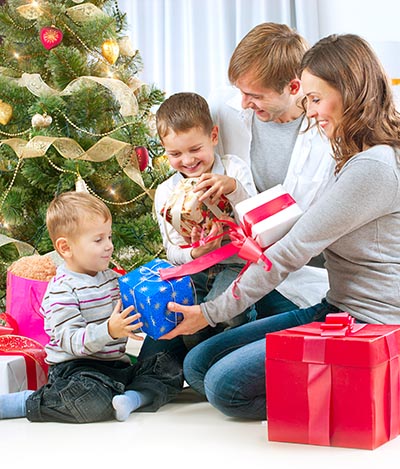 When you have various styles and clothing types to offer, you lessen your chances of giving an unpopular gift. Varying your selection virtually guarantees that you will have at least one article of clothing that even the most hard-to-please person will find appealing.

Their Selection Overflows
The holidays are traditionally the time when designers and suppliers are trying to get rid of that year's offerings in order to make room for the next year's lines. Now is the perfect time to take advantage of this housecleaning effort to secure high-end clothing at not-so-high-end prices.
In addition, the stores are filled with apparel of varying styles, sizes, and fits. You'll be hard-pressed to find a better time of year to find the perfect wholesale clothing gift for that special someone.
According to LinkedIn.com: "The perfect shopping time for everyone is Christmas. The shopping stores revamp their clothing line for the coming year and for the winter season too. Their clothing warehouse gets filled with a new collection of designer wholesale clothing that is going to be the upcoming year fashion trend. People prefer to go out for shopping during Christmas; be it a gift for their loved ones or something new for the holiday party. Thus the holidays are the peak season when everyone shops and the markets are filled with buyers."
Christmas time is the perfect storm for both consumers and wholesale companies, continues LinkedIn. For consumers, the selection is wide and varying; for retailers, consumers are eager to take advantage of the selection and the lower prices. There's no wonder why December is, according to LinkedIn, "… the busiest time to keep their store or shop on the top from the competitors by having more customers."

A Chance to Give Something Different
Giving wholesale clothing as a holiday-time gift opens up a whole can of threads (not worms) in terms of the options available for your gift-giving options. You can give a t-shirt to one person while giving a hoodie to another; you can give sweats to Joe Sweats while giving long sleeve shirts to Jane Longsleeves.
Giving wholesale clothing also allows the recipient the opportunity to modify it to their wishes. A plain shirt or sweater can become a loving tribute to grandchildren or their alma mater. The options are endless!

More Benefits
Giving wholesale clothing not only makes the giver feel good, it also has many benefits that help the receiver AND the giver. Slideshare.net gives seven reasons why buying wholesale clothing is beneficial (and, thus, so is giving it as a gift).

Low Prices
Buying in bulk almost always provides a better rate per item and overall savings.  Usually, bulk items are not rare and, thus, are not subject to raised pricing to meet demand. When there is more of an item for sale, the cost is lowered in order to move it. This way, the supplier makes money quickly so as to either have more of the product or to offer a new product. In any case, the advantage is enjoyed by both buyer and seller.

Quality
Wholesale clothing tends to be higher quality than most other clothing. How is this? The clothing is sold to the consumer either by the manufacturer or is only one-hand removed from the manufacturer. By the time clothing reaches the racks of clothing stores, it has passed through three, four, and maybe more hands, each time degenerating the fabric and overall quality. Buying from the source or as close to the source as possible keeps the quality high and the prices low.
Originality
Wholesale clothing, which comes from the factory of its creation, is the real deal. There is no need to worry about whether or not the clothing is counterfeit or inferior (provided you buy it directly from the company/factory that does the manufacturing). Knock-offs and designer wear that has been copied are cheaper in many cases, but the lack of quality will be remembered long after the lowered impact on your wallet. Ordering wholesale means you are getting exactly what you paid for!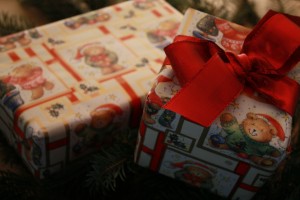 Quantity
Slideshare.net says: "Furthermore, because prices are lower for wholesale accessories, consumers get more bang for their buck. In other words, they can purchase many different items for the same amount of money than (they would) otherwise. This enables consumers to buy entire wardrobes for very little (money)." Buy more, pay less!

Choice
Retailers' supply is limited to what they have on the racks and in the back. If you want something not currently at their store, you have to wait for it to be shipped to them. Unlike retailers, clothing manufacturers and wholesalers have their entire stock or collection on hand. If it's there, you can purchase it right away.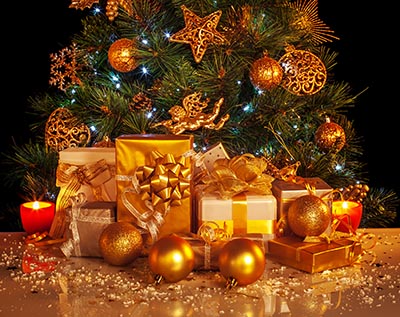 Style
"In order to remain competitive, wholesale orders are constantly up-to-date with the latest trends in fashion clothing," says Slideshare.net. "Additionally, with the wide variety of options out there, you can more easily create your own style. Now consumers never have to settle again."

Comfort
But no article of clothing is worth any price if it doesn't provide a comfortable fit. Why pay money for something that may be too tight or too loose? When buying wholesale, consumers are able to pick and choose exactly what they want and let their order come to them. And it's fun getting new clothes in the mail, too. Slideshare.net says, "There is no better feeling than opening your mailbox and discovering several new pairs of jeans."

Considerations
As stated before, buying clothing can be tricky. Luckily, Headlines and Global News has a handy questionnaire to assist you in making a decision.
Know their style. Pretty basic stuff here. Do they wear particular colors more than others? Do they prefer prints or patterns? Do they wear black at all? Pants or skirts? Knowing the little details in what someone prefers clothing-wise will go a long way toward helping you find the perfect ensemble.
Know their size. Be careful with this one! Some people don't like being asked what size they wear. If you need to know, either ask a friend or family member what their size is. Or, if you are over at their house, sneak a peek at their wardrobe and note the size.
Avoid giving into trends. Fleeting styles are best left to the individual to buy. Stick with something classic (jeans, plain shirt, coat, etc.) rather than the latest style. Stick to the classics.
Always keep the receipts. "They might want to exchange your gift, so be prepared for this," says Headlines and Global News. "Understand that with clothes, you can never be 100 percent sure of the style requirements, so returning them is reasonable. Don't be offended when your receiver does this. (Lines) at the stores are usually long after holidays precisely because many are there for returns or exchanges," says The Huffington Post.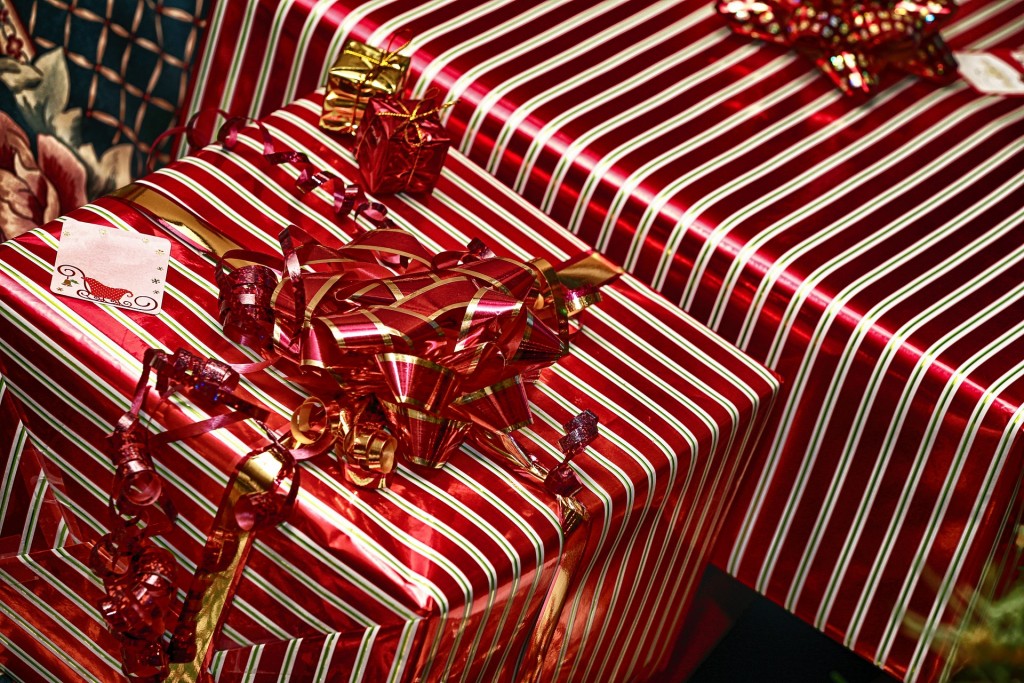 When in Doubt, Offer to Shop with the Person
If you're still stumped after all this, offer to take the person shopping so that they can choose what they want to have. This way they get what they want, and you give them what they want, and everyone is happy. "If you buy the right clothing item, it's a strong signal that you understand the person. That message is part of what makes it successful," says Chris Morton, CEO of the fashion site Lyst (via The Wall Street Journal and Headlines and Global News).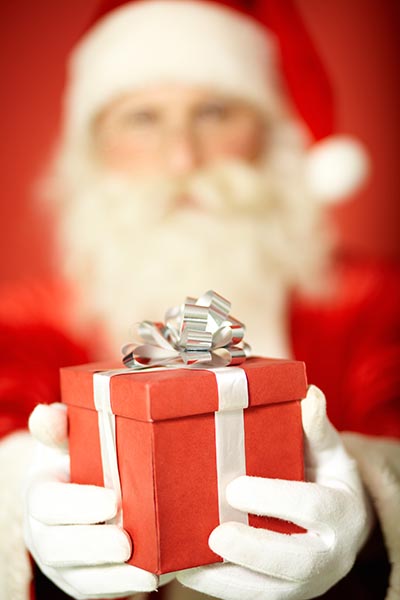 When picking a wholesale company, be sure to do your homework. Always check to see if they have accreditation by a reputable third party. Check and see what other consumers have said about their selection, their services, and their customer service. Be wary of wholesalers whose prices seem too good to be true; in many cases, they ARE too good to be true. (Buying wholesale will save you money, but no company is just giving away products for practically nothing!)
Other factors to consider are, obviously, whether or not they carry what you need when you need it. Some wholesalers only have certain products at certain times of the year, so pay attention. Also, some wholesalers require a minimum purchase, so, if you only need a few items, a wholesaler that requires a minimum of garments for purchase won't be the right one for your needs.
According to sba.gov, "There are currently 300,000 companies in the U.S. wholesale distribution industry, so as you can imagine, finding and forming trusted relationships with wholesalers takes time and research."
The Adair Group has been supplying low-priced wholesale clothing for over 50 years, so the chances are good that you will find something suitable to be given as a gift. (You'll probably have to spend time narrowing your choices down to one choice!) From sweatshirts, to tie-dyes, to plain t-shirts, The Adair Group has a selection for all tastes and for all seasons. You can trust that what they have, they will stand behind.
During this holiday season, we should think about how others have made a positive impact on our lives. From the paper carrier who delivers our paper on time every morning to the teacher who selflessly teaches our children, it is nice to show those we care about how much we appreciate what they do for us on a daily basis.
A kind word is nice, but a thoughtful gift says not only that you appreciate them, but that you know enough about them personally to buy the right gift to make them happy. It's the season for giving, and what better gift than one that can be worn daily: clothing. But buying clothing doesn't have to break your bank.
By taking advantage of the benefits that come with buying clothing from wholesale manufacturers and distributors, you can get the perfect gift at the perfect price. Happy holidays!