A Buyer's Guide for Wholesale Polo Shirts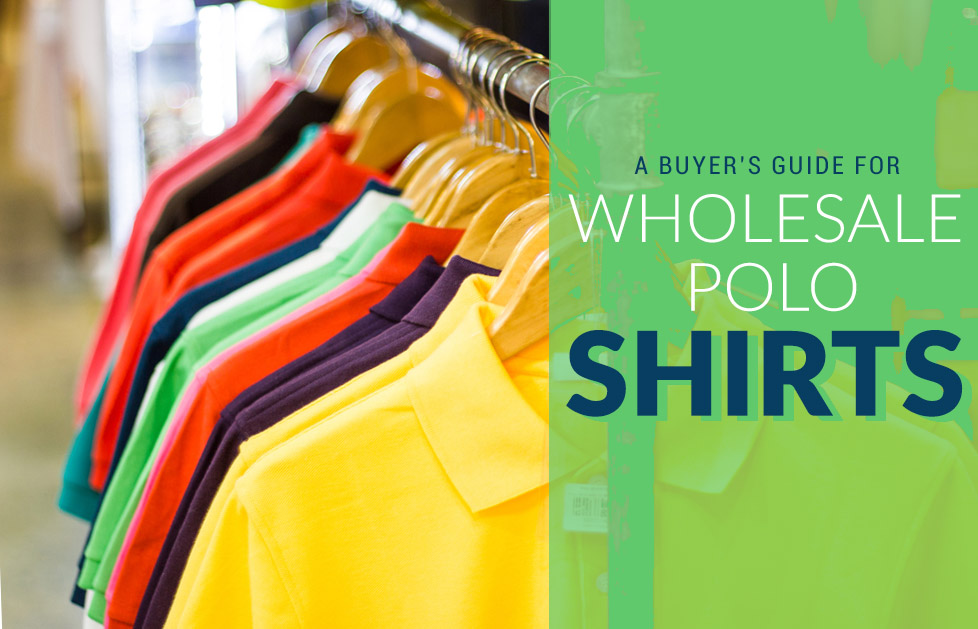 Polo shirts are a great choice for uniforms, corporate logo wear, as giveaway items at fundraisers or for family reunions. They are a necessary and versatile addition to anyone's wardrobe.
The polo shirt has become standard informal business attire and is often used as part of a uniform. Therefore, many businesses purchase polo shirts wholesale and brand them with their name and logo.  
There is a myriad of different brands, materials, colors and style choices to choose from, so making the final decision can seem daunting. Choosing the right wholesale polo shirt for your needs doesn't have to be an overwhelming experience. Follow these guidelines to help you determine the polo shirt, brand and wholesaler that is right for your organization and your budget.

TO EMBROIDER OR NOT TO EMBROIDER
Before deciding what kind of material your polo shirts will be made of, it is important to consider whether you will have them embroidered. Embroidery is a great way to tastefully display a company logo or to brand a polo shirt for family reunions, social events or charity functions.
If you are planning to have your shirts embroidered, it is best to choose a durable material that will stand up to the embroidery process. Blended, polyester, performance or cotton are good choices if you decide to have your polo shirts embroidered.

When considering embroidery, also remember to keep in mind your color scheme. Choosing black shirts when your company logo is all black would be a bit of a challenge. Similarly, choosing a color for the shirts that clashes with the colors in an embroidered logo is not recommended.
Embroidery is favored over screen printing for polo shirts due to the textured material.  This definitely adds to its popularity!

KNOW YOUR MATERIAL
Polo shirts come in a variety of materials. It's important to have an idea how the customer or end-user will use the shirts when determining what kind of material works best. You should also keep your budget in mind.
If you are unfamiliar with types of fabrics and are unsure of how the fabric feels, it might be a good idea to visit a fabric store or other retailer in person, so you can determine what kind of material you're looking for in your polo shirts. Also, read the descriptions on the wholesaler websites closely, so you know what you're buying.
If you're unsure of what kind of material they're using, call and ask. It never hurts to dig a little to be sure you're getting exactly what you want.
Below is a list of the types of materials polo shirts are made from. Some, such as linen and silk, are probably a bit rarer and more high-end than the typical buyer is looking for, but they are included here to provide you with a complete list.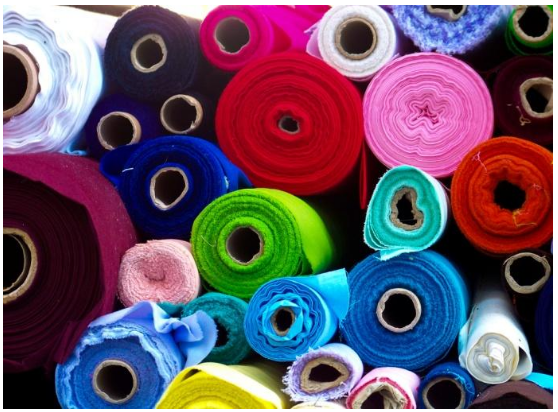 Blended – Blended polo shirts are usually a combination of cotton and synthetic materials. You generally find polo shirts with this kind of material as corporate logo wear or uniforms. They have increased durability and are stain resistant, but they also are less comfortable.
Polyester – Polyester polo shirts are wrinkle, shrink and stain resistant. However, they may be less comfortable.
Performance – Performance polo shirts are generally worn by athletes on the golf course or tennis court, or by those whose jobs require them to be outdoors frequently, while still needing to present a professional appearance. They are made of lightweight synthetic fabric or blended fabric. They usually are odor resistant and contain UV protection.
Cotton – Pure cotton polo shirts are breathable, durable and comfortable. However, note that all cotton polos are not created equally. Short-staple cotton tends to cause pilling and the loss of color more quickly. Long-staple cotton is more durable and holds up better to multiple washes.
Linen – Linen polo shirts are lightweight and comfortable. However, linen is notoriously (or delightfully, depending on your viewpoint) wrinkly. Only choose a linen polo if the look your customers or end-users will want is a sophisticated, linen-wrinkle look.
Silk – Pure silk polo shirts are lightweight and comfortable. However, they tend to be harder to take care of and therefore lose their color more quickly. If you like the look and feel of a pure silk polo, consider a cotton or linen blend for better durability.

KNOW YOUR KNIT TYPES
In addition to what kind of material is right for you, you should also consider what kind of knit is most appropriate. There are two basic types of polo shirt knits.
Pique Knit – Pique knit is the more traditional knit for a polo shirt. It is a three-dimensional waffle knit, which provides breathability and flexibility.
Jersey Knit – Jersey knit is more akin to the feel of a traditional t-shirt. It is smooth and soft to the touch.

CHOOSE YOUR COLOR AND SIZE
There are really no limits on the color choices you have for your polo shirt bulk purchase. Keep in mind the reason you're ordering the shirts and who will be wearing them. Here are some other thoughts to keep in mind when picking a color.
Is there a company color you must use?

Does your event have a color scheme?

Will the shirts be worn in the hot sun frequently?

If the shirts are for servers, a darker color is less likely to show spills.

If you plan to embroider or screen print the shirts, make sure you pick a color that will complement the embroidery or screen printing design you've chosen.
Most wholesalers offer a wide variety of sizes to accommodate different body types. Make sure your order encompasses all the size needs of the group you're purchasing them for.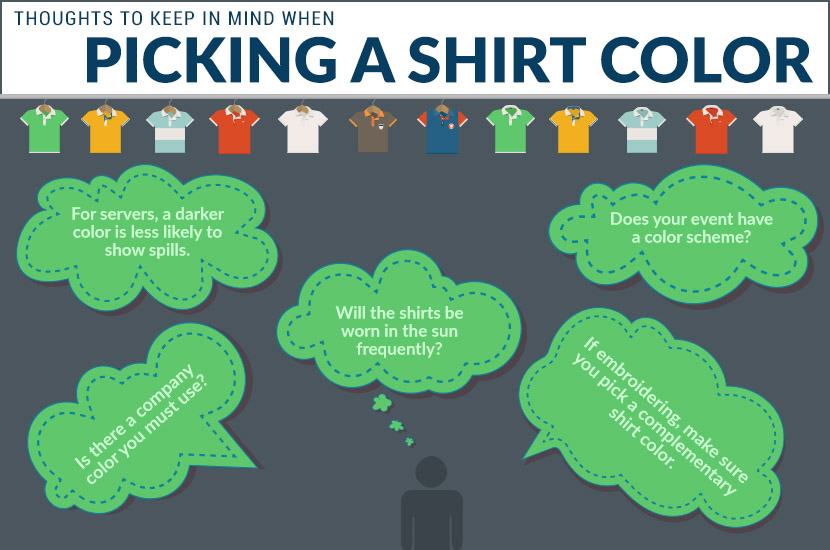 KNOW THE LINGO
If you're new to the wholesale buying scene, it is important to understand the language you will encounter when evaluating the shirts you want to buy, as well as the brand and wholesalers you want to buy from.
If you don't know the difference between argyle and angora or what it means when fabric is coated, you could end up with something you didn't want in the first place. This could cost you both time and money. Below are a few common terms to become familiar with as you move through your search.
Absorbency: The ability of the fabric to absorb moisture
Angora: Natural hair fiber from angora goats or rabbits
Argyle: Diamond-shaped patterns knitted into fabric
Blended Yarns: These are yarns that are made up of more than two fabrics
Burn-out: A fabric treated with a chemical process that leaves sheer patches
Chambray: Synthetic or cotton fabrics which are colored and have a white filling
Coating: A finishing process where a material like rubber, resin or synthetic compounds covers both sides of the fabric
Damask: Glossy, jacquard fabric that features flat and reversible designs, commonly used in curtains, tablecloths and draperies.
Drill: Heavyweight twill woven fabric
Heather: A yarn which is spun with pre-dyed fibers and then blended together to give a particular style and look
Knit: A fabric created with interlocking loops of yarn
Madras: Lightweight cotton fabric that features a checkered, plaid or striped pattern
Rayon: A man-made fiber made from trees, cotton and woody plants
Ring Spun Cotton: Durable and long-lasting fabric made by twisting and thinning cotton strands to form a fine but strong soft rope of fibers
Tri-blend: A super soft fabric made from a blend of three materials – cotton, rayon and polyester

CHOOSING A BRAND
Now that you have chosen a material and knit and you know your lingo, it's time to pick a brand. Gildan, Anvil, Jerzees and Camden Creek are just a few of the brands available for wholesale polo shirt purchases.

When choosing which brand is best for you, be sure to keep in mind what kind of material and knit you want. Different brands will have different price points and varying levels of quality for the same type of material.
It is also important to consider size options when choosing a brand. Be sure to choose a brand that will give you a wide variety of sizes for your employees, guests or customers.
When looking at different brands, consider private labels, as well. A private label just means that the product wasn't made by one of the big-name brands. However, that does not say that they are of a lower quality, as it can often mean the opposite.

CHOOSING A WHOLESALER
Now that you have an idea of what kind of material, knit, color, size and brand you want, you should consider which wholesaler you want to work with. There are a few things to keep in mind when choosing a wholesaler.
You can decide to buy directly from the manufacturer (the brand you choose). However, bear in mind that most manufacturers have a certain number of shirts you need to buy before you reach their bulk pricing. This could mean buying far more shirts than you need just to get a good price per shirt.

Find out if the

wholesaler has a warehouse full of stock

or if they submit your order to the manufacturer directly. If they do not have a physical warehouse with stock that they will pull your order from, it is more likely that errors will occur with your order. Stick with wholesalers that have stock on hand.

When looking at wholesalers, do some research and make sure the one you choose is a

legitimate wholesaler

.

Never pay in cash! Credit cards offer more protection if something goes wrong with your purchase. Legitimate wholesalers should have no problem accepting credit card purchases.

Investigate their shipping procedures. Some wholesalers may ship everything one way, regardless of the expense. Other wholesalers may ship one way up to a certain weight, and everything over that weight is shipped on a pallet via a trucking company. This will save you money on shipping.

SHIPPING AND DELIVERY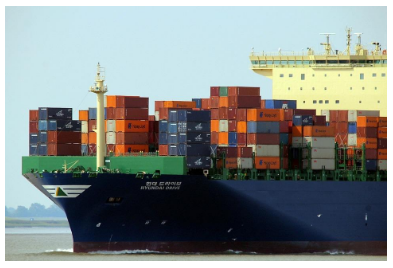 Pay attention to shipping costs and timelines. Shipping wholesale purchases can sometimes take up to eight weeks. Overseas shipments could take longer. Factor in shipping costs to the final price of the shirt if you're reselling or into the overall budget for the function you're planning if they're going to be giveaways.
If you're ordering shirts for an event, make sure you build enough time into the schedule for your shirts to be shipped, arrive and for you to inspect your shipment. This could mean ordering your shirts months in advance of your event, but you'll feel better knowing there is plenty of time for mistakes to be corrected. A little preparation and planning is always a good idea.

KEEP YOUR BUDGET IN MIND
Throughout this process, it is, of course, important for you to keep your budget in mind. You could choose the most high-end polo shirts from the best onshore manufacturer in the country and have them shipped overnight to be on time for your event. However, it will cost you. With some effort and planning, you can get the best possible polo shirts at a discount and have them arrive in plenty of time.
The goal is to get the best kind of shirt for your needs from a wholesaler who is legitimate in a timely and cost-effective manner. This will initially take a little bit of effort on your part, but once you have an established relationship with your wholesaler, the ordering process will run much smoother.  

FINAL THOUGHTS
Buying polo shirts in bulk from a wholesaler can be an overwhelming experience. There are so many things to consider: material, color, size, knit, brand and the actual wholesaler. Breaking this daunting task down into the basic steps can help you to master the bulk-buying process, saving your company, team, non-profit organization or even your wedding party money.
Remember to:
Decide whether to embroider

Know your material

Know your knit

Choose your color and size

Know the lingo

Choose your brand

Choose your wholesaler

Keep your budget in mind
If you follow these steps and think about your order carefully, bearing in mind your budget and the needs of your group, you are almost certain to have a great bulk-buying experience.