Why We Love Gildan Shirts
For over 50 years, we've provided some of the best wholesale shirt products at some of the most competitive prices available. Our special relationship with manufacturers allows us to pass incredible savings on to you, the customer.
No matter what shirt line you choose, you're going to get a fantastic product — but there's something special about Gildan shirts. From durability and quality to customization and much more, Gildan is a great shirt that can be worn for any occasion. Here are a few reasons why we at The Adair Group, absolutely love Gildan shirts.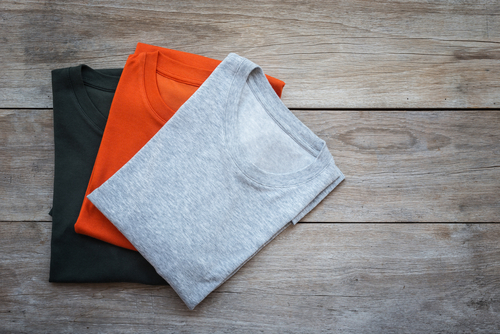 A Brief History of Gildan
Founded in 1984 by the Chamandy brothers in Canada, Gildan has always been known as a leader in the tee shirt manufacturing business, and it easy to see why. The high-quality cotton, along with the wide assortment of choices, makes Gildan a top choice at The Adair Group. Widely known as the most versatile shirt choice available, you can find the color, style and comfort you're looking for with a Gildan shirt.
By implementing state-of-the-art manufacturing technology, Gildan has dramatically reduced its manufacturing costs. The good news is that we partner directly with Gildan to pass along those savings to you.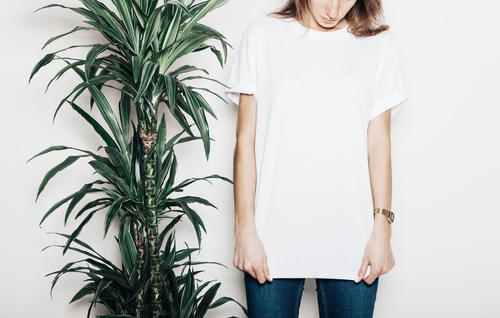 The Best Feel
Gildan shirts are known for their soft texture and comfort, which is why we choose Gildan as one of our top shirt options. Featuring 6 oz. of 100% preshrunk cotton, you're getting a comfortable, breathable shirt that you can wear anywhere and anytime. The 6 oz. cotton weight is heavy enough to feel like a high-quality fabric, while being light enough to still breathe and feel comfortable.
The seamless rib at the neck provides an added layer of comfort, while tag less options eliminate the annoying itch you may find with other shirts. If 6 oz. cotton isn't the best choice for you, we carry Gildan shirts in multiple cotton weights, including 4.5 oz. ringspun cotton.
These cotton weights allow you to have Gildan shirts for any type of weather. From hot summer days to cool autumn nights, the varying cotton weights provide the comfort and breathability that you need to stay comfortable all day long.
We know how important comfort is, and buying Gildan shirts wholesale through The Adair Group is the perfect way to provide comfort for your whole group, whether it be for your family members, a sports team or for your screen printing business.
Top Uses for Gildan Shirts
Gildan shirts are extremely versatile — they're great for men, women and children. With an industry-leading selection of styles and comfort, a Gildan shirt is an excellent option for any occasion.
You can wear them dressed up or down, part of uniforms or costumes, or use them to promote  charity events.
Customizable
If you're thinking about buying wholesale, chances are you probably need something customized. The durable and soft cotton allows you to easily screen print or embroider your shirts to customize them for your specific group. We aren't the only ones who think Gildan shirts are the best for customization – see what professional screen printers are saying!
The high-quality dyes provide a wide range of colors. We carry options that will fit every group, from summer camps to school outings. The dyes are also fade resistant, allowing your Gildan shirts to last.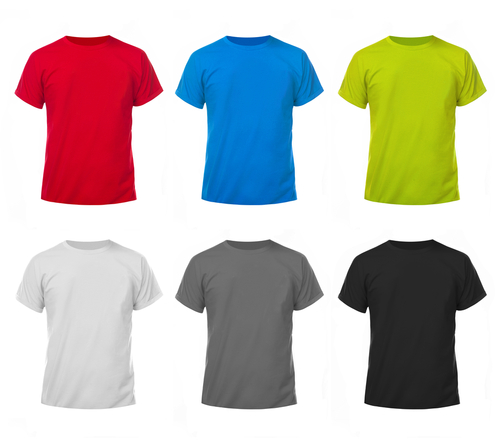 The careful design and manufacturing ensure that Gildan shirts can withstand even the toughest washing machines.
The Sustainable Choice
When you purchase Gildan shirts from The Adair Group, you're making the environmentally friendly choice. Gildan is widely recognized as an industry leader in using sustainable business and manufacturing processes.
Gildan has been named in the Dow Jones Sustainability Index for two years in a row, hallmarking their commitment to sustainability. Gildan factories in Honduras and the Dominican Republic use a biological water management system that naturally pulls harsh chemicals and dyes from the water, so chemicals and dyes don't end up where they don't belong. Gildan has a commitment to keeping local water sources safe for everyone.
Gildan is also known as a prominent philanthropist organization, donating countless profits to charities, ranging from environmental organizations to youth groups. Part of the profits from your purchases is set aside and donated to these charities. Gildan looks out for the planet and humanity, and we support those initiatives.
Final Thoughts
When it comes to wholesale shirts, you're not going to get much better than Gildan. They are one of the highest selling and best blank shirts available. They are ideal for casual wear and screen printing.
Additionally, the assortment of colors, styles and weights make them perfect for giveaways, sporting events and uniforms. We stock the best variety of Gildan shirts at the best prices, so you know we have exactly what you're looking for.