Make Your Own Homeschool T-Shirts: 5 Ideas, Designs, and Tips
Whether you are planning a field trip celebrating a major accomplishment or just want to help your child show off some school spirit, making homeschool t-shirts is a fun, easy, and affordable solution. After all, why should the kids who attend schools in your community get to have all the fun when it comes to school apparel?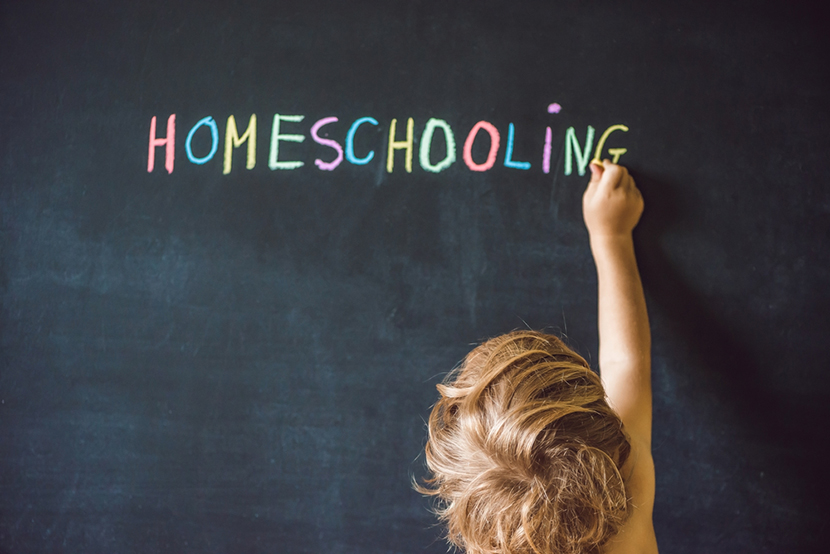 Source: Elizaveta Galitckaia/Shutterstock.com
As a homeschooling parent, you undoubtedly are always on the lookout for ways to make your child's educational experience fun and rewarding. You probably also spend a lot of time exposing your kids to new experiences and taking advantage of educational opportunities in your area at times when other kids aren't out and about with their families. Making homeschool t-shirts is a great way to avoid those all-too-common "Is school out today?" questions during your next field trip. And customizing shirts is a fun project for art class, too!
Our Bulk Wholesale T-Shirts Are Perfect for Any Project!
With a few bulk wholesale t-shirts and some creativity, you can make your own homeschool t-shirts with your kids or for your local homeschool group. Keep reading to learn more!
Teach Screen Printing as an Art Project
Screen printing is one of the best ways to make custom t-shirts. And getting started is easier than you might think. In addition to being a lot of fun, learning how to screen print teaches kids a few different lessons. It's a great art project, but it can be so much more. You can also use it as an opportunity to teach your students about old-school printing methods. If you choose to teach your kids a more traditional screen printing technique, it can even be a science lesson.
Once you and your kiddos have mastered the basics, you can use this process to customize bulk sweatshirts, t-shirts, and more.
Make "I Am in School Right Now" Shirts
Do you get tired of strangers asking if your kids have the day off school when you are out with them on field trips? Or maybe you're just sick of getting weird looks when you have your kids out at a restaurant on a weekday afternoon. Whatever the case may be, making shirts emblazoned with "I am in school right now" (or similar wording) is an easy and fun way to stop those looks and questions before they start.
They send the message that, while your kids aren't in a traditional educational setting, they are in school and learning. And if you do get any questions, they're more likely to be from other parents who may be interested in learning about homeschooling their kids.
Make Sweatshirts
Source: PicMy/Shutterstock.com
There's no reason that your homeschooler can only make t-shirts. If they need something warm or you want to create the perfect outer layer to wear on field trips on chilly days, hoodies and sweatshirts are a great option. Bulk sweatshirts are more affordable than you might think, and they are just as easy to customize as their lighter-weight counterparts.
Custom Print Shirts at Home
If you are looking for the fastest, easiest way to customize shirts, you can't go wrong with iron-on inkjet transfers. As long as you have an inkjet printer, iron-on transfer paper, and an iron, you and your kiddos can add just about any type of design imaginable to a t-shirt or sweatshirt. There are even transfers that work on black and enable you to customize dark-colored apparel. Just be sure to follow the instructions carefully to ensure the best results.
Have a Tie Dye Day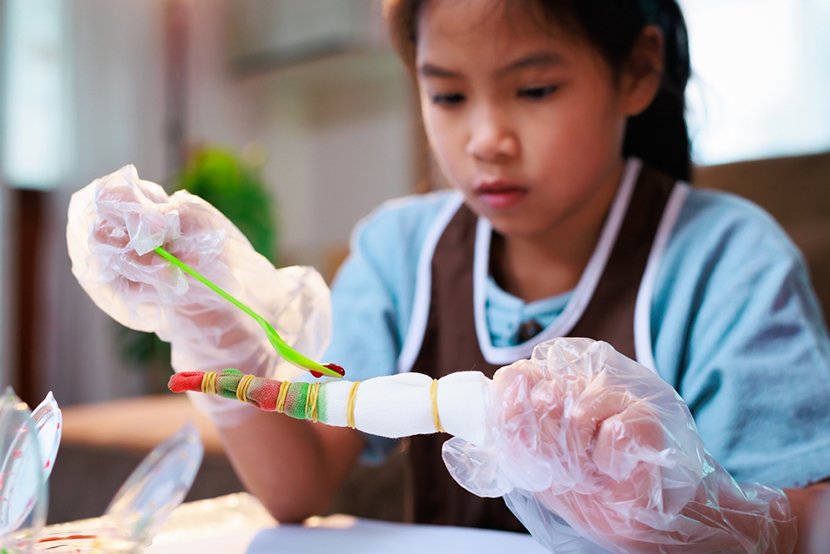 Source: A3pfamily/Shutterstock.com
Making tie dyed shirts is a fun project for kids of all ages. Whether you have preschoolers, teens, or kids who fall into multiple age groups, everyone can have a blast with tie dye. And, like screen printing, you can use it as both an art and a history lesson. You can teach your kids about ancient tie dye and how this craft goes back hundreds of years. Or you can incorporate the project into a lesson about the hippie era. However you decide to include tie dye shirts in your homeschool curriculum, have fun with it!
Shop Our Collection of Tie Dye Shirts
Conclusion
When it comes to making homeschool t-shirts, the possibilities are endless. Try one of the suggestions above or let your kids take the lead. You may be surprised to see where their creativity leads them! Either way, making homeschool shirts is a fun project and an excellent way to make memories and show off your school spirit.