How to Start an Apparel Company – The Ultimate Guide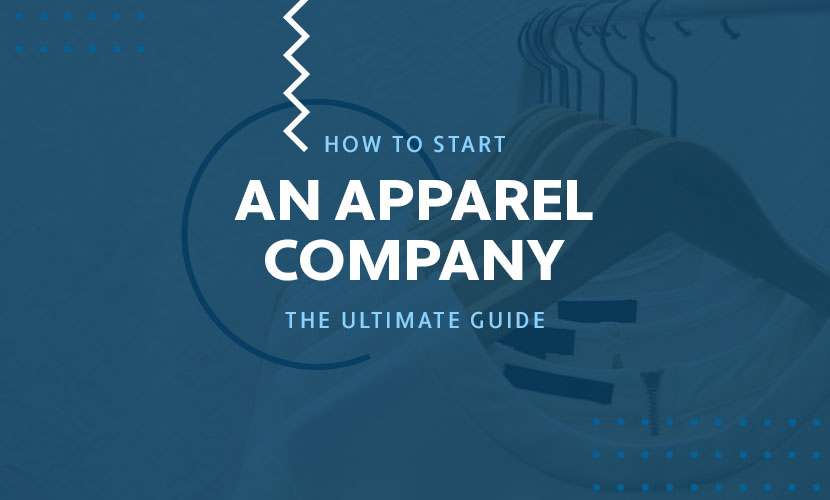 Whether you're sick of spending your working hours earning money for your boss and dream of having your own business, you've suffered financial hardships due to COVID-19 or you're just thinking about trying something new, you may have considered starting your own apparel company. People always need clothes, and when you buy clothes in bulk for resale, you can turn a lucrative profit while fulfilling a need. 
On the surface, starting a clothing line seems like a quick and easy way to build a profitable business. How difficult could it possibly be? 
While it is clearly possible to make a fortune in the fashion industry, the brands that have become the most successful are those run by people who are passionate about apparel and have a strong understanding of the business world. Unfortunately, loving clothes isn't enough. You need more than eye-catching apparel designs if you want to make it in the highly competitive fashion industry. You need to understand things like retailing and marketing. You also need to be familiar with the legal requirements for establishing a retail business in your location. 
Blank T-Shirts Are Great for Customization to Start Your Apparel Company
If you're serious about starting a clothing business, this guide will help. Keep reading to discover the ultimate guide on how to start an apparel company! Setting up a business and funding sources is a lot of hard work, but with dedication, it's something nearly anyone can do.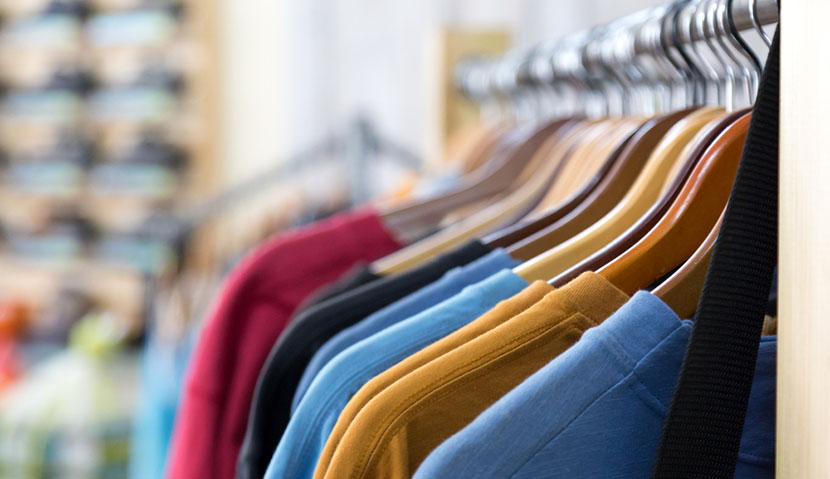 Develop a Brand Identity
In an industry as competitive as the fashion industry, your business needs to stand out if you want to have any hope of it being successful. The best way to do that is by developing a strong brand identity. Your brand is your business's identity to the world. Ideally, it should encompass and showcase the best and most important aspects of your company. 
Keep in mind, your brand is much more than just your logo and business name. Every element of your business that is visible to the public becomes part of your brand. From the colors and overall style of your apparel to the way you interact with customers online, everything works together to form the "face" of your brand. 
Determine what types of products you will offer, what your designs will look like, etc. Once you have a feel for what you will be offering your customers, come up with a name and logo that fits the types of products you will be offering. If you're selling outdoor gear, for example, a logo with a mountain in the background may be a good option. If, on the other hand, you're selling chic styles with a vintage flair, you may want to choose a logo design with a more elegant feel. 
Dedicate some serious time to developing your brand identity. Because your brand is essentially the "face" of your business, it's something you want to get right. Think about your business and your brand, and discuss your ideas with your friends and relatives. Ask them for their input. It never hurts to get feedback from people who aren't part of your company! 
Decide on a Business Model
There are a lot of different ways to run a clothing business. You could purchase wholesale blank apparel, customize it with vinyl decals, screen printing, embroidery or other techniques and then sell it to your customers for a profit. You could also buy fabric, design patterns and sew your own custom creations. You could even enlist the help of a print-on-demand service to sell t-shirts and other apparel that has been emblazoned with custom artwork without ever having to worry about managing inventory. Another option would be to build vendor relationships with other brands, purchase their merchandise at wholesale prices and resell it.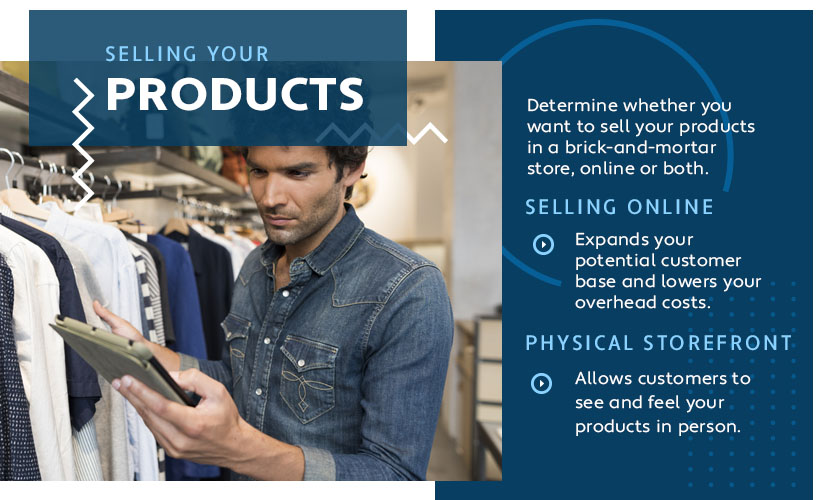 Whichever option you choose, you'll also need to determine whether you want to sell your products in a brick-and-mortar store, online or both. Selling online expands your potential customer base and lowers your overhead costs. Selling from a physical storefront, however, allows customers to see and feel your products in person. This is especially beneficial when selling clothing because many consumers prefer to feel fabrics and see if clothing fits before purchasing it. There are both benefits and drawbacks whether you choose to sell online, in-person or both. Do your homework to determine which option is right for you. 
Bulk Hoodies Are Easy to Customize and Affordable!
Crunch Some Numbers
Even if you're way more into fashion than finances, crunching numbers is a vital part of starting your business. When you're working on launching an apparel company or some other brand, there are a lot of start-up costs that need to be taken into consideration. Your exact start-up expenses will vary based on several factors, but generally speaking, you'll need to cover the cost of things like:
Branding expenses, such as logo design, website design, business cards, etc. 

License and/or permit fees

Deposits and rent, if you are opening a physical retail location

Infrastructure expenses, like internet and phone service, point-of-sale systems, invoicing software, etc. 

Advertising and marketing expenses

Wholesale apparel to resell or supplies (fabric, sewing machines, thread, etc.) for making garments
If you are planning on hiring employees when launching your business, you will also need to factor their wages into your start-up expenses.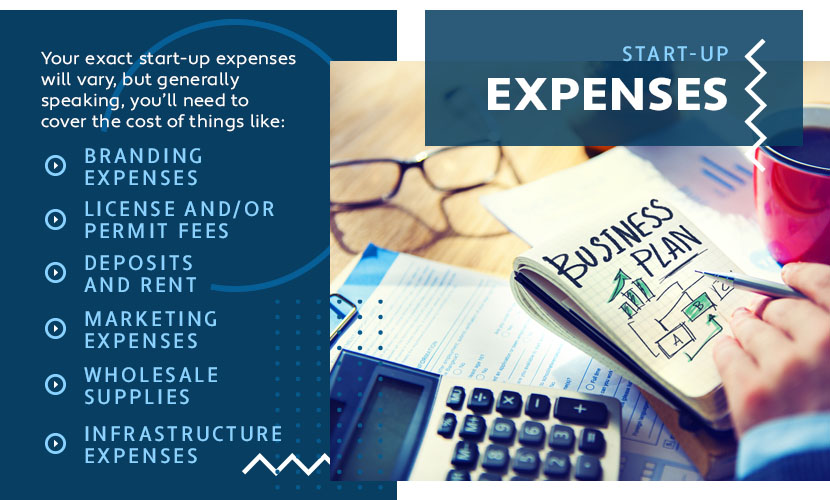 Once you have a rough idea of the absolute minimum amount of money you'll need to launch your company, compare that number to your current assets. Chances are, you'll need more money than you currently have available to you and will need to find a way to make up the difference. You may be able to do this by applying for a business loan, working with a partner or finding someone willing to invest in your business. Alternatively, you may be able to come up with the cash you need by running a crowdfunding campaign. Whatever option you choose, make sure you have your financials figured out before proceeding. 
Get Down to the 'Business' Part of Starting Your Business
There are a lot of business and legal aspects you need to address when launching an apparel company. First, choose the business structure that works best for you. Many people start their business off as either a sole proprietorship or a limited liability company (LLC), but there are other options. If you aren't sure which one to go with, consider consulting with a business attorney. 
Next, you'll need to file the necessary paperwork for legally operating a business in your area. The exact licenses and/or permits you will need vary depending on where your business is located. In addition to things like business licenses and permits, you will also need to register your company name. You can do this by filing a DBA certificate. 
If you plan on buying apparel–like blank t-shirts or bulk hoodies–to resell, consider applying for a wholesale license. Also known as a seller's permit, resale ID or tax ID, a wholesale license allows you to purchase merchandise from wholesalers. It also enables you to collect sales tax, which is important if your business is in a state where clothing is taxed. While some wholesalers–including The Adair Group–allow you to buy cheap shirts in bulk without a wholesale license,  many require this license to establish wholesale accounts.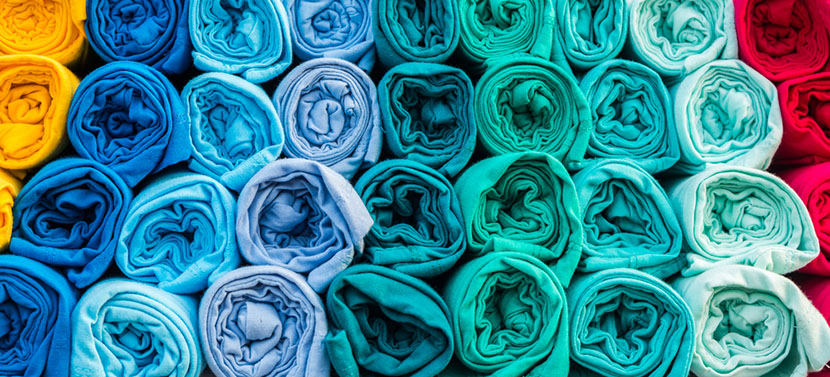 Once you've handled the legal details, it's time to put together a business plan. Writing a business plan is challenging, but if you're serious about being a successful entrepreneur in any industry, doing so is a must. Your initial plan doesn't need to be fancy or particularly long. A page or two containing a statement about your brand, a description of the products you intend to sell and a general strategy for how you are going to sell them will suffice. 
Set Your Prices
Setting prices sounds easy, but it's something a lot of business owners struggle with. Creating a smart and effective pricing strategy requires knowing exactly how much money you have invested in every piece you sell. If you're selling t-shirts you purchased at wholesale and customized by screen printing your own artwork, for example, you'll have to know how much the t-shirt cost and how much you pay for enough screen printing ink to make one shirt. You'll also need to factor in overhead costs–like the cost of electricity, Internet, phone service and additional supplies.
Generally, setting your price at 30 to 50 percent higher than your costs is sufficient for turning a profit in the clothing industry. Once you've run the numbers, though, you need to consider things like perceived value and how much your competitors charge for similar items. These factors will help you establish prices that ensure profit for you and are appealing to members of your target audience. 
Build a Strong Online Presence
Even if you are planning on opening a brick-and-mortar store, you need to have a strong online presence. It is all but impossible to connect with customers without a website, and it's especially difficult for new businesses to gain recognition if they aren't online.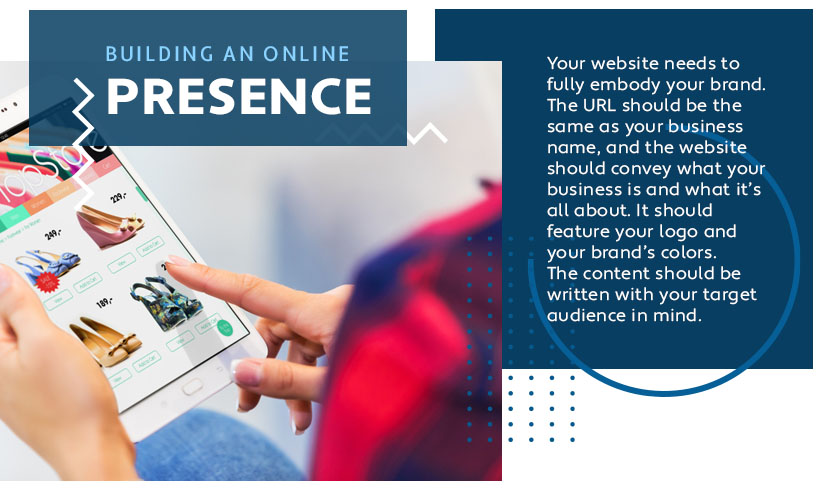 Your website needs to fully embody your brand. The URL should be the same as your business name, and the website should convey what your business is and what it's all about. It should feature your logo and your brand's colors. The content should be written with your target audience in mind, and the overall design of the website should reflect the same type of aesthetic as your fashion designs. While you may be tempted to build a website yourself, it's well worth the investment to hire a professional. 
Consider showcasing your products on your website. Feature photographs of some of your most popular products along with detailed descriptions. Provide information regarding available sizes, fabric content, etc. You may also want to add an online store to your site. Online shopping is becoming bigger and bigger each year, and selling your products on the web is a great way to extend your brand's reach. 
In addition to having a website built, set your business up on social media. Having a Facebook Page is a must. Setting up a business account on Instagram is a great option, too, because it will give you an amazing platform for showing off your creations. Once your accounts are set up, share content on them and interact with your followers regularly. Today's consumers want to feel like they have meaningful relationships with the companies they buy from. Fostering those relationships via your social media profiles is an excellent way to build a loyal customer base and help ensure the success of your business. 
Start Selling
At this point, you are ready to start selling your products. Whether that means planning a grand opening event for your physical storefront or launching a website, you are now at the point where your business can start bringing in money.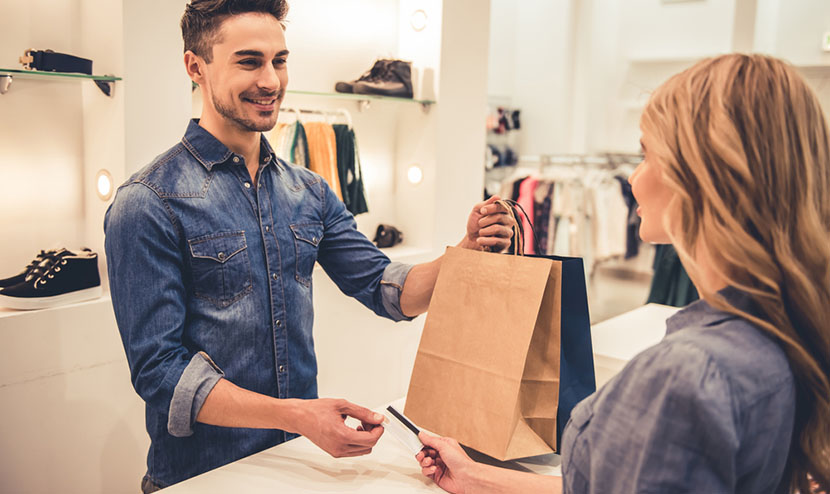 During the first few months, you'll likely need to dedicate a lot of energy (and money) to marketing and advertising. Embrace both digital and traditional marketing, and try different things to determine what works best for your business. Pay close attention to your results, and you'll be able to tell which strategies work and which ones don't. 
Make customer service a huge priority. Word-of-mouth advertising is one of the most beneficial forms of advertising, so you want your customers to be saying great things about your business. Strive to meet their needs and address any problems that may arise in a manner that leaves them feeling satisfied. Go the extra mile to make your customers happy. Doing a little something extra will cost you very little and lead to huge rewards. 
Conclusion
Starting any type of business requires hard work and dedication. Launching an apparel company comes with its own challenges, but doing so could be a lucrative way to boost your income or say goodbye to your 9-to-5 job once and for all. You'll also gain the valuable learning experience of starting a business. With the advice listed above, you can be well on your way to turning a profit with your own clothing company. 
Image Credits
Source:  Rawpixel.com/Shutterstock.com
Source:  Oleksiy Mark/Shutterstock.com
Source:  LDprod/Shutterstock.com
Source:  nnattalli/Shutterstock.com
Source:  Neo Geometric/Shutterstock.com
Source:  iceink/Shutterstock.com
Source:  Alex Brylov/Shutterstock.com
Source:  George Rudy/Shutterstock.com