How to Buy Wholesale Clothing in Bulk for Resale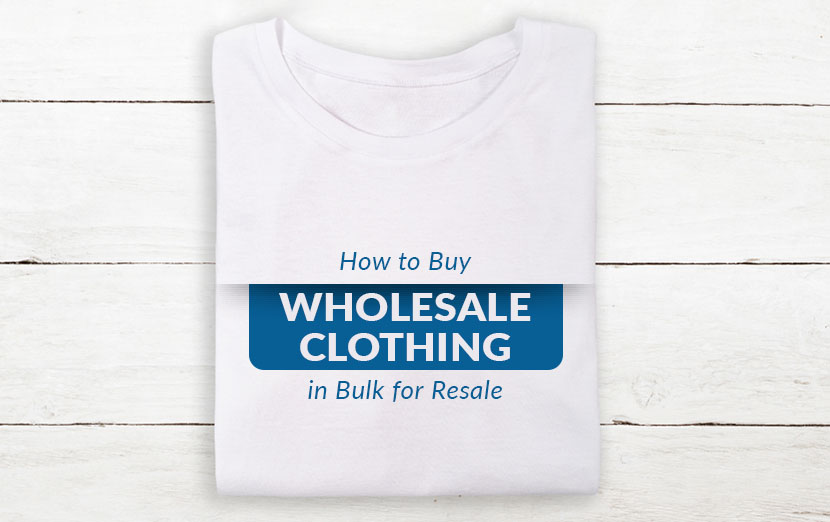 Launching an online or physical clothing store is a dream that many people share. Whether your goal is to open up a boutique that carries all of the latest trends, you want to launch a screen-printing business that creates custom t-shirts for teams, businesses, etc. or you want to sell clothing emblazoned with your own artwork and designs, a retail clothing business can be a great way to earn a living.
When starting your business, you need to be driven by passion and have a strong plan. As an apparel retailer, you need more than just some stylish garments if you want to be successful. You need to understand product sourcing, marketing, retailing and a whole list of other business concepts. While launching a clothing store or brand isn't necessarily complicated, it does require a fair share of research, patience and commitment.
For many people who are just getting started, figuring out where to source their products is one of the most challenging aspects. If you are trying to break into the retail clothing industry, you need to learn how to get the best deals on products that your customers will enjoy. Learning how to navigate the world of wholesale shopping allows you to buy low and sell high to make a healthy profit. Keep reading to learn how to buy wholesale clothing in bulk for resale.
COME UP WITH A PLAN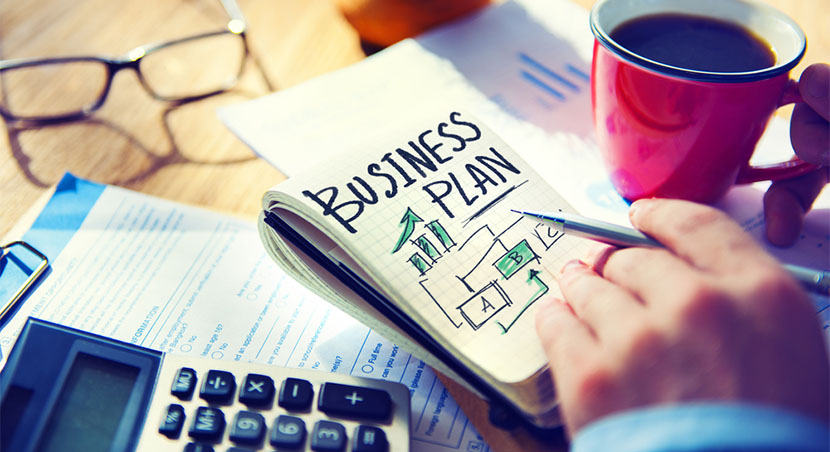 It has been said that "a goal without a plan is just a wish". This statement rings especially true when you are starting a business. Whether your dream is to build an apparel brand that allows you to walk away from your 9-5 job once and for all or you are just trying to create a side hustle that brings in a little extra cash each month, we simply cannot overstate the importance of having a solid plan.
Developing a business plan helps you create a clear vision for your venture and establish exactly how you plan on reaching your goals. Your business plan is also something that you can show to banks and investors if you plan on taking out a loan. When done properly, it shows how serious you are about your business and gives banks and investors a clear vision of how your business will make money.
Start by thinking about your niche. Will you be selling apparel for the whole family? Screen printing custom shirts on demand? Selling clothing that caters to a certain demographic? Figure out who your ideal customer is and what type of product(s) your business will provide to meet their needs.
Where will you sell your products? Do you plan on opening a physical store, selling at local events, launching an online store or even selling on Etsy? Knowing where and how you will sell your products will provide you with valuable insight into how much money you will need to get started.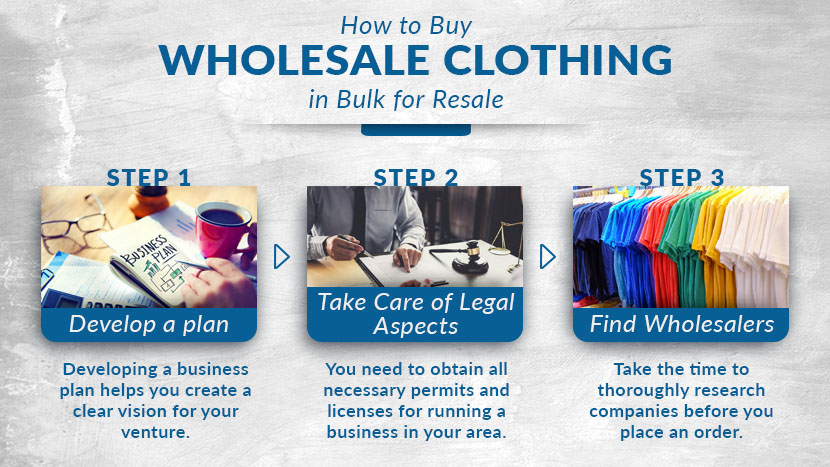 Consider what you want to accomplish by starting your own clothing store. Yes, making money is a primary goal, but you also need to consider your overall mission and why your company will be different from the countless others that already exist. Perhaps you plan on selling stylish adaptive clothing for people with special needs, or maybe you want to serve a niche that is currently underserved. Figure out what you want to do and exactly why you want to do it, and include this information in your business plan's executive summary.
Think about your values, too, as doing so will help guide your future decisions. If you want to launch a brand that makes the world a better place, for example, you will want to stock your store with products made by companies that value environmental and social responsibility. If animal rights are a core value, you will need to source vegan-friendly garments.
When creating your business plan, you also need to develop your marketing strategy. Determine how you will break into the market and connect with your target audience. Think about your branding strategy and consider how that will fit into your marketing plan.
Come up with a financial plan that details how much capital your business needs and how that money will be used. Your financial plan should also include anticipated future earnings, a break-even analysis, balance sheets, sales forecasts and cash flow statements.
Determine exactly how much money you will need for things like creating a space for your business, investing in wholesale garments and purchasing supplies for customizing your creations (if needed). If, for example, you plan on selling custom-embroidered shirts, you will need to figure out how much it will cost you to buy an embroidery machine and enough thread to get started. If you want to start a screen-printing business, you need to consider the costs of those supplies.
Creating a solid business plan requires a lot of time and research. Taking the time to do so, however, establishes a strong foundation for your new venture and can help you secure the funding you need to get started. In addition, taking the time to sit down and work out a detailed plan provides an opportunity for you to identify any potential problems and address them long before you open your doors.
TAKE CARE OF THE LEGAL ASPECTS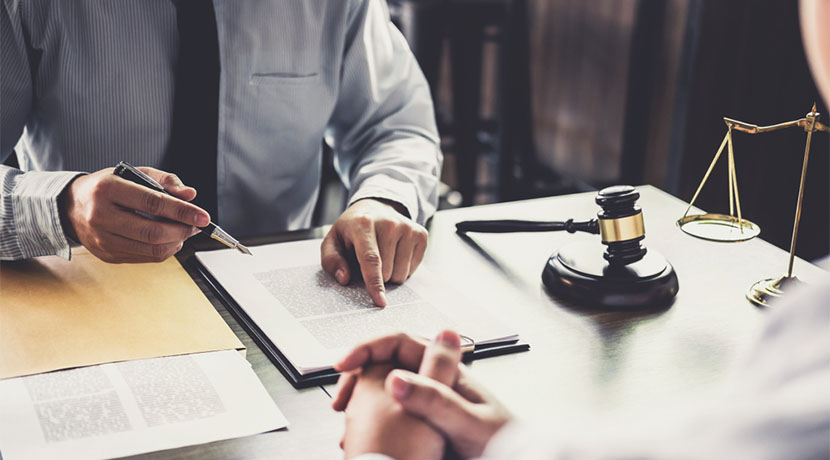 Before you launch your company, you need to make sure that you have taken care of all of the legal aspects. You need to obtain all of the necessary permits and licenses for running a business in your area. If you are planning on opening a physical location, for example, you may need a building permit when you are renovating your store. You may also need things like city and state business licenses. Depending on the laws for your state, your business may also need a sales tax license or a seller's permit. If you are launching an online apparel store from your home, make sure you are allowed to do so. In some places, local zoning regulations do not allow people to operate businesses from their home addresses.
Apply for a federal tax ID/EIN. Many wholesalers require you to provide this number in order to receive the lowest possible prices. Having an EIN shows wholesalers that you are a legitimate business. There are wholesale clothing companies that allow you to order products without this number, but it is best to go ahead and apply for one.
You may also need to register a name for your business and deal with things like opening business checking accounts and credit cards. You also need to consider your insurance needs and obtain policies that will protect you if disaster strikes. You will likely want to insure your products and location and invest in liability insurance to ensure that you are covered if someone is injured at your place of business. Liability insurance also protects you if someone is somehow injured by your products.
Spend some time looking into the various permit and license requirements in your area. Figuring out these things before you launch can save you a lot of money and frustration later, so make sure to take care of them.  If you are having trouble figuring out exactly what you need, we recommend talking to an attorney or setting up a meeting with someone from the Small Business Administration.
FIND THE RIGHT WHOLESALERS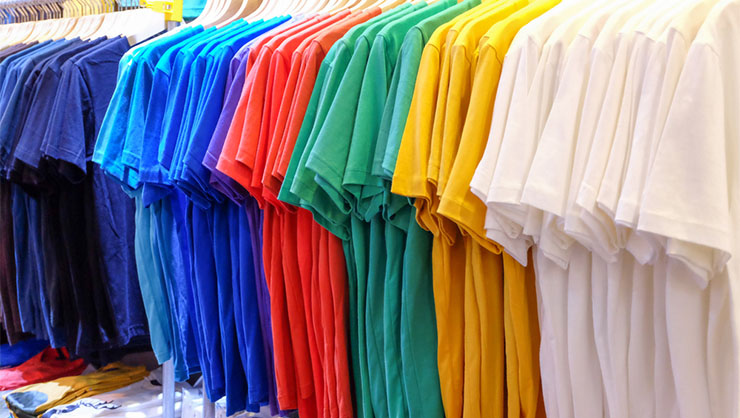 Once you have developed a solid plan and have all the legalities of starting a retail clothing business figured out, you can get to the fun part–sourcing products for your business. There are a lot of wholesale suppliers out there, though, and finding the right ones can be tricky. In the retail industry, relationships are extremely important. This means that you will want to invest time in getting to know your suppliers and working with them closely to develop mutually beneficial relationships.
By now, you should have a pretty clear idea of the types of products you are looking for. You need to consider, though, whether you want to buy from a wholesaler that represents multiple brands–such as The Adair Group. Take the time to thoroughly research companies before you open a wholesale account or place an order. Check out the information on their website and do your own Google search to look for reviews. Pay close attention to any complaints you may find. While no business is capable of making everyone happy all the time, you should be wary of any wholesalers that have mainly negative reviews or have several complaints about the same problem.
We recommend looking for suppliers who care about people and the environment. Many manufacturers of wholesale garments have implemented initiatives aimed to lower their carbon footprint and ensure that everyone working for the company is treated with respect and dignity. Choosing to only work with companies that care about their employees and the communities in which they operate provides a strong foundation for embracing ethical business practices in your own company. Brands like Hanes take corporate responsibility seriously and they are excellent choices for your wholesale clothing needs.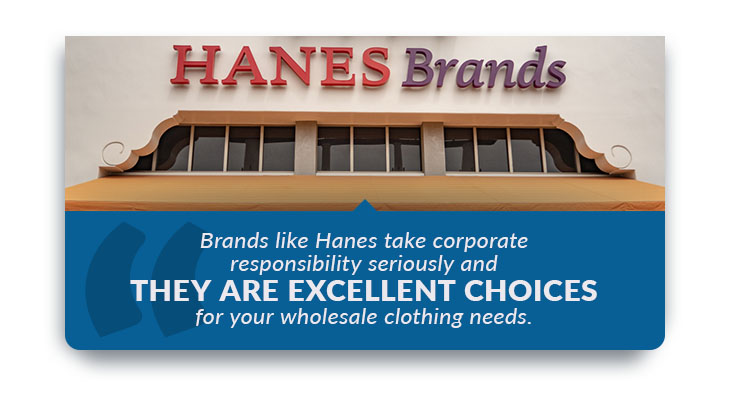 In many cases, business owners can apply for wholesale accounts on a company's website. Some, however, require you to connect with a representative via email or phone. The application process is generally straightforward, but it is important to follow all instructions carefully. Larger brands often have more complex applications and requirements, and it can be difficult for new businesses to qualify as approved resellers.
Each company has its own requirements, but you should expect to need to provide evidence that you are operating a real business. This is where that EIN comes in handy. You may also need to submit a copy of your business license or copies of invoices from other wholesalers that you have already developed a relationship with.
If you choose a wholesaler like The Adair Group, you may be able to place your order without opening a wholesale account. For businesses that are just getting started, this option is often a much faster and easier way to get the products you need to get the ball rolling. The Adair Group is also a great solution for new businesses because we do not have any minimum order requirements and we offer special deals updated online daily.
You can also find wholesalers by attending industry trade shows. This is a great option because it allows you to see and feel samples of garments in person before purchasing them. Attending in-person events also allows you to meet representatives face-to-face and start building relationships that could help you gain access to preferred pricing or access to in-demand products in the future.
WRAPPING UP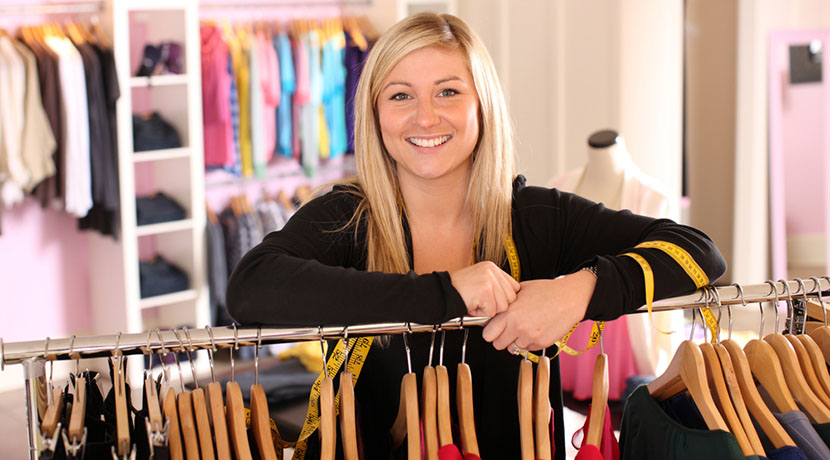 Buying wholesale clothing in bulk for resale isn't difficult, but if you want your business to be a success, you need to start with a solid plan. Figuring out exactly what you want to sell, where you plan on selling it and why you want to have your own clothing business allows you to create a powerful strategy for building the retail business of your dreams. Starting with a strong legal foundation and ensuring that you have all the proper licenses, permits and documentation is important, too, as it enables you to work with wholesalers and conduct your business in a manner that aligns with the law.
At The Adair Group, we have the wholesale clothing you need to launch your own retail apparel business. We offer a wide range of products for men, women and kids from top brands like Gildan, Hanes, Fruit of the Loom, Comfort Colors and many, many others. We make shopping from us easy and we are always happy to lend a hand when needed. Browse our website today and don't hesitate to contact us with questions or concerns.