How to Sell Clothes on Instagram
When it comes to figuring out how to sell t-shirts online, there are plenty of options. You could build your own website from the ground up, sell using a platform like Shopify or—as many people are discovering—sell your products using social media. While Instagram was once mainly a place to show off photos, it has become an increasingly popular tool for those with entrepreneurial spirits.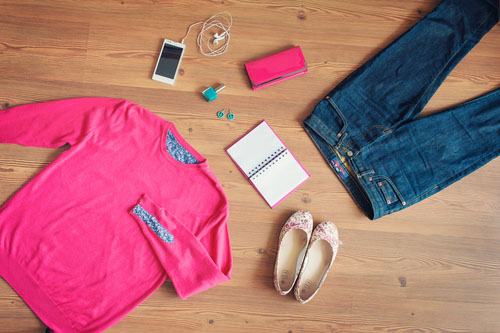 Source: kudla/Shutterstock.com
Whether you are just starting your business selling pocket t-shirts wholesale or you are looking for a new platform to showcase your products, Instagram provides incredible opportunities for businesses of all sizes to reach members of their target audiences and boost sales. If you are ready to start selling clothes on Instagram, keep reading to find out how! 
Learn How to Sell T-Shirts Online, too
Start with a Solid Plan
If you aren't already running a business, it's important to start with a solid, profitable idea. You could buy t-shirts wholesale price or buy hoodies in bulk and customize them for your customers then resell at a profit. Or you could scour second-hand stores to find stylish pre-loved clothes to resell. You could also start an online boutique or sell your own hand-made creations. If you are passionate about making the world a better place, studying a sustainable entrepreneurship perspective on the diffusion of organic clothing could be an excellent first step in coming up with a perfect idea for your online business. 
When it comes to selling clothes on Instagram, the options are virtually limitless. 
The important thing is coming up with an idea for your business and a plan to turn your dream into a reality. 
Build an Optimized Instagram Business Profile
With more and more consumers turning to Instagram to search for clothing brands instead of Google, having a well-optimized business profile is vital. In addition to curating a beautiful feed, this means taking steps to ensure your profile is seen by the right people. Your profile should include an on-brand profile photo; a brief, well-written bio; and a link to your shop. Since you can only have one clickable link on your IG profile, make sure you're using yours to its fullest potential! 
Create a Shoppable Feed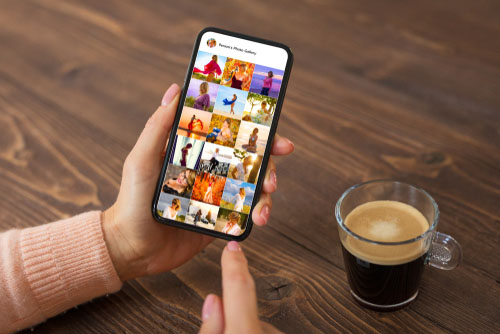 Source: Kicking Studio/Shutterstock.com
With Shopify and other tools, you can integrate a shopping feature into your Instagram feed. Shopify products are synced to Instagram (and Facebook) automatically, making it super easy to create shoppable posts and ads. And, with linkin.bio from Later, you can turn your IG feed into a shoppable landing page. 
Buy Hoodies in Bulk to Sell on Instagram for a Profit
Instagram's own shopping feature also makes it possible for other businesses to tag products for sale and sell them to buyers within the app. These features are becoming increasingly robust as Instagram focuses more of its attention on businesses. 
Reach Your Target Audience with Instagram Ads
As algorithms continue to evolve and more businesses embrace the platform, it's crucial to make sure your clothing is being seen by the right people. Running Instagram ads is one of the best ways to do this. It is entirely up to you how much money you want to spend, how long you want your ads to run, and where you want them to be seen. There are numerous options for targeting, too, making it easier to make sure your ads are being seen by members of your target audience. 
While getting started may seem intimidating, running an IG ad campaign isn't as difficult as it looks. In fact, you can create a campaign by simply promoting a post you've already shared by clicking the "promote" button and following the instructions. 
Use the Right Hashtags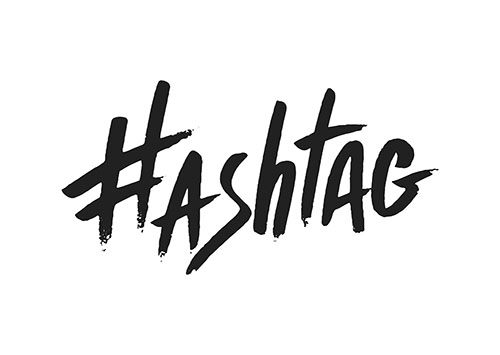 Source: ARTHA DESIGN STUDIO/Shutterstock.com
Ads are great, but they aren't the only way to put your products in front of the right people. Mastering the art of hashtags is vital on this platform, and, once you have it all figured out, you can reach millions of people without spending a penny. 
The tricky thing, though, is deciding on what and how many keywords to use. Use too many, and your post will look spammy. Don't use enough, and you'll miss out on opportunities for marketing to your target audience. The right hashtags could get you thousands of likes and follows, while the wrong ones will get you nowhere. 
The key is to choose a few targeted, highly trafficked hashtags. Now sure where to start? Check out posts from several influencers in your niche. While you shouldn't copy their entire strategy, this is a solid way to get some ideas. 
The Bottom Line
Instagram is becoming an increasingly powerful tool for entrepreneurs. Whether you are looking to expand an already lucrative business or you're trying to come up with a side hustle for some extra cash, selling clothes on IG could be the answer.