How to Sell T-Shirts Online for a Profit
Just about everyone loves t-shirts. The humble tee can be found in closets and dressers spanning the globe, and it is an apparel item that nearly every man, woman and child owns at least one of. As such, it only makes sense to consider selling them when you are thinking about starting a business. Whether you customize blank t-shirts and resell them, buy cheap shirts in bulk and sell them as-is or enlist the help of a print-on-demand company, it is certainly possible to turn a profit by starting up your own eCommerce business.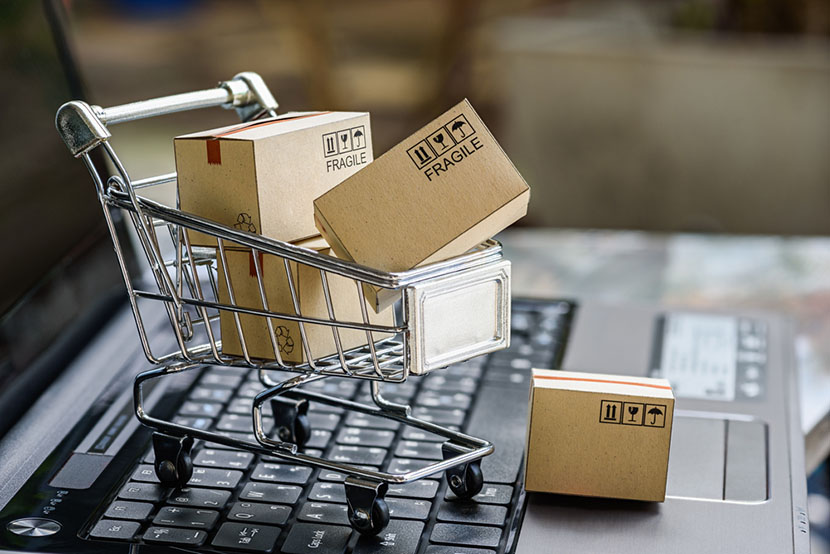 Source: William Potter/Shutterstock.com
Just like any business, though, an online t-shirt business requires careful planning and a solid amount of dedication. If you want to be successful, you need to have a bit of business sense and a willingness to learn. Before you dive in, keep reading to learn how to sell t-shirts online for a profit! 
Find Your Niche and Target Audience
Though there is plenty of room for running a profitable t-shirt business on the Internet, there are a lot of people out there who are already doing just that. If you want your business to stand out in a saturated market, you need to figure out who you want to sell your shirts to. While your initial reaction may be to say "everyone," you need to have a much narrower target audience. 
Order Your Blank T-Shirts to Start Customizing and Sell Online Today!
Think about your personal interests and passions. This will help you figure out a product niche. From there, consider the people who might be interested in purchasing t-shirts in that niche and what their wants and needs may be. Do your homework to discover trends and identify problems you can solve with your products. Think beyond creating eye-catching designs and figure out ways you can use your t-shirts to do something bigger for your audience. 
Build an Online Store
Now that you know exactly what you're going to be selling and who you will be selling it to, you need a place to sell it. There are a lot of eCommerce platforms out there to choose from, and it's important to do some research to determine which one best suits your needs. Shopify and BigCommerce are a couple of the most popular options, but they certainly aren't the only ones. 
When you start setting up your online store, you'll be presented with various options for payments, currencies, tax, shipping, etc. With most platforms, you'll also have some storefront settings to play around with to customize your store. 
Add Products to Your Store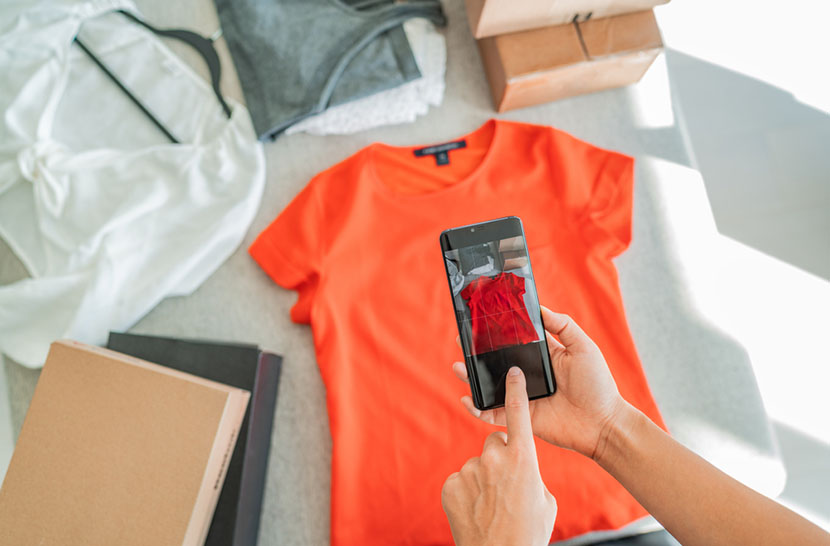 Source: Maridav/Shutterstock.com
Once the basic storefront is up and running, it's time to start adding in products. The exact process for this varies slightly depending on exactly how you are running your business. If you are buying t-shirts, customizing them yourself and then reselling them, you'll want to take photos of your products to showcase online. If you are using a print-on-demand service, on the other hand, you may only be able to upload images of your designs. 
Buying Cheap Shirts in Bulk Ensures You Can Turn a Profit
In either case, make sure you write great descriptions that tell potential buyers what each product is and what options they have to choose from. Let them know your designs are printed on the best fabric for t-shirts to ensure both comfort and longevity. 
Since your potential buyers won't have the opportunity to inspect your items in person prior to making a purchase, the descriptions and photos are your only chance at sealing the deal. Take the time to get them right, or consider hiring a professional copywriter and photographer. 
Market Your Business
With your online store up and running and filled with your original creations, it's time to launch and start marketing. Many eCommerce platforms offer built-in marketing and advertising features, but it's still smart to do things like set up social media profiles where you can showcase products and interact with prospective customers. 
The Bottom Line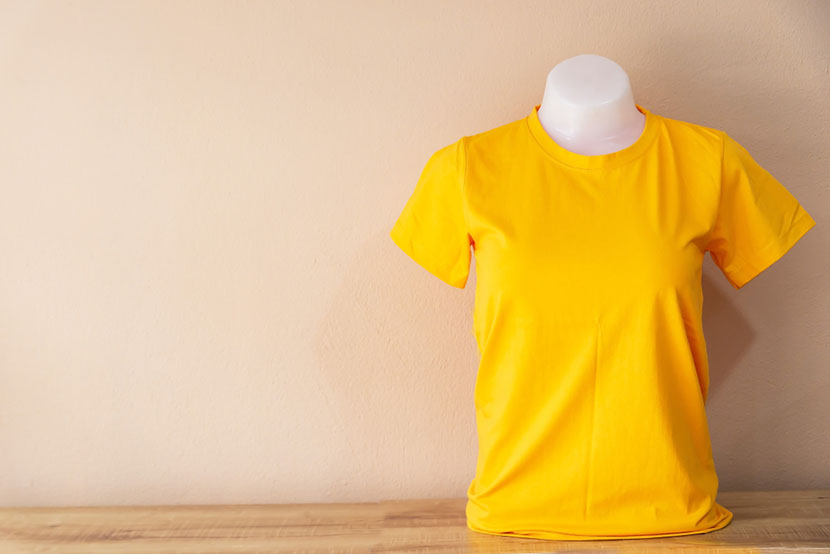 Source: tonkid/Shutterstock.com
Whether you are looking for a side hustle or want to build a full-time business, starting an online t-shirt business could be a lucrative endeavor. With attitudes toward online shopping changing and more and more people turning to the Web to shop for just about everything, now is a great time to start making your mark on the world of eCommerce. 
If you're thinking of starting up a t-shirt customization business, The Adair Group can help. Check out our full selection of wholesale t-shirts from leading brands to find the products you need.