7 Things to Tie Dye Besides Shirts: Sweatpants, Hats, and More
Just about everyone has tried their hand at tie dye at least once. It is one of those timeless craft projects that never loses its appeal or goes out of style. While making tie dye shirts is the classic option, there are way more things to dye than just tees. And if you have already mastered the art of transforming bulk wholesale t-shirts into one-of-a-kind pieces of wearable art, you will have no trouble learn how to dye other things. If you are in search of inspiration, keep reading to discover some new things to tie dye! 
1. Sweatpants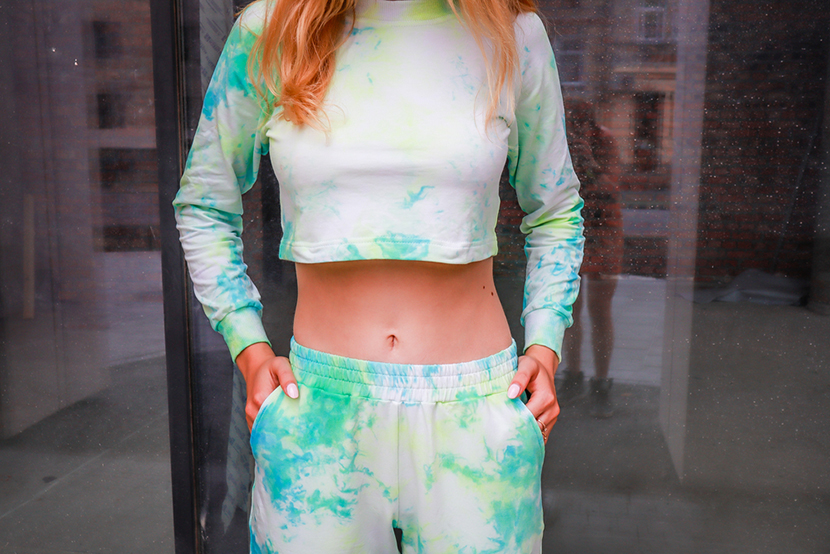 Source: Pravosudov Yaroslav/Shutterstock.com
There's no better way to stay warm and stylish this fall than by cozying up in a pair of tie dyed sweatpants. To make your own sweats, start with white ones if you are going for the classic look. Then, just fold the fabric, secure it with rubber bands, and apply the dye. If you want to try something a bit more unique, start with black sweats. Fold and tie like normal, but apply bleach instead of dye. Let sit until the black has faded. Then, add dye to the bleached areas. Why spend a fortune on tie dyed sweatpants from a boutique when you can make your own for a fraction of the cost? 
Shop Sweatpants from The Adair Group
2. Curtains
Tie dyeing clothing is the most popular option, but it certainly is not the only one. If your closet is already bursting at the seams, consider dyeing up some linens for your home instead. Making tie dyed curtains is a breeze, and it is an excellent way to breathe some new energy into your home. It is also a great way to spruce up your old, faded curtains. Check out the full tutorial to get started. 
3. Hats
Hats are lots of fun to tie dye, too. When you stock up on wholesale hats, you can let your imagination run wild and create headwear in every color of the rainbow. Tie dyeing a hat is a little tricker than dyeing a shirt, but it is not as hard as it looks. We even have a complete tutorial to help you learn how to tie dye a hat. 
4. Sneakers
If you are looking for a way to freshen up a pair of old white sneakers, why not dye them the colors of the rainbow? Instead of tying your shoes up with rubber bands and squirting on dye, this project requires you to brush dye onto the fabric. It is super easy once you get started, and the results are incredible. Whether you start with a brand-new pair of white shoes or a dingy pair that is in desperate need of a new look, you will be blown away by how great these sneakers look when finished. 
5. Underwear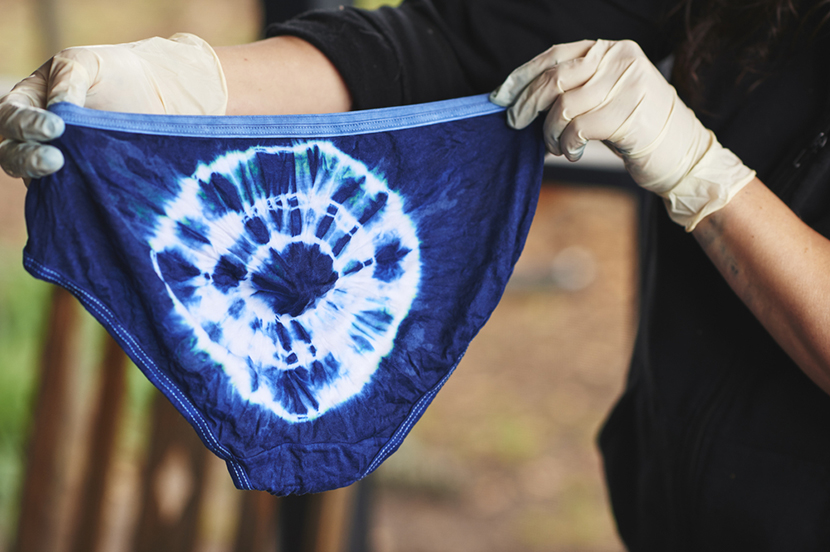 Source: Brian Goodman/Shutterstock.com
You may be the only person who gets to see them, but that shouldn't stop you from giving your tighty whities a new look. Boxers, boxer briefs, briefs, and panties of all styles can all be tie dyed using the same techniques you would use to dye a shirt or any other piece of apparel. If you are stuck in formal or business casual attire all day for work, why not have some fun by donning colorful undies? 
6. Denim Shorts
If you have white denim shorts that are starting to look a bit dingy and discolored, tie dyeing them is a much better option than throwing them in the trash. Rather than bunching or rubber banding them, lay the shorts out flat. Then, squirt dye on them. Add one color at a time until you have achieved the desired look. When you are finished, flip them over and repeat on the other side. 
7. Tote Bags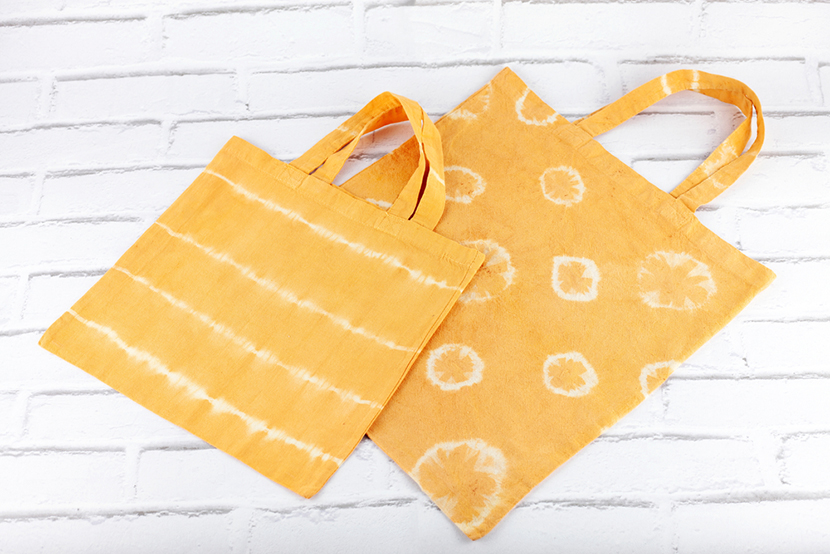 Source: TANYA LARA/Shutterstock.com
Ditch plastic bags once and for all, and start carrying your groceries and other essentials in tie dyed totes. Making tie dyed tote bags is an excellent alternative to wrapping gifts in single-use gift bags, too. This tutorial will teach you how to make a super snazzy tote. Of course, you can also use any of your other favorite patterns and techniques to create totes that suit your style. 
Closing Thoughts
Prefer Sticking to Classic Tees? We Have Bulk Wholesale T-Shirts
The ideas above are just a few of the many, many things to tie dye. Nearly anything made from natural fiber — like cotton — can be tie dyed, so feel free to experiment. Whether you buy new blank apparel to customize or breathe new life into stained or outdated garments, accessories, or household textiles, you can't go wrong with tie dye!