Why Bulk T Shirts Are Perfect for Classroom Crafts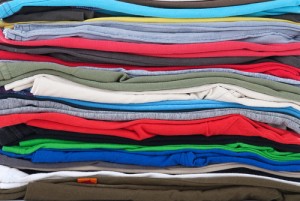 Teachers are always looking for fun new activities for their students. Whether you teach kindergarteners or seniors, coming up with unique ideas sometimes proves difficult. If you are tired of the "standard" school art projects and want to try something different, ordering some bulk t shirts is a great place to start.
Bulk t shirts fit into even the tightest school budgets, and they provide numerous opportunities for kids to let their creative sides shine. What makes them so perfect for classroom crafts? Keep reading to find out!
Perfect for Kids of All Ages
While projects involving super-sharp craft knives aren't safe for young kids, and high schoolers are unlikely to be impressed my projects made using crayons and construction paper, t shirts are appropriate for kids of all ages. Bulk blank tees come in sizes ranging from infant through plus-size adult, and who doesn't wear t shirts?
When you purchase them for classroom crafts, they can be used in projects that are appropriate for children of all ages. Little kids may love decorating their own shirts using fabric markers and paints, while older kids may enjoy the challenge of using their shirt to create something totally new, like a tote bag. No matter what age child you work with, there are several potential art and craft projects that can be completed using bulk t shirts.
Great for Showing Off School Spirit
Is one of your school's teams heading to the playoffs? Or is it spirit week? Schedule a day to design t shirts to show off your school spirit. Bulk t shirts are extremely affordable, and with a few basic materials, they can be decorated to show support for the school, team and even specific players. Much more affordable than ordering customized shirts from a printer, creating your own tees in the classroom is a fun and engaging way to boost school spirit.
Budget Friendly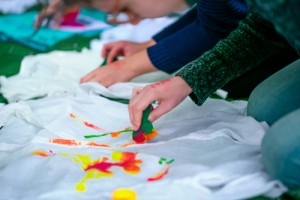 Did you know that you can buy bulk t shirts for as little as $1 each? What other classroom crafts require materials that are that inexpensive? Many school art departments have extremely limited budgets, and teachers are forced to buy the supplies and materials that provide the most bang for their buck. T shirts can be used in a wide variety of projects, so they offer a lot of versatility for the money.
If you need to hold a fundraiser to raise money for the art department, a team, a group or just about anything else, you can even use your blank t shirts for these projects. Assign some of the most creative kids in your class to decorate them using fabric paint, markers or even iron-on transfers. Once they're done, sell them in a fundraiser. You could even get more creative (and potentially raise more money) by having kids turn these inexpensive shirts into artistic masterpieces that can be auctioned off for a good cause. Whether you're using them to save money on supplies or to raise funds for something else, bulk t shirts are extremely budget friendly.
Kids Love Creating Wearable Art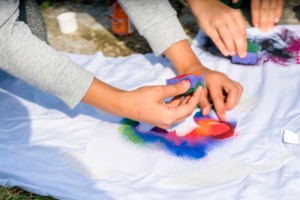 Drawings and clay sculptures are great, but there is something extra fun about creating a piece of art that you can use and wear every day. Even kids who are not particularly interested in arts and crafts are likely to enjoy the opportunity to decorate their own clothing, so classroom crafts using bulk t shirts are a great way to get kids to engage and participate.
Whether you set up a tie-dye station, turn the kids loose with paint and markers, or encourage budding fashionistas to use their plain tees as the foundation of something entirely new, it is almost guaranteed that your students will have fun. You will also enjoy watching their creativity blossom and seeing what they come up with.
Conclusion
When you are trying to find classroom crafts for kids that are fun, enjoyable and don't break your budget, it isn't always easy. If you teach kids in multiple age groups, the challenge of finding materials and projects that are appropriate for everyone is even greater.
Bulk t shirts, however, serve as the perfect foundation for a wide variety of projects. They are extremely versatile and can be decorated or customized using a wide assortment of materials. When you are looking for the perfect classroom craft for kids of all ages, bulk t shirts are the way to go!