What Is an Irregular T-Shirt? Everything You Need to Know
When you are in the market for affordable clothing, irregular t-shirts are a common–though often misunderstood–option. The name alone carries a negative connotation and many people pass irregular clothing by because they fear that the quality will not live up to their expectations. And the fact that these garments are typically sold at rock-bottom prices tends to further convince people that they aren't quality products.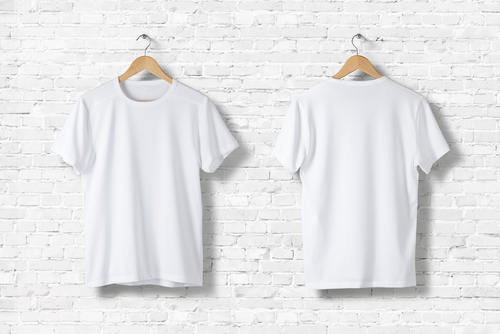 If you are looking for a great deal on clothing, though, shopping for irregulars could be a great way to save money and find clothing that you enjoy wearing. The name may make you shy away from these garments, but there is nothing major "wrong" with them. In fact, they just aren't quite as perfect as the manufacturer would like them to be. Keep reading to learn more about what irregular t-shirts are and why they are great investments!
The Real Meaning of Irregular
Companies that manufacture large quantities of t-shirts–such as Anvil–inspect the products they make and assign grades. These industry heavy hitters have high-quality standards and, unfortunately, not every t-shirt that comes off the manufacturing line meets those standards.
Clothing that looks perfect is considered "first quality." It is the best of the best and it is sold at the highest possible price. Irregular clothing is simply a step down from first quality clothing. It includes garments with problems like slightly uneven hems, minor color variations or incorrect tags. In many instances, however, irregulars contain manufacturing mistakes that are so minor that they cannot even be detected by the naked eye.
When brands manufacture products that fall into the "irregular" category, they sell them to wholesalers at discounted rates. While the imperfections are incredibly small, they can lower the price significantly. Wholesalers buy them at incredibly low prices and then pass them along to customers at great deals.
Benefits of Buying Irregular T-Shirts
The primary benefit of buying irregular t-shirts is obvious–doing so can save you a lot of money. Irregulars cost just a fraction of what you would expect to pay for first quality garments, so they are a great way to fill your kids' closets for back-to-school, stock your undershirt drawer or have plenty of shirts for your next tie-dye party.
Some of the other benefits are less obvious. The fast fashion industry has a huge impact on the environment, despite the efforts of many leading manufacturers to lower their carbon footprints and operate more efficiently. Mistakes in large-scale manufacturing are unavoidable and, if people refuse to purchase clothing that is less than perfect, it will eventually end up in landfills. By purchasing irregular t-shirts, you are doing your part to minimize the environmental impact of the fast fashion industry.
Wholesale shirts can be solid investments for business owners and organizations, too. Rather than paying full price for t-shirts that you plan on customizing, consider buying high-quality irregulars from a trusted wholesaler, such as The Adair Group. These shirts work just as well as the base for your screen printed or embroidered designs and they are perfect for projects, too. Because they only have slight imperfections, it is unlikely that anyone will even notice that there is anything "wrong" with them.
The Bottom Line
Many consumers shy away from irregular clothing because they fear that it will have manufacturing mistakes that make it unwearable. In reality, though, irregular t-shirts are just a step down from first-quality shirts. They do contain mistakes, but they are often so minor that they cannot be detected by the naked eye. Or they have mistakes that have no impact on quality, such as the wrong color or wrong size tag. Irregular t-shirts are still absolutely wearable and there is no real reason to avoid them.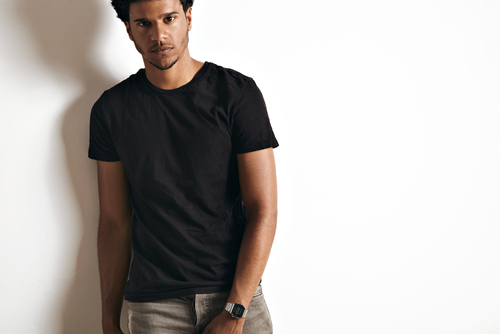 Irregular clothing is sold at much lower prices than first-quality garments, so they are an excellent option when you are trying to save money. Whether you want to outfit your family for less, don't want to spend a lot of money on undershirts or work clothes or you are looking for cheap t-shirts to use for a project, irregular t-shirts are a great option.
At The Adair Group, we sell irregulars that are of the highest quality. Check out our current selection to find the irregular t-shirts that will perfectly suit your needs.