Underwear Buying Tips for Men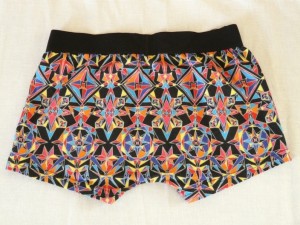 Have you spent money on underwear that's been uncomfortable? Want this to end? Well, don't feel dismayed; you're not the only one. There are millions of men right around the world that have trouble buying underwear that fits comfortably. Although it's an item that no one will see, it is still an important clothing piece which shouldn't be downplayed. The following are some underwear buying tips for men that you can use to make your life more comfortable downstairs.
Men's Underwear: The Three Attributes to Consider
There are three attributes which need to be considered when purchasing your underwear. These include comfort, style, and color.
Comfort
The comfort of your underwear is related to three things; the size, climate, and fabric used.
Size
You may have already noticed that there are many sizes of available underwear on the shelf. Many manufacturers, however, generally make a standard sized waist. The way the rest of the underwear fits you depends greatly on the brand. To determine your best size, it's always recommended to purchase one or two pairs of underwear before purchasing too many more. These can be used to determine your best fit. Generally underwear is measured with designations of S, M, and L. The chart below shows the general waistline measurements in inches according to the size.
| | |
| --- | --- |
| Size | Measurement: Inches |
| S – Small | 28 to 30 inches |
| M – Medium | 32 to 34 inches |
| L – Large | 36 to 38 inches |
Fabric
One of the more challenging aspects of purchasing your underwear is selecting the best fabric choice. Men's underwear is available in a variety of fabrics, including, but not limited to, nylon, cotton, silk, Spandex, Lycra, plus so much more. Purchasing the right fabric comes down to your specific taste and what you will be doing while wearing them. For example: silk underwear or boxers are generally used for bed, as they are lightweight and cool against the skin. Cotton provides breathability for long day wearing, while spandex can help when being active or exercising over a long period of time.
Climate
The climate you live in will also determine the type of underwear that you will purchase. The following is a comparison chart which helps you to understand which fabric type suits the climate or conditions you're living in.
| | |
| --- | --- |
| CLIMATE | FABRIC |
| Warm/Hot | Cotton |
| Cool/Cold | Wool Blend |
| | |
| ACTIVITY | FABRIC |
| Exercise | Lycra/Spandex |
| Bed | Silk/Cotton/Nylon |
| Work | Cotton |
Either way, when purchasing your underwear based off the fabric, it is best to find a type that is comfortable for you.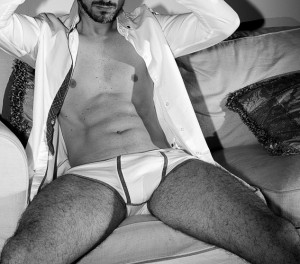 Style
When underwear shopping, you may have noticed there are many styles to choose from. Don't worry. This is a good thing. It gives you variety with your choice. The different styles that are generally available include:
Briefs
Boxers
Boxer briefs
Thongs
Briefs
A popular choice among men, briefs provide comfort in all areas of the fit. Traditional briefs feature an elastic waistband, a Y-shaped front fly, full butt coverage, and roughly four inches of fabric which covers everything. Briefs come in a variety of waist designs, including mid-rise, low-rise, and normal waist.
Mid-rise briefs sit roughly at the belly button; two inches below the waist.
Low-rise briefs sit roughly three inches below the waist.
Normal waist sits right on the waist.
No matter which waist type you buy, they all provide fantastic support for your genitals.
Boxers
If you've tried on boxers before, you know how loose they are. The loosest of all styles, boxers are similar to loose fitting shorts in their design. Generally they feature a straight-cut leg opening which cover parts of the upper thighs, along with the whole buttocks. The length of the legs, however, can vary between 8 to 16 inches. For convenience, boxers always feature a working front fly. Boxers are great for wearing under loose fitting pants. Because they provide little genital support, they aren't a good choice for physical activities.
Boxer Briefs.
One of the most popular choices of men's underwear is the boxer brief. You may have seen this type while underwear shopping. The boxer brief, as the name describes it, is a combination of the boxer and the brief underwear. Boxer briefs provide great support and coverage on any man and are a great choice to wear under any clothing piece. This type of underwear is great for athletic and physical activities.
Thongs
You have probably heard of women wearing a thong, although in today's world, there are many men who also prefer to wear this type of underwear. If you didn't already know, a thong is a skimpier underwear piece which features a genital pouch with a string waist band. The back of the underwear also features a string which runs up through the butt cheeks. Although thongs are generally used in the bedroom for sexual encounters, some men also wear them throughout the day. Thongs aren't for everyone, although if you are interested in trying one, it is best to find a fabric and size that is comfortable while wearing.
Color
The great part about men's underwear is that it comes available in variety of patterns and colors to choose from. In the past, white was the most popular choice, although these days, with so many options, many men prefer the colors to suit their lifestyle. When choosing a color, it really comes down to personal taste and what clothing you will be wearing. For example, if you're wearing white pants, it won't be wise to wear black underwear. Remember that some clothing and colors can be seen through the outer layer of fabric on your pants.
Conclusion
Whether you live in hot weather, cold weather, or you just want to find something more comfortable, you can now be more confident with your choice. So, what style and color will you be purchasing today?