The History of the T-Shirt Design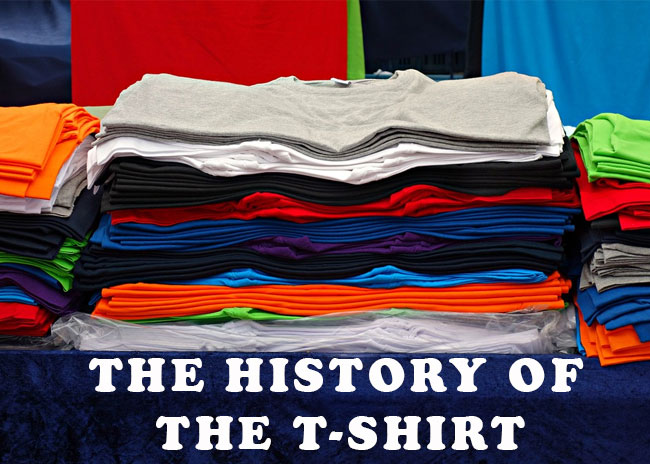 95% of Americans wear them weekly. Our closets are filled with them. They're a go-to souvenir when we travel somewhere new. And, as prime candidates for donation when our wardrobes get too full, they often live multiple lives. Though, according to a survey, the decision to make a donation is a fraught one; 9 in 10 Americans have at least one they can't part with for sentimental reasons.
They're t-shirts: convenient, incredibly varied, and each one feels as though it has a unique story behind it. Much like each shirt in our closets or drawers, the t-shirt itself has its own story of how it came to be the force in fashion it has become.
The Earliest Days: Freedom via Two-Piece
---
In the present, t-shirts can be seen as fairly omnipresent, even trivial, at times. But this essential piece of apparel was borne of a need to break free. In the 1890s, a common all-in-one undergarment known as the "union suit" was highly popular. Commonly made from flannel, it was designed to be worn under clothing and did a great job of keeping the wearer warm in cold weather.
However, when warmer temperatures arrived, the union suit was simply too hot to be worn as normal.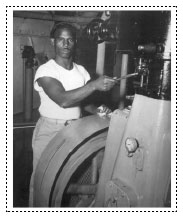 In a do-it-yourself solution that would have caught the internet by storm had it existed at the time, people started cutting their union suits in half, leaving room for ventilation while also creating a crude predecessor to what we now call long johns.
A garment that resembled the hastily-made "top" of the union suit started to become the industry standard for undershirts, until 1904 when the Cooper Underwear Company debuted something a little different. Short-sleeved, smooth, and button free, Cooper's newest undershirt was marketed to young bachelors, with the tagline "no safety pins – no buttons – no needle – no thread." These undershirts were fuss-free, and caused little worry of missing buttons or coming apart where they should otherwise close. And this easy alternative caught the eye of a certain field in need of making things easy.
1910s: T-Shirts in the Service
---
While we now generally associate t-shirts with casual dress codes, their first major appearance positioned them as anything but. The United States Navy made these easy-wear undershirts standard issue,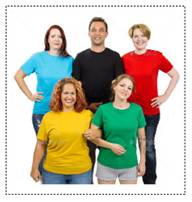 requiring soldiers to wear them under their uniforms. In these days, plain white t-shirts were expressly worn underneath shirts, and not in their own right; some of this was likely because of the hazard that an ill-fitting or oddly fastened undershirt could have posed.
Exceptions could be made with the permission of a commanding officer under two conditions: first, if the weather was warm enough, men could wear them alone while working; and second, if particular assignments took place in warm areas (like engine rooms), dress codes were relaxed to allow those soldiers to work in these new undershirts.
1920s: Introduction into Civilian Life
---
Seeing the success the Navy had had, the United States Army followed suit in issuing t-shirts to soldiers,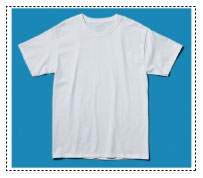 a practice that caught the eye of soldier and future bestselling author F. Scott Fitzgerald. His 1920 This Side of Paradise was the first publication to use the term "t-shirt" in print, and it made its way into the Merriam-Webster Dictionary not too long after that.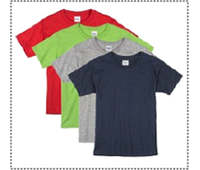 While there were still several years before t-shirts found the ubiquitous popularity they have today, there is one population where they caught on quickly: kids. Mothers of sons loved how inexpensive, light, and easy to clean they were, especially for those whose sons played roughly and ruined nicer shirts.
In 1939, the first t-shirts were seen on screen in the blockbuster Wizard of Oz. A few of the Wizard's employees, charged with re-stuffing the Scarecrow, did so in green shirts emblazoned with Oz on them. Promotional t-shirts with a similar emblem printed on them are expensive collectibles today.
1930s: From the Battlefield to the Football Field
---
Word spread about the utilitarian nature of these early undershirts, and they made their way from the battlefields of the Spanish-American War and World War I to the gridiron of the University of Southern
California.
One of the first variations on the original style brought us the present-day staple crew neck shirt. These shirts were produced in bulk for athletes at USC by Jockey International Inc. for football players in particular. The soft cotton of these shirts, absent any buttons or pins, was the perfect starting point upon which to layer pads and jerseys. Having a shirt on between pads and the skin prevented cuts, scrapes, and chafing that the pads could cause without this cotton barrier.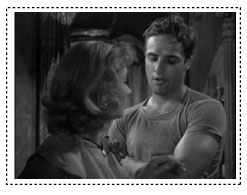 These started out as a fairly exclusive item, but became popular with players and their friends, and eventually their girlfriends and few female classmates. The trend continued to spread into high schools, until students across the country, of a variety of ages, were wearing branded school t-shirts. The branding was first done to prevent theft of t-shirts from school athletic departments, but later printed commercially to show off school spirit and team allegiances. This particular use to t-shirts has survived to the present day, and has sparked similar trends for crew-neck sweatshirts, hoodies, and a variety of other apparel items.
1940s and 1950s: Graphic Tees and Icons Are Born
---
Despite being more familiar to civilians than in years prior, t-shirts continued to hold particular importance to the armed forces. On July 13th, 1942, an iconic cover of the now-defunct LIFE Magazine featured a young man in an Air Gunner School t-shirt and helmet, holding a gun. The image solidified the important role t-shirts had in military culture, while also marking a significant moment for graphic t-shirts.
Realizing the marketing and merchandising potential these wearable tabula rasa had, entertainers like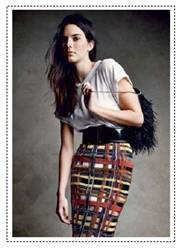 Roy Rogers and Walt Disney began licensing their characters to manufacturers, who then produced graphic tees with their characters on them. As mentioned previously, t-shirts hadn't caught on as casual wear for adults in their own right, just yet, but this started to change after World War II, when veterans returned from battle and incorporated their standard-issue blank white tees into their home wardrobes. At this point, retailers started producing them for general wear, though they still served primarily as undershirts.
Their transformation from bit players underneath button-down shirts, to center stage player, took place in the early fifties. Montgomery Clift famously wore one in 1951's A Place in the Sun, and his star power undoubted contributed to their rise.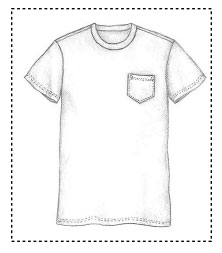 But thanks should also be awarded in large part to Tennessee Williams. When his A Streetcar Named Desire was staged, first on Broadway and then released to the public in a 1951 film, both starring a handsome and marketable Marlon Brando, a style revolution begun.Brando spent much of his time in the film in tight white t-shirts, wearing them as he waxed poetically about the Napoleonic code and called out in anguish to his estranged wife.
Prior to that point, t-shirts had been universally loose fitting; the wardrobe department for the play and on the film decided instead to make Brando's tight fitting, reportedly sewing him into them before scenes. A Streetcar Named Desire has been identified with a significant surge in t-shirt sales: as much as $180 million worth.
The trend continued upward when James Dean wore similar white t-shirts in 1955's Rebel Without a Cause. Young men in the fifties, eager to mimic the tough and highly masculine example of these stars, rushed out to dress as they did. Brando and Dean emerged as stars following the release of those films; to an extent, t-shirts did much the same.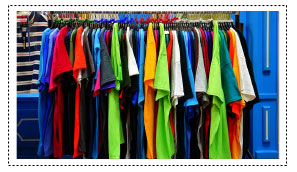 That particular style of shirt wear persisted in later years through films like West Side Story and The Outsiders, as well as on TV shows like Happy Days. Lest you worry that this was a trend that only affected men, know that t-shirts for women had their moment in popular culture several years later when the striking Brigitte Bardot wore one in 1962's A Very Private Affair.
1960s: T-Shirts as Tools of Expression
---
For the most part, t-shirts were being used either as a matter of comfort or for fashion purposes. In the sixties, they took on an additional role: as instrument of personal expression and activism.
In the earlier parts of the sixties, artist Stanley Mouse designed graphics for bands like the Rolling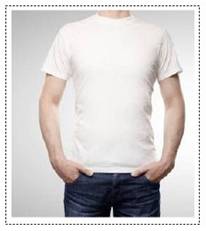 Stones, Pink Floyd, and the Grateful Dead that made their way to the fronts of t-shirts across the country and world. Finding fellow music fans was easy, once you could look no further than the picture on their shirts.
These pictures took on a more political charge later in the sixties, as artist and activist Warren Dayton started designing and producing t-shirts featuring smoke-damaged lungs, farm works labor leader Cesar Chavez, and the Statue of Liberty. These shirts allowed fellow activists and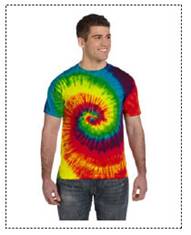 supporters to identify one another, and then unite over causes they felt strongly about.
In 1969, a power move by a dye company created a movement that allowed expression to be both colorful and highly individual. The Rit Dye Company, seeing falling sales, took advantage of how common white T-shirts were and used bits of leftover dye to create bright and swirling patterns. They made hundreds of these "tie-dye" shirts, and distributed them to attendees and artists at a Woodstock, New York music festival that ended up being pretty popular. These days, tie-dye is used as an activity that allows people to bond with one another, while also making creations as unique as they are.
1970s and Beyond: Graphic Tees Rise, a Stint Behind Blazers, and More
---
Starting in the 1970s, we started seeing a shift toward the graphic tees that we see today. Some of these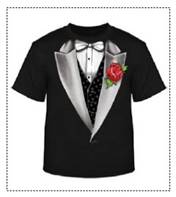 images, like the tuxedo t-shirt, are simply fun images with little explanation behind them; others, however, have more of a story to share.
As an example, 1977 brought us the iconic "I <3 NY" design, after advertising agency Wells Rich Greene was brought on by the State of New York to create a new and engaging marketing campaign. Designer Milton Glaser quickly sketched out the well-known design we see today, and it stuck.
Seven years later, "Frankie Says Relax" t-shirts proliferated quickly in response to censorship attempts placed upon Frankie Goes to Hollywood's song "Relax." Despite BBC's efforts to keep the song from the airwaves, the shirts created in response drove curiosity and allowed the song to become a hit regardless.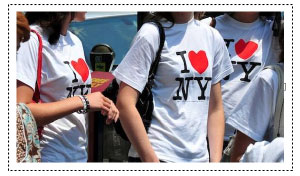 Other recognizable t-shirt designs that sprang up during this time that persist today include the yellow smiling face, "Kiss Me I'm Irish," "I'm with Stupid," and "My Parents Went to [Insert Location] And All I Got Was This Lousy T-Shirt."
Also in 1984, television smashMiami Vice showed us that the t-shirt had a new home: underneath a relaxed blazer. Miami detective Sonny Crockett (played effortlessly by Don Johnson) had a penchant for wearing plain t-shirts under his breezy blazers, creating a highly imitable look that spread across the country as the show gained a following.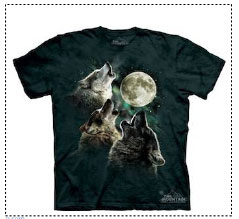 And, as we move through the 21st century, we find that the t-shirt still fulfills all of these roles: function, fashion, political platform, and personal style indicator. Additionally, we see t-shirts as a unifying force through their mass printing for road races, concert tours, family reunions, promotional items, and as expressions of spirit and pride for our schools, sports teams, and more.
Over the years, we've gotten to introduce new styles into the canon: crew necks, V-necks, ringers, raglans, tank tops, and a variety of sleeve lengths. It's funny to consider that an apparel item once issued by an incredibly regimented institution has now become the most versatile and flexible piece of clothing one can think of. Just think: what started as an act of necessity, has now become essential in our society, and undoubtedly in our closets and drawers.