Summer Trendsetter: 4 Chic Ways to Style Tie-Dye Shirts
It may be 2020, but if you take a peek in your closet, your wardrobe probably looks like it came from decades past. Retro styles are having a huge moment right now. Tie-dyed clothing, in particular, has been one of the hottest trends for a few years now, and it isn't going anywhere anytime soon.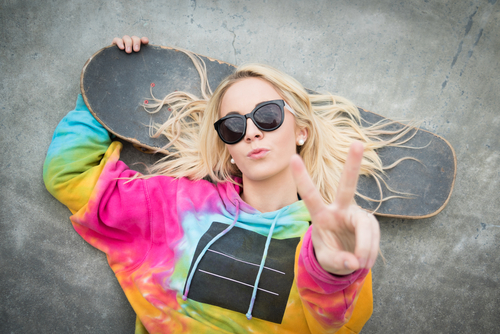 Tie-dyed clothing comes in many forms, and it has been around a lot longer than many people realize. It rose to popularity in the United States during the hippie era of the 1960s, has been a part of the American landscape since the 1920s, and has been found in other cultures for thousands of years.
While the popularity of tie-dyed shirts tends to wax and wane, these wardrobe staples never really go out of style. With that said, figuring out the best ways to wear tie-dye isn't always easy. Their vibrant colors are difficult to coordinate with other garments, and many people have a tough time putting together outfits that aren't too over the top.
If you want to be a total trendsetter this summer, keep scrolling to discover a few chic ways to style your tie-dye shirts.
Wear with Overalls
Overalls are another blast from the past, and they are super popular right now. If you want to rock a tie-dyed shirt but you are afraid all of that color is too much, try wearing your tie-dye under a pair of overalls to tone down your outfit. This summer, try pairing a vibrant top with black overall shorts for a look that is playful but chic. You can make this look even more fun by rocking a fitted tie-dye crop top instead of a shirt with a fuller cut. This style is perfect for music festivals, hanging out with friends, or lounging on the beach.
Pair with a Lightweight Jacket
Wearing a lightweight jacket over your tie-dyed shirt is another way to tone down your tie-dye look. A light denim jacket is a solid option that pairs well with tie-dye in just about any color. It also works well for adding a bit of extra warmth when a long, hot summer day gives way to cooler evening temperatures.
A sporty track jacket is another fun option for some serious vintage vibes. Combining styles is very on-trend right now,  and the athletic vibes of a track jacket pair nicely with the hippie vibes of your favorite tie-dye shirt.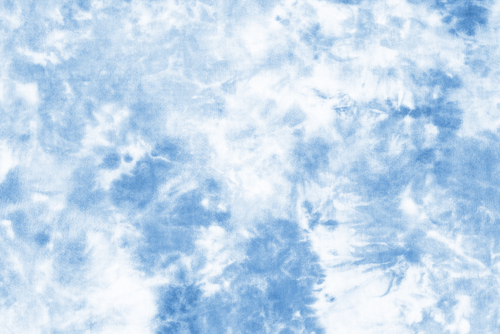 Keep Your Colors Subtle
If you are dying to rock the tie-dyed look but aren't a huge fan of the rainbow spirals and other vibrant designs that are most common, consider something a bit more subtle. Instead of buying a pre-made tie-dyed shirt, purchase a white one to dye yourself. When you take the do-it-yourself approach, you can use whatever colors you like best, so you can create a garment that is more "you" than the ones that are commercially available.
Tie-dyeing your own clothing is fun, too, and it's a great activity to enjoy with friends. Plus, it's easier than you probably think. When you do it yourself, you have full control over how long you let the colors set, so you can make one that is as toned down as you like. And when you know how to wash tie-dye shirts, you can rest assured knowing that your new creations will last for years!
Wear an Oversized Tee as a Dress
Create a look that is both stylish and comfortable by transforming an oversized tie-dye shirt into a dress. To pull this look off, choose a tee that falls a few inches above your knee. Then, wrap a belt around your waist to create some shape. Flounce the shirt around the belt to create a feminine summertime look that is sure to turn heads!
When rocking an oversized tie-dye tee as a dress, choose simple footwear. Black sandals or flip flops work well. Aside from your belt, keep your accessories simple, too. With this look, you want the "dress" to be the element that shines the brightest.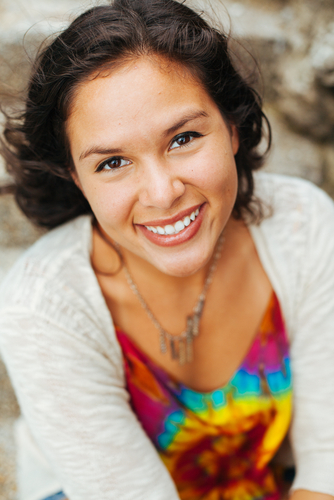 Conclusion
Tie-dyed shirts are a perfect summertime staple, and they are something that looks great on everyone. Whether you are heading to a music festival, going out on a date, hanging out around a bonfire, or enjoying any other type of summer activity, try the suggestions listed above to look chic while you rock your favorite tie-dye shirts!