The Softest T-Shirt Material: Creating the Best Products for Your Customers
For most people, comfort is a very important thing. It makes life more enjoyable, and it is something most of us look for in where we live, in our diets and daily activities, and, of course, in the clothes we wear. As someone who runs a clothing business, you should know better than anyone that people are more likely to purchase non-restrictive garments that feel great against their skin.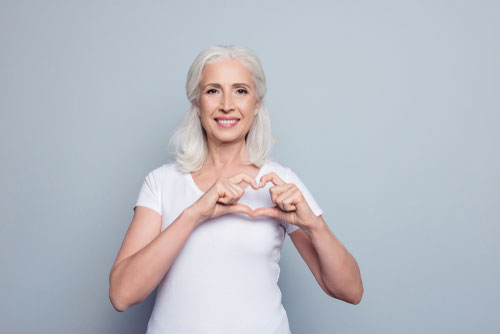 Source: Roman Samborskyi/Shutterstock.com
When it comes to t-shirt fabric, the softer the better. Fabric that is itchy or feels rough against the skin is not likely to be a favorite among shoppers. Here at The Adair Group, our wholesale t-shirts are soft and affordable, and they are amazing when it comes to creating the best products for your customers. Keep reading to learn more about the softest t-shirt materials your customers are sure to love. 
Cotton
You can't go wrong with cotton when you're looking for a soft t-shirt. It is important to note, though, there are different types of cotton shirts, and some of them feel softer and better against the skin than others. 
Need Wholesale T-Shirts That Are Soft Yet Inexpensive? The Adair Group Has You Covered!
Supima cotton is the softest of the soft, but ring spun and combed cotton shirts are nice, too. Organic cotton is another solid option. Because it is grown without pesticides and chemicals, organic cotton has longer fibers that have a soft, luxurious feel. 
Cotton/Polyester Blends
While shirts made from 100 percent cotton are soft, they have other properties that are not always ideal. They tend to be prone to wrinkles, they hold moisture rather than wicking it away from the skin, and they aren't always the most durable option. If you are looking for high-quality shirts that combine comfort and performance, consider a cotton/polyester blend. 
Shirts made from a 50/50 blend of cotton and polyester are popular because they offer all the benefits of both fabrics and none of the downsides. They have the softness of 100 percent cotton and the durability, wrinkle-resistance, and moisture-wicking properties of polyester. What's not to love? 
Order White T-Shirts That Are Great for Customization!
Tri-Blends
Cotton/polyester blends are great, but tri-blends are even softer. They are usually made from a combination of cotton, polyester, and rayon. Sometimes, though, the rayon is replaced with a manmade fiber known as modal—more on modal below!—for even more softness. 
Tri-blend shirts are popular among screen printers due to their supreme smoothness. Consumers love them, too, and they are favorites in many peoples' wardrobes. 
Modal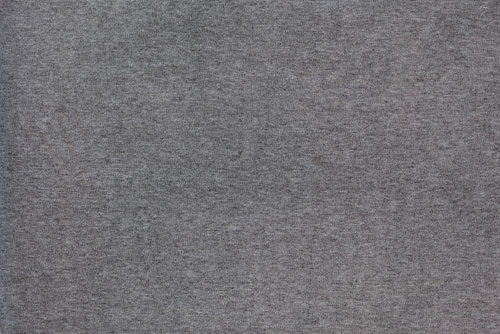 Source: iconogenic/Shutterstock.com
If you have not heard of modal, you are not alone. It is a relative newcomer to the fashion world, but it is already having a huge impact on the industry. This man-made fiber comes from beech trees and is incredibly soft. It also has a smooth, uniform finish that makes it perfect for screen printing. 
Manufacturing modal is more environmentally friendly than creating many other types of fabric, and the process requires fewer chemicals and less energy. Over the next few years, expect to see modal become increasingly popular in the fashion industry. 
Creating the Best Product for Your Customers: Which Fabric Is Best? 
When it comes to creating the best product for your customers, shirts made from any of the fabrics listed above are perfect. When shopping for shirts, though, it's important to consider the intended use. Cotton works great for shirts that will likely be worn casually and while relaxing. If the shirts will be worn in more active situations, though, or if you are interested in the sun-protective effect of clothing materials, cotton/polyester blends or tri-blends may be a better option. Blends work well for screen printing, too, while white t-shirts made from 100 percent cotton are better for projects like tie-dyeing. 
Environmental impact is worth considering, too. If you are trying to maintain a business that is as environmentally friendly as possible, organic cotton and modal shirts are good choices. 
The Bottom Line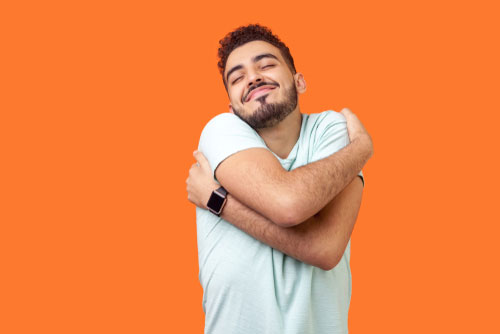 Source: Khosro/Shutterstock.com
When it comes to sourcing high-quality apparel to resell, comfort is king. Here at The Adair Group, we offer a wide selection of soft and comfortable shirts anyone is sure to love. We carry shirts in several colors, and our white t-shirts are soft and perfect for design, too. Whether you are a screen printer, an embroiderer, or someone who customizes shirts with tie-dye, heat transfer vinyl, or even inkjet iron-on transfers, we have the blank apparel you need to create comfortable, high-quality garments for your customers. Shop now to find soft wholesale t-shirts at affordable prices!