Requests for Assortments
Here at The Adair Group, we do our best to honor special requests. For instance, when customers order items such as assorted color t-shirts sometimes there are certain colors they do or don't want. If you put that in the comment section when placing your order we will do our best to make it happen. For example, you can say NO RED or PLEASE INCLUDE NAVY. We cannot 100% guarantee that all special requests can be honored but we will do our best. Rest assured if there is navy in the warehouse you will get it if that's what you wanted. When it comes to these assorted mixes its easier to tell us what you don't want rather than what you do want because there is a better chance we can exclude certain colors.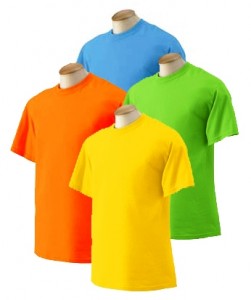 If you are requesting an odd color we may not have it. It's nice to know that when you place an order with us it is being handled by real people in real time. Our trained order pickers see your order and see your requests and handle every order with care. Here is a recent testimonial we received that inspired us to write this blog. This comes from a retailer in California who owns a delivery service. "I usually don't reply to customer satisfaction surveys and emails, but you guys did a great job. The order came promptly and was great quality for the price. I requested some specific colors in my order comments hoping they would come, but not really expecting it because I knew it was listed as a mixed shipment. You guys gave me exactly the colors I requested, completely exceeding my expectations and leading to a delightful experience on my end. I will surely do business with you again in the future." Like we have said before, we are here to please. Without you our customers we have nothing. So feel free to make a request and if we can make it happen we will.