Polo Shirts: Elevate Your Casual Style with These Timeless Classics.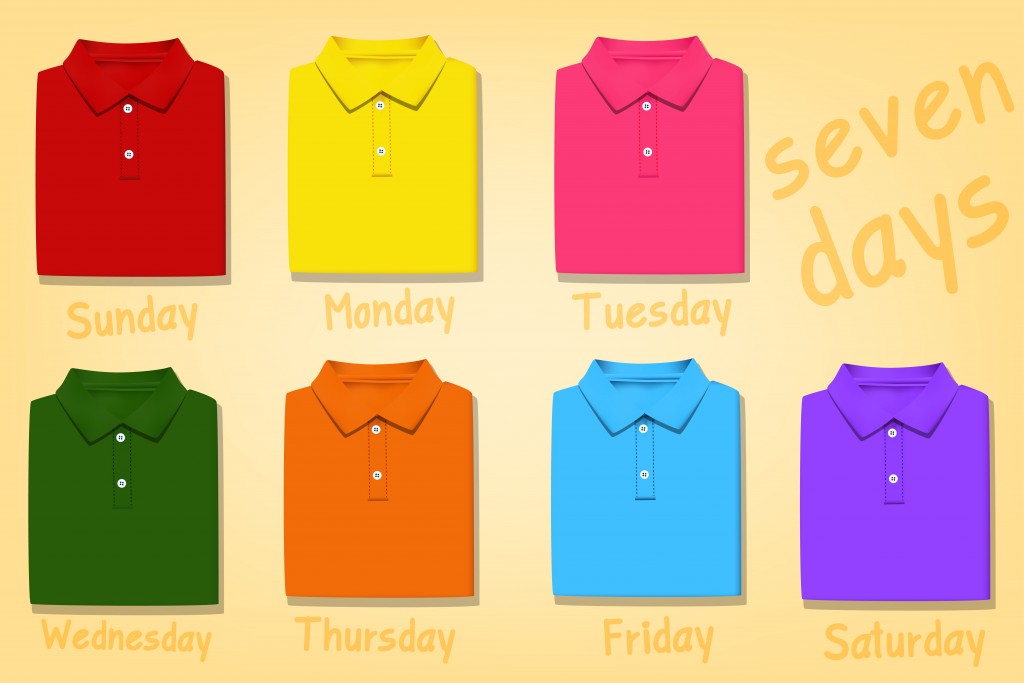 Polo shirts are great for everyone. Whether you're shopping for adults, juniors or infants, some are designed specifically for men or women, while others are unisex. Either way, polo shirts are a great investment for your wardrobe and appropriate for various occasions.
When it comes to affordability, style and diversity, polo shirts always hit the mark. There are endless color options when it comes to polo shirts for women and men. Whether you are seeking something classy and conventional (think black or white) or something bright, you can find one that suits you. In fact, why stop at one? That's the beauty of buying polo shirts wholesale. 
Wholesale Polo Shirts Are Great to Customize for Businesses
History of Polo Shirts
Practical and comfortable, the humble polo shirt came about after tennis players became disenchanted with the restrictions of long-sleeved button-down shirts. With short sleeves and the option to leave the neck unbuttoned, polos offered a more relaxed (but still smart) alternative for tennis players. 
Now, people wear polo shirts to school, work and almost any place where they need to look casual yet classy.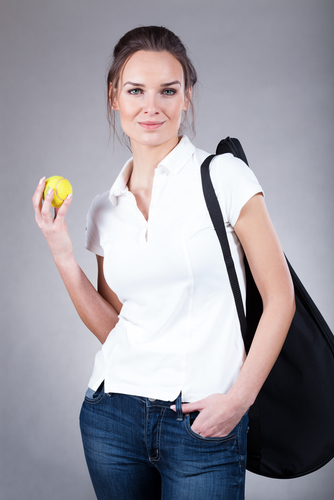 Casually Cool or Delightfully Dapper?
To some style aficionados, the polo shirt is strictly a relaxed look. Teamed with well-worn jeans and sneakers, they are considered excellent for lounging or laid-back outings. To others, they represent a smart alternative to a sloppy t-shirt. Teamed with fitted trousers or stylish jeans, they can help you achieve a clean, effortless look. Whether you seek a casually cool vibe or a delightfully dapper look, polo shirts are incredibly versatile. 
Check Out Our Collection of Men's Polo Shirts
Ladies: Style Up Your Polo Shirt
Polo shirts for women are spot-on for sports, the office or a relaxed day shopping with the ladies. The sporting look is an easy one to pull off, and the practical polo shirt allows you the freedom to swing a tennis racquet or golf club if you decide to hit the links or the tennis court.
If you're looking for a casual vibe, match your polo shirt with khakis, sneakers and a denim jacket. This comfy style can carry you through just about anything the day or night might bring. 
Try buttoning the polo shirt up to the top for a crisp, refined feel. Team it with some fitted shorts or a playful A-line skirt in a bold print for a modern and fresh look that exudes quiet sophistication. If you're looking for some extra polish, try tucking it in.
If you want something a little edgier, replace the A-line skirt with a sleek, fitted skirt. A pencil skirt is ideal. Or pair your polo with flattering, slim-fit jeans. Denim tends to be a safe bet to pair with most garments, but you can make a bold statement by ditching the blue for something more striking. Do you have any white or red jeans, by chance? If you want to go all-out, add some block heels. Who said a polo shirt can't be girly? Remember, it's all about how you wear it. 
Polo Shirts at Work
You can even wear your new wardrobe staple to work. If you plan to wear your cheerful polos to work every day, you can always shop for bulk polo shirts. When you know exactly what you're going to wear every day, you won't be as stressed when you're rushing to get dressed in the mornings. Take the decision-making out of your morning routine with a closet full of polos. Is your office dress code on the fancier side? A polo shirt can look preppy and cultivated when you throw on a classy blazer. You can also work the layers look by adding a light sweater over the top. Be aware–the sweater and polo combination will leave you looking extra preppy.

Don't Forget the Kids!
Children and polo shirts seem to be a match made in heaven. Polos are a perfect solution for kids who need to move around in their clothes while looking cute and presentable for parents. Kids' polo shirts are perfect for school, sports, family gatherings and photos. Since they tend to look smarter than the average t-shirt, kids can wear polos with slacks for a more formal occasion or jeans for a friend's birthday party. Do you need to impress grandma and grandpa? What better way than sending your kids to the in-laws looking fresh and fancy in a colorful polo?
Polos for the Win
Do you still think polo shirts are boring? We hope not. You can wear polo shirts in so many ways and for so many different occasions that it just doesn't make sense not to keep a few in your closet. Play with different colors to spice up your wardrobe and you'll fall in love with these classic shirts.