New for Fall 2015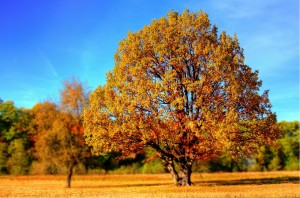 The kids are back in school, and that means fall is right around the corner. It means it is almost holiday season, and that fall/winter sports like football, field hockey, wrestling, and soccer are here!
Just because the leaves are changing colors and the air has a chill, it doesn't mean you still can't enjoy fun outdoor activities. Popular sports games are just beginning to start, and families spend time outdoors for birthdays and reunions. Make these events even more fun by creating personalized apparel to show your spirit!
Here at The Adair Group, we have you covered (literally!). With our wide range of bulk and wholesale crew neck sweaters, pullover hoodies, zip hoodies, and sweatpants, you will find all your fall and winter season needs.
Our bulk and wholesale prices are budget friendly and provide an easy option for large groups, such as those in schools and churches, to purchase jackets and sweatshirts for everyone.
When groups have outings and trips, you should make sure each child you are responsible for can be easily seen. You see this method used on T-shirts, but why not use the same idea for hoodies in the chillier months? If parents pack a jacket for their child, you won't be able to see the group tee, anyway.
Customizable sweatshirts and hoodies are great for:
Create fun and unique sweatshirts or hoodies for when you watch all your favorite games this upcoming fall season. Our sweaters come in colors that are perfect for fans of all sports, like:
Football
Baseball
Soccer
Tennis
Field/ice hockey
Wrestling
Bowling
Cross country
Fencing
For school field trips to museums, zoos, pumpkin patches, orchards, and farms, make sure the kiddos are bundled up in the appropriate gear. Keep an eye on your class or group, stick to all one color, and create a graphic, logo, or slogan to make your children easily identifiable against the crowds of other school kids.
Blank sweatshirts aren't just great for trips during school hours. When volunteering your time for school-held fundraisers and activities, create a hoodie that shows off your cause and which displays your support! Apparel can be used for:
Bake sales
Fall festivals
Fundraisers
Much like field trips, churches take trips to visit other areas of the city/state/region. Keep up with the whole youth group by creating an easy-to-spot color and/or design among a crowd. Stick to the same color and have each youth group design their group's graphic. Children will love to show off their illustrations, and leaders will be able to quickly count and spot their group.
In Georgia, the humid months of July and August make it hard to enjoy outdoor activities such as family reunions. But the fall is the perfect time to gather with loved ones, cook, and play games – all outside, too! Everyone will be relieved to feel the cooler air.
Nothing adds to the family fun like group tees that show off the family name, date, and cool graphic or image to remember the fun times for years to come. When you buy a blank sweatshirt, you can easily add something to the hoodies that will serve as a keepsake you can wear well into the winter months.
Birthday parties also serve as a great celebration to utilize group or personalized shirts and jackets. Whether you want to purchase for the special birthday boy/girl, or the whole group, our blank sweatshirts are easy to decorate and personalize.
Your little birthday boy/girl will want to show off his or her special day by wearing a sweatshirt that says "Birthday Boy" or "Birthday Princess." If you have a large group headed to a bowling alley or park for the birthday festivities, give all the guests a hoodie (maybe in your child's favorite color?) to wear. This will make all the kids easy to see while they run and play, and they can take it home to replace the traditional "goodie bag."
Since the holiday season is right around the corner, why not celebrate with personalized hoodies or sweatshirts? If you are a skilled graphic designer, you could gift your family or friends with pieces of clothing with your best designs.
Or maybe you just want to show off a holiday-themed hoodie you decorated yourself. Either way, the holidays will be done right with your customizable sweatshirts!