5 Tips for Making Shirts with a Cricut Machine
Making custom shirts at home is a blast. And thanks to Cricut cutting machines, it's easier than you might think. As long as you have a plain colored or white t-shirt, heat transfer vinyl, a Cricut machine and a few basic crafting supplies, you have everything you need to start creating one-of-a-kind shirts from the comfort of home. Whether you make them for yourself or your family, or you decide to launch your own small custom t-shirt biz, there are several things you can do to make sure every project turns out great. Keep reading to discover a few tips for making shirts with a Cricut machine. These tips work great for customizing wholesale hats, too!
We Have the Wholesale Hats You Need!
1. Choose the Right Machine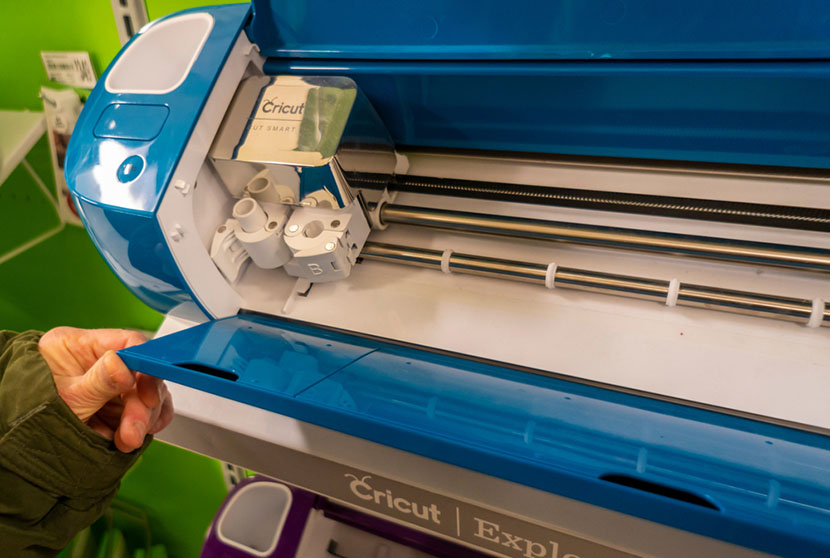 Source: rblfmr/Shutterstock.com
If you don't already have a Cricut and plan to buy one specifically for making shirts, be mindful when selecting a model. Sure, you can make vinyl shirt decals using any current model, but there is one option that is better than all the others. If you're serious about making shirts, you'll need a machine that's dependable and offers a great deal of flexibility — especially if you're thinking about starting a business. In this case, the Cricut Maker 3 is the way to go. The Cricut Explore 3 is a solid option, too, if you're a more casual user and looking to save some cash. However, it doesn't offer nearly as much versatility as the Maker. 
2. Be Mindful of Materials
Not all vinyl is created equal. For starters, only certain types are made for use on shirts and other garments. For this project, you need heat transfer vinyl (HTV), not regular vinyl. In addition, there are several brands and vinyl types from which to choose. Cricut brand vinyl is a popular option, but it certainly is not the only one. Many crafters and business owners alike prefer Siser EasyWeed Heat Transfer Vinyl because it is durable, affordable and easy to work with. You may need to do some experimenting to determine what type of vinyl works best for you. 
3. Invest in a Heat Press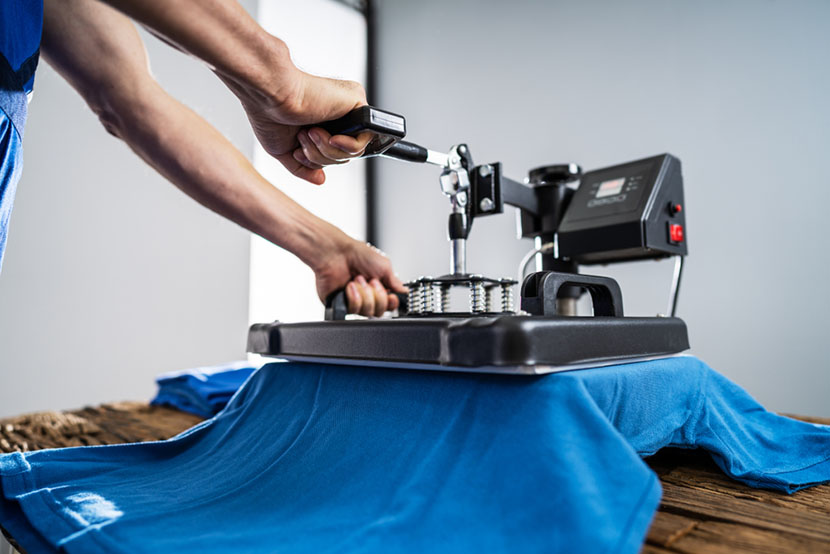 Source: Andrey_Popov/Shutterstock.com
You might be thinking that you don't need to invest in a heat press if you already have an iron lying around. That's not necessarily true, though. While you technically can use a regular household iron to apply HTV, it's not as easy as you would assume. It's nearly impossible to achieve consistent pressure with an iron. Plus, most irons don't allow you to set a specific temperature. With a heat press, you set the pressure, temperature and time according to the HTV's instructions. Having a heat press makes the process easier and much more consistent. Try making your first shirt using an iron and you'll quickly understand why most experienced shirt makers recommend investing in a heat press!  
4. Understand Design Sizes
Adding designs to wholesale hoodies and tees isn't as simple as cutting it out and sticking it on with your iron or heat press. If you want it to look right, you need to be mindful of the design's size. You also need to consider the positioning. Don't just eyeball the design and estimate where it should go. Get out your tape measure to create an appropriately sized design and ensure proper placement. 
5. Be Patient
If you are new to the world of making shirts with a Cricut, don't expect to dive right in and start a profitable business. Be patient as you learn, and don't be afraid to make mistakes. Consider stocking up on wholesale tees, too, so you have extras to practice on. Making shirts with Cricut is a relatively easy project, but it's still not something that anyone can master the first time they take their machine out of the box. 
Shop White T-Shirts at The Adair Group
Conclusion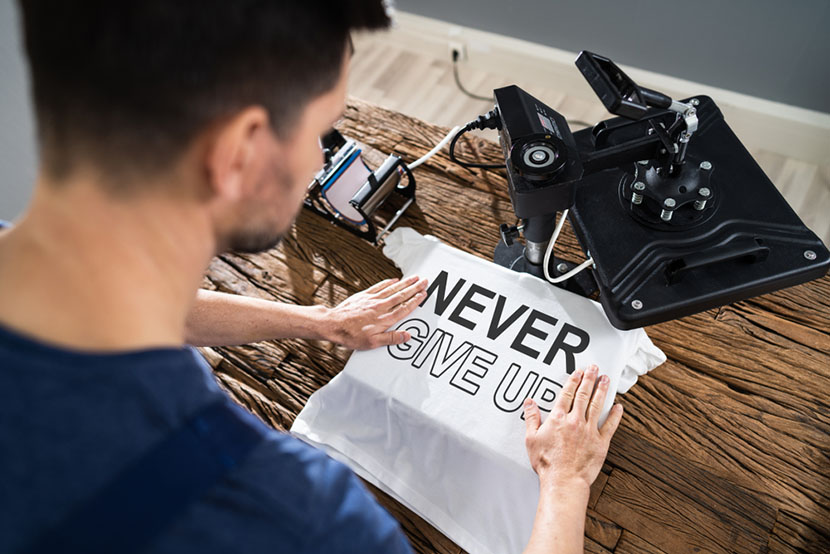 Source: Andrey_Popov/Shutterstock.com
Cricut machines have made it possible for even casual crafters to create custom garments without a major financial investment. Whether you're designing for yourself or someone else, the tips above will help you as you learn how to use one of these cutters to make shirts and more. Get started today and you'll be well on your way to learning the skills to become a pro!