Know Your Colors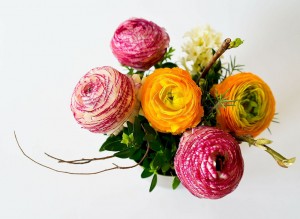 What you decide to wear says a lot about your personality and mood. From the colors to the style, cut, and fabrics used, your wardrobe is a message you send to the world that you have the ability to choose. While some pay close attention to how they dress their bodies every single day, others don't care about their clothing options. However, even if you don't want to spend a lot of time every morning planning outfits, it does pay to know the colors that look best with your individual features.
While nothing is wrong with dressing in classic colors like white and black, sometimes your wardrobe needs a little color! Once you understand the power different colors and shades have on your skin tone, hair, and eyes, you are sure to feel confident, whether in a t-shirt or gown. Luckily for you, since we know a thing or two about color, we wanted to give you an exclusive guide to what colors look great (and those that don't) on each skin tone.
Fair Skin Tones
A fair complexion refers to paler skin that likely burns easily in the sun and which may have freckles. The colors that look best on this skin tone literally bring color to your complexion and give skin a radiant look.
Colors you should reach for? Shades such as emerald, royal, and light blues look great on lighter skin tones. The neutral shades that complement pale skin are hues such as classic tan, navy, dark brown, charcoal gray, and olive green.
For fair complexions, you should avoid colors that will wash you out, such as pastel shades or hues that are too bright. It is also worth noting that if you have a ruddier tone, reds will only bring your rosy cheeks out more. Instead, try for bold colors like crimson.
Medium to Olive Skin Tone
Those with an olive or medium skin tone are likely to tan easily in the sun, and have a warmer complexion and darker hair. Although individuals with warmer complexions can easily get away with wearing most colors (lucky them), there are certain shades that give medium skin a glowing effect.
Bright colors and neon are hard to pull off with other skin tones, but actually look great on an olive complexion. Pastels such as mint green, buttery yellow, and blush tones complement medium skin tones, as they prove to be a lovely contrast.
What is important to remember to avoid if you have a medium skin tone, is choosing colors that blend in with your skin tone. You should probably avoid hues such as mustard, live green, and mocha brown. However, those with this complexion have an easier time pulling off all white or all pastel looks.
Dark Skin Tones
Those with a dark complexion want to go with hues that will pop against your skin, warm your complexion, and flatter your tone overall. Royal purples, cobalt blue, plum, jade green, and eggplant all look gorgeous on darker skin. Along with bright and bold hues, darker complexions can easily pull off pastels such as light yellows and soft pinks without running the risk of looking washed out. Reds and oranges also look awesome.
It's important to note that those with darker completion should avoid colors like black and brown, and cooler shades such as gray and silver. Cooler colors tend to bring out gray undertones in dark skin and could even make skin look yellow; i.e., sickly.
Eyes that Dazzle
Bright eyes are easy when you slip on a shirt in the perfect color.  The key is to select a color that either enhance or contrast with the color of your iris. Don't know what those shades are? Look below for your go-to colors for stunning stares.
If you have blue eyes, the colors that look best are all shades of pink, deep blue, light green, and classic neutrals such as gray or taupe.
Deep green colors make green eyes look gorgeous. Other colors that cause emerald eyes to pop are coral, pale yellow, and purple.
Dark neutral shades such as charcoal, orange, burgundy, and lavender are great choices to wear when you want to make hazel eyes pop.
For stunning brown eyes, wear gold, rich-blue shades, soft pinks, and khaki green colors.