Is T-Shirt Printing Profitable? What You Need to Know About T-Shirt Printing in 2022
If you have been thinking about starting a business, the thought of launching your own t-shirt company has probably, at the very least, crossed your mind. And there are plenty of good reasons for that. T-shirts are absolutely everywhere. Everyone has at least a few of them tucked in a drawer or hanging in a closet and wears them regularly. Whether it's to work, to the gym, or even just to bed, just about everyone wears these humble garments somewhere. And since they are so common, the demand is definitely there. 
So, is t-shirt printing profitable? Absolutely!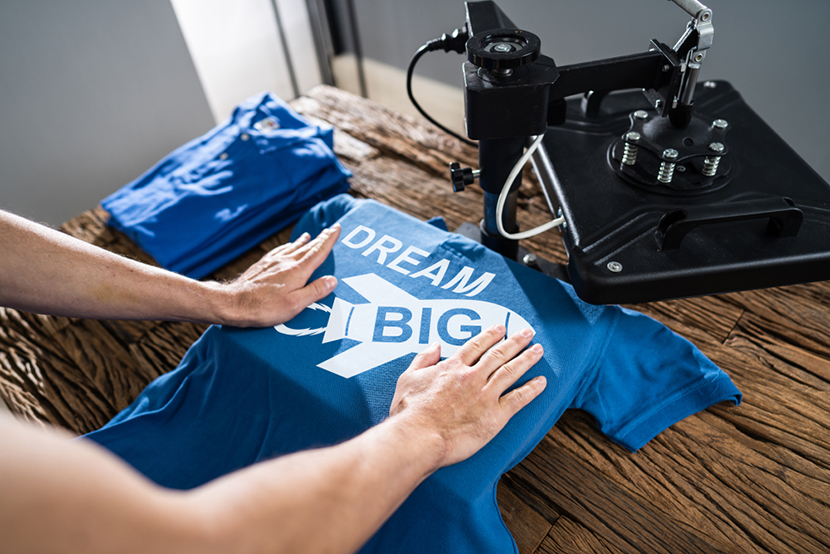 Source: Andrey_Popov/Shutterstock.com
T-shirts have been wardrobe staples for decades, and there has never been a better time to start your own shirt customization business. With some bulk wholesale t-shirts, a bit of creativity, and a strong business sense, you can build a business that helps you meet your financial goals. Read on to discover why t-shirt printing is profitable and an excellent business opportunity. 
Shop The Adair Group for the Bulk Wholesale T-Shirts Your Business Needs!
Custom T-Shirt Printing Is a Growing Industry
Over the last several years, the demand for shirts emblazoned with logos, slogans, and other imagery has increased significantly. In addition to consumers shopping for tees to show off their personalities and interests, companies use custom t-shirts in branding campaigns. And organizations distribute custom tees to spread messages, support causes, and more. 
As of 2020, the custom t-shirt industry was valued at a whopping $3.64 billion, according to Grand View Research. And experts predict a compound annual growth rate of 9.7% through 2028. To put it simply, there is a lot of money in the garment customization biz. 
Selling Custom Tees Is a Great Way to Earn Extra Money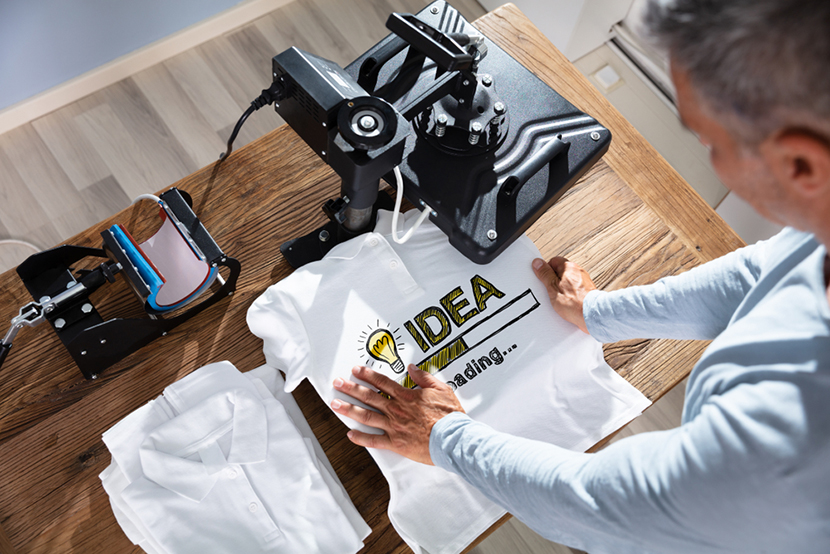 Source: Andrey_Popov/Shutterstock.com
The COVID-19 pandemic has had a devastating impact on the global economy. While things are slowly returning to a "new normal," many folks are struggling to make ends meet financially. Even those who have decent jobs are having a hard time keeping up with inflation and ever-increasing prices in stores. 
Starting a t-shirt business could be an excellent way to bring in some extra money. Before you dip deeper into your savings or think about taking out a loan, consider diversifying your income by starting a business. You can start a t-shirt business with minimal out-of-pocket cost (more on that in the next section) and turn a profit even if you already have a full-time job. 
Starting a T-Shirt Busines Is a Low-Cost, Low-Risk Opportunity
While you can easily go thousands of dollars into debt when starting a business, doing so is not a necessary component of starting a t-shirt company. Whether you need to stock up on white t-shirts for tie dye or a rainbow of plain tees for other customization techniques, you can get great deals by buying in bulk. And when you choose wholesalers like The Adair Group, you can get great bulk discounts without needing to buy hundreds of garments at a time. 
If you start small, screen printing is a cost-effective shirt customization solution. Heat transfer vinyl is another affordable option, and sublimation is becoming increasingly accessible to the average person. 
Our Tie Dye Shirts Are Great for Customizing
You Don't Need Exceptional Skills to Get Started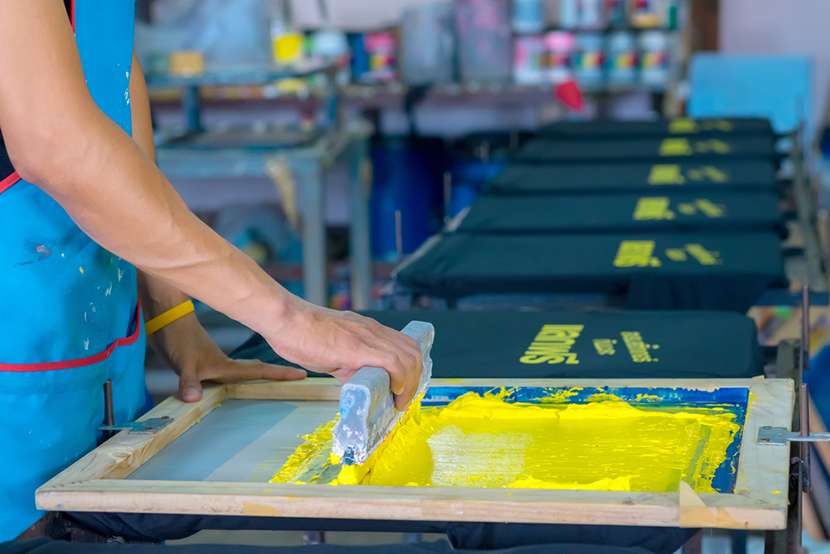 Source: KOKTARO/Shutterstock.com
You can be a successful t-shirt maker owner even if you don't have any art or design skills. All you really need is an idea and a way to get it out of your head and onto a t-shirt. And if you offer services like adding company logos to shirts or making sports tees for local schools, you may not even need to come up with the ideas on your own. 
With free and easy-to-use tools like Canva, you can create designs in minutes — even if you have never taken a design class. Then, it's just a matter of printing it, sending it to your vinyl cutter, or taking it from your screen to a shirt in whatever way you choose. 
Conclusion
If you have ever thought about launching a t-shirt company, 2022 is a great time to do it. The custom t-shirt industry is expected to continue its growth over the next several years. With more and more people starting businesses each day, you definitely do not want to wait. And once you've found success with custom t-shirts, you can even expand your offerings to include bulk sweatshirts featuring your designs. With garment customization, the possibilities are endless!