How to Print Designs on Shirts, Hoodies and More
Whether you're trying to promote a business or make the perfect gift for your BFF, there is always a great reason to print your own custom t-shirt. Sure, you could go online, place an order and have your shirt printed by another company, but where's the fun in that? Once you learn how to print designs on shirts yourself, you can save yourself a bundle of cash and create your own custom tees, hoodies and more without waiting for another company to deliver the finished product. Ready to get started? Keep reading to learn how to print designs on shirts, bulk hoodies and more!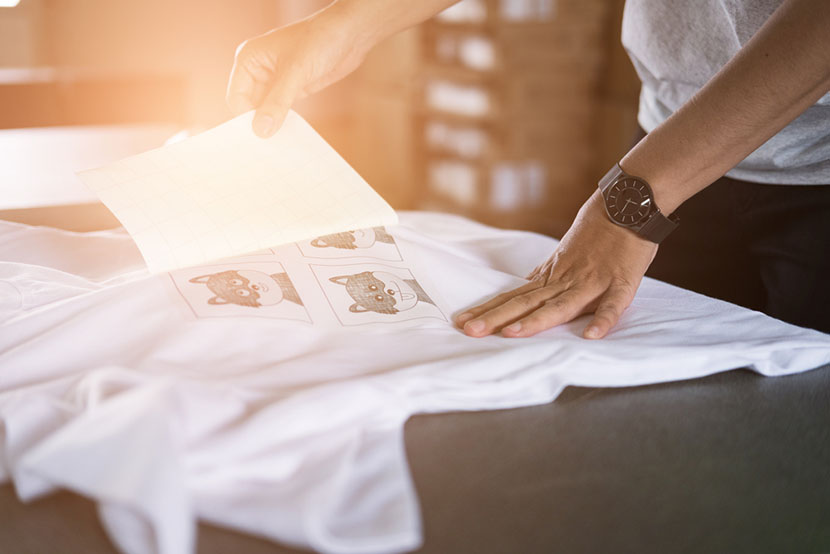 Source: 88studio/Shutterstock.com
Choose a Design
An awesome custom garment starts with an amazing design. This could be a piece of original artwork, a phrase, a photograph… Just about anything you can imagine can be transformed into a design for a shirt. 
Bulk Hoodies Are Easy to Print Your Design on, and They're Affordable, too!
When choosing or creating a design, be mindful of color, imagery and typography. Designing a shirt is something that requires careful consideration, so don't be afraid to ask for help if you need it. If you're curious about just how important design is, check out a study on the design of pop art applied to a t-shirt. 
Get a Great Garment
When it comes to customizing clothing, fabric matters. Buying cheap shirts in bulk is an excellent way to get plenty of garments to start with, but pay attention to the fabric content. Whether you're buying bulk hoodies or t-shirts, ones made from 100 percent cotton or cotton/polyester blends are generally your best bet. 
Be mindful of the color of the shirts you buy, too. While it's possible to print on shirts of any color, dark designs look best on light-colored shirts, and light designs look best on dark-colored shirts. Keep this in mind when shopping. 
Decide on a Printing Method
There are several different ways to customize shirts. When it comes to printing a t-shirt or hoodie, differences in material costs, final appearance and production time should all be taken into consideration. Here are a few of the most popular garment printing methods: 
Screen Printing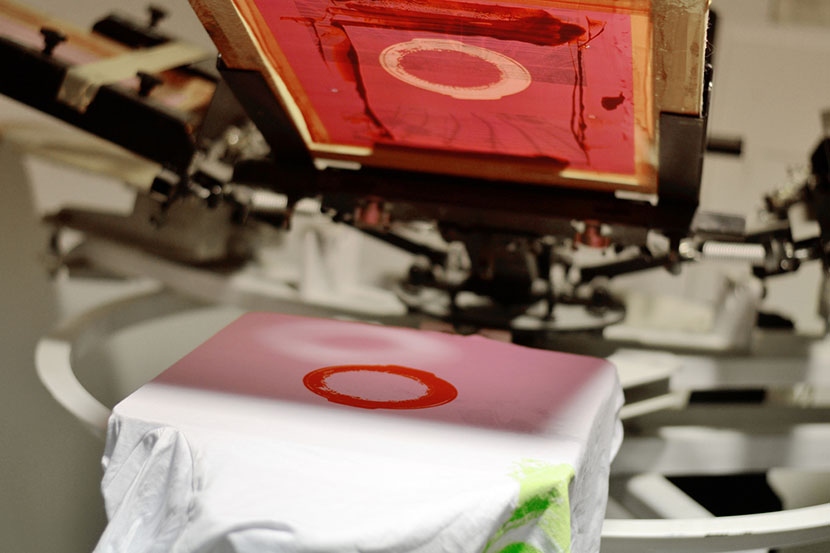 Source: Aldo Russo/Shutterstock.com
Screen printing can be done either by hand or with the help of a machine. The process is reliable and affordable, especially when you need to add the same design to multiple garments. Once you've learned the basics, screen printing is simple and can easily be done at home. The downside, though, is it can get expensive if you are creating different designs. 
Check Out Our Cheap Shirts in Bulk and Save!
Vinyl Graphics
If you have access to a vinyl cutter, customizing shirts using vinyl graphics is an easy and affordable alternative to screen printing. With this method, you create your design digitally and then send it to your cutter. Once the design is cut out, you apply it to the shirt using heat. Vinyl comes in nearly every color imaginable, and there are also products that contain glitter or flocking. If you're looking for versatility and the ability to create fun, textured designs, consider vinyl. 
Inkjet Iron-On Transfer Paper
With inkjet iron-on transfer paper, you can create custom shirts without any fancy equipment. All you need is a regular inkjet printer. This type of paper is available for both dark- and light-colored shirts, and it can be used to add photos, text and graphics to garments. All you need to do is print your design on the special paper, cut out the design and apply it to the garment using a household iron. 
Direct-to-Garment Printing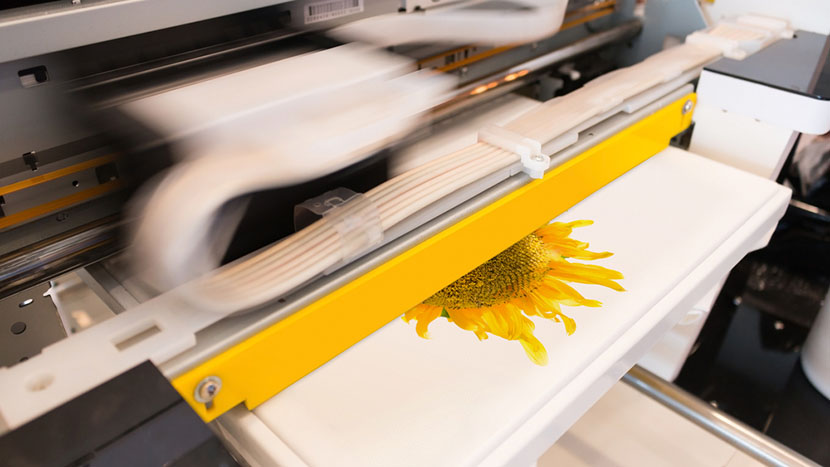 Source: Lunatictm/Shutterstock.com
Direct-to-garment (DTG) printing is a relative newcomer to the world of garment customization. It works much like printing on paper using an inkjet printer, only instead of spraying the ink onto paper, a DTG printer sprays it on fabric. This method allows for designs with multiple colors and intricate details, but the equipment is pricey. 
Conclusion
Now that you have your design, garment and printing method figured out, you're ready to dive into the process of making your shirts. Take some time to research your chosen print method and gather up all of the required supplies. Once you have everything you need, start printing! 
Learning how to print designs on apparel allows you to customize shirts for businesses, teams, organizations and more. You can create custom garments to give as gifts, or you could even start your own business. Once you've found a method that works for you, you will have gained a valuable skill you are sure to find plenty of opportunities to use. While you're at it, be sure to learn how to wash hoodies, too, to ensure your creations withstand the test of time.