How to Outfit Your Team in Branded Apparel Inexpensively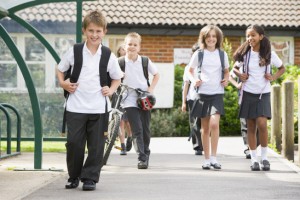 Outfitting your organization with special apparel for an event has never been easier than it is right now. Bulk wholesale apparel orders, along with low-cost custom printing, will get you the clothes you need. When you purchase in bulk, you're assured of the best everyday prices. You will also get identical, high-quality clothing that promotes your brand perfectly.
If you're looking for inexpensive uniforms, ordering apparel in bulk is definitely a great way to get them. Printing is cheap, and so are the high-quality apparel items you purchase in large quantities. Whether you plan on using these uniforms for everyday use or they are part of a collection for a specific event does not matter. These clothes are made by leading manufacturers who are known for making excellent, long-lasting apparel items.
Securing a great apparel vendor is helpful for any organization that holds several special events a year. Having your own branded apparel makes your team look very professional, which improves your corporate image.
Uniforms Are Brandable and They Improve Sales
There are good reasons for your team to wear uniforms. Clients of companies love uniforms because it means they can easily identify who works for the company! These days, smart businesses go one step further and use their uniforms to brand their company in the minds of prospects.
The value of a brand is almost limitless, especially when it conjures up images of trustworthiness in people's minds. Branding through apparel is a technique that has long been used by the world's most successful corporations. They know that if their customers are thinking about them, their sales stay strong. Branded apparel items provide you with many opportunities to put your company in a positive light.
Partner with an Excellent Supplier of Apparel
Once you've located an excellent wholesale source of branded apparel items, you're in a position to outfit your team as needed. There are many excellent reasons that you would have to not want to overpay for uniforms. Apparel is always subject to common threats like staining and tearing.
When you purchase lower-cost clothing items, you can outfit your whole team and still have funds left over for the next office party.
Wholesale apparel choices are no longer as limited as they once were. You have a solid selection of hot items to choose from, including scrubs, hats, polo shirts, scrubs, t-shirts, and sweatshirts. You will have no problem finding appropriate apparel for every season and taste. Let's face facts: Makers like Gildan, Fruit of the Loom, Hanes, and Jerzees create excellent apparel that anyone would be proud to wear. Your team is going to love their new apparel.
Wholesale vendors like The Adair Group make ordering in bulk very easy to do. Bulk order requirements are not as high as you might imagine, so it's worth checking with an account representative before you place your next clothing order.
You should also be aware that irregular items and closeout merchandise institute another way to save money. When a supplier is motivated to move vendor merchandise, they're willing to cut the price. That's an option that's always worth checking out.
Discover a Better Way to Outfit Your Staff
When you discover just how inexpensive most wholesale apparel items are, you'll probably change your approach to uniform and event shopping. There's no good reason to invest a lot of money in expensive uniforms when there are more affordable options available. Wear and tear from workers will mean that you may have replace the clothes relatively often. That's a great reason to select a more reasonably priced wholesale vendor.
Any money you save on uniforms and apparel can be better spent elsewhere in your organization. Your employees are going to look their best because the wholesales clothes available to you are extremely stylish. Lost cost doesn't mean you have to sacrifice for quality; it just means you're smart about saving money!
Special events are also a great way to make extra money on wholesale apparel. Since the pricing you receive from a wholesale apparel supplier is so competitive, selling some of the clothes at a markup is always an option. Organizations like churches and teams have long used this method to bring in extra revenue, and now savvy businesses in other sectors are joining in on the act.
Stylish branded apparel is always worth good money on the open market. Solidify your cash flow position today by partnering with an outstanding apparel supplier. You'll be extremely glad you did.