How to Market Your T-Shirts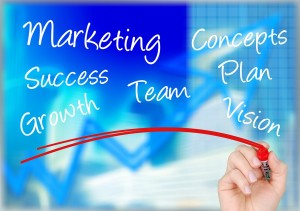 The fact is that the t-shirt business is huge. It is reported that branded or decorated apparel brings in $40 billion dollars a year. To put that into perspective for you, the music industry rakes in about $31 billion. If you are a creative person, who has a passion for design, being a t-shirt designer can be a great way to make some extra money, or from which to make a career.
Out of all the different creative industries, as stated, the t-shirt industry is one of the most profitable, and it is growing rapidly. In 2010, over 2 billion t-shirts were sold worldwide. Compare that to 1 billion in 2006 and 500 million in 1985, and it is easy to see how much the industry is growing. People love t-shirts. Even though they haven't always been this popular, today they are a fashion staple in almost every person's closet. 62% of American claim to have more than 10 t-shirts in their wardrobe.
If you have a basic understanding of design, then you are ready to be a t-shirt designer. Having the ability to design brings you half way there. If you don't understand design enough, don't fret. There are tons of tutorials online that you can access for free that can teach you what you need to know to get you started.
Unfortunately, though, design is the easy and fun part. Having a blank screen in front of you provides you a blank canvas for you to fill with whatever you want. Your creativity can run wild, and you can explore whatever unchartered world you would like.
It gets a little harder when you start trying to sell your shirts. It can be extremely hard to break out from the competition. The t-shirt industry is known to be extremely competitive, but that doesn't mean that you can't make it. With so many people trying to sell their designs, you have to put some thought into how you are going to stand out from the masses. So, how do you do it? Ultimately, that's up to you and what you think will work for your business, but there are two ways that tend to work pretty well.
The first is to create an awesomely designed t-shirt, but you probably already have that in your wheelhouse. The second, which might be a bit harder without some thought and research, is an awesome marketing plan. Unless you can get your brand and designs out there, how do you expect people to buy them?
The first part of your marketing plan should be to turn them into a promotional product. Create a few awesome t-shirts and give them out to your friends and family for them to wear out and about. Then you do the same. Wear the shirt out in public as many times as you can. Think about all the places that you go during the week. Then multiple that by your friends and family. You never know who you are going to see while you are wearing one of your shirts. The guy standing next to you in the grocery store might love your shirt and buy one. And then, when he wears it to the grocery store, who knows who he will stand by?
Wearing the shirt yourself and giving it out to friends and family is a great way to get your brand and product out there. The more people who wear your shirt in public, the more walking billboards you have going around, and the bigger the audience that you can reach. Also, a walking and talking billboard is going to be a lot more beneficial and inexpensive than an actual billboard on the side of the road.
Another great way to market your business is by building your brand on social media. It has never been easier to market a company than it is today with the internet and social media. Technology has changed the way that we connect with others, and the way we perceive companies and retail. Sign up to be on several different social media platforms, and then start building your brand.
Not everything that you tweet has to be about your t-shirts, but make sure that it reflects the brand that you are trying to convey. Also, make sure that you are doing more than just tweeting or updating a few times a day or week. Interact and engage with your audience. The more you do this, the better they will think of you. Building your brand on social media is a great way to directly reach and talk to your audience, and it is invaluable to building a small company.