How to Choose the Best Hoodies and Sweatshirts to Custom Print
Even if you are not a huge fan of colder weather, there is one great thing about this time of year: Hoodie season! When the temperatures drop, trading in your tees and tanks for hooded sweatshirts is one of the best ways to stay warm (and stylish!) throughout the cooler months. People love their hoodies and sweatshirts, and if you are in the garment customization business, they should be integral components of your fall and winter collections. 
We Have Wholesale Hoodies Your Customers Will Love!
Before you get started, though, you need to make sure you're using the right wholesale hoodies and crewneck sweatshirts. With endless options to choose from, deciding what to use can be tricky. Fortunately, we're here to help! Read on to learn how to select the best hoodies and sweatshirts to custom print.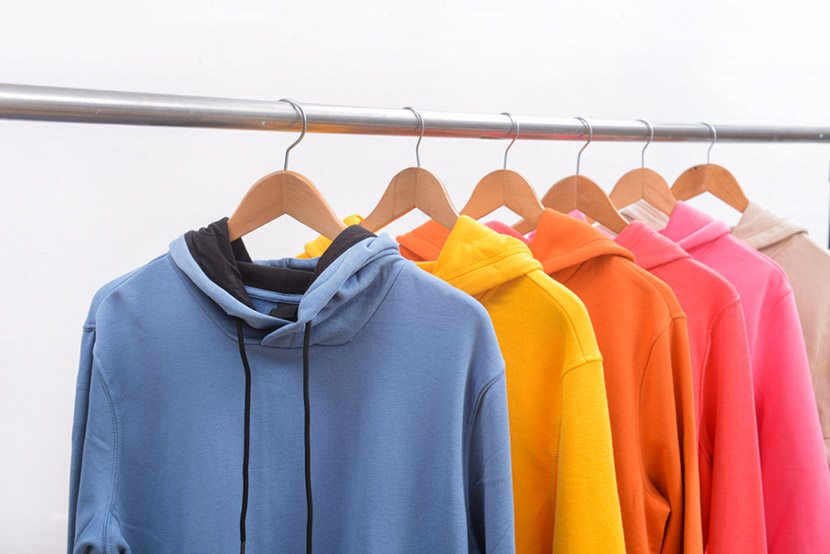 Source: inchic/Shutterstock.com
Style
When shopping for sweatshirts, you have two primary options to choose between: Hooded and crewneck. Hooded sweatshirts are available in pullover and full-zip styles, and just about everyone has a few of them in their closets. Pullovers are your best bet if you plan on adding a design to the front, but both styles work well for designs with back designs. 
Crewneck sweatshirts have seen tremendous popularity growth in the last couple of years. While they haven't quite reached the same level as hoodies, they have become wardrobe must-haves. To keep your customers happy, we recommend offering both hooded and crewneck sweatshirts. 
Fabric
Just like wholesale t-shirts, sweatshirts are made from several different materials. Apparel made from 100% cotton is always a popular choice because it's soft and cozy. And polyester is great when you're looking for moisture-wicking performance. When it comes to garment customization, though, cotton/polyester blends are perfect. 
When you use cotton/poly blends, you get to enjoy the benefits of both materials. These hoodies offer the comfort of cotton that customers love, plus a smooth surface ideal for customization. 
Weight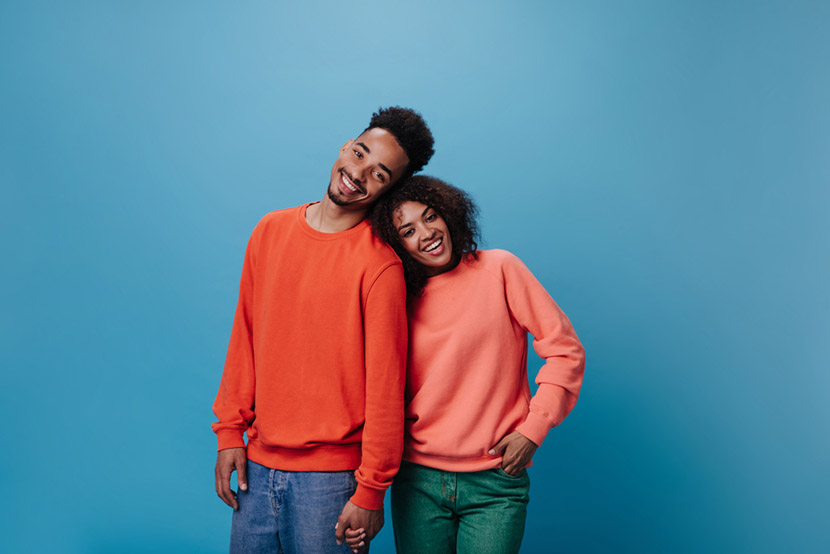 Source: Look Studio/Shutterstock.com
Sweats come in various weights. If you are trying to keep your customers toasty and warm, heavyweight hoodies are the way to go. When you're trying to create garments that are perfect for those days that are a little chilly but not freezing cold, though, light to mid-weight fabrics are a better choice. 
Offering sweatshirts in multiple weights is an excellent way to meet your customers' needs, but doing so can be expensive — especially for new or small businesses. If your budget doesn't have room for multiple weights, we recommend sticking with mid-weight hoodies and sweatshirts. 
Brand
There are lots of brands that manufacture hoodies. There's Gildan, Dodger, Alstyle, and Jerzees, just to name a few. When you buy bulk sweatshirts from a trusted wholesaler — like The Adair Group — you don't have to worry about receiving sub-par products from unreputable brands. You can rest assured that, no matter what brand(s) you choose, you'll be getting high-quality apparel to customize and resell to your customers. For this reason, choosing a brand primarily comes down to personal preference when you order from a trustworthy wholesaler. 
If shopping elsewhere, look for established brands that stand behind their products. Visit various manufacturers' websites to learn about their commitment to important issues like sustainability, eco-friendliness, and human rights. In doing so, you'll be able to weed out the not-so-good brands and choose apparel that comes from reputable companies. 
Customization Method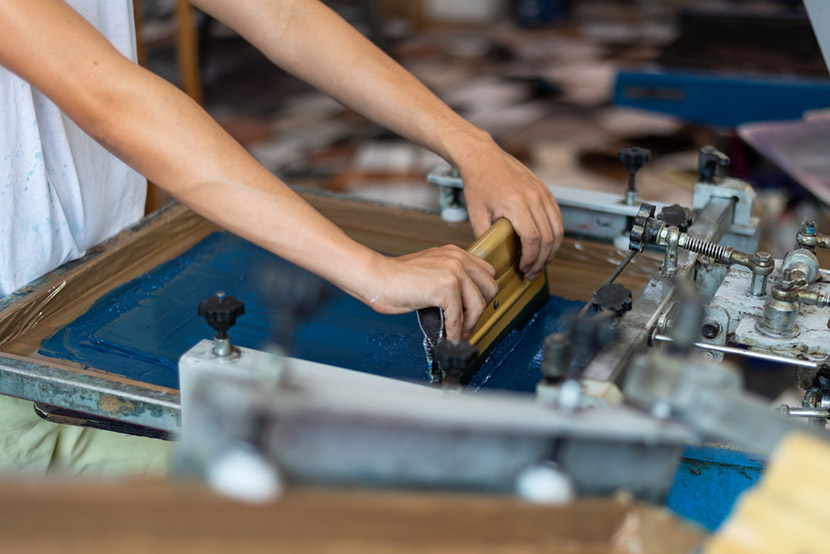 Source: Prpos/Shutterstock.com
Some fabrics are better for specific customization methods than others. Screen printing is versatile and works on just about any type of fabric. But if you're thinking about sublimation printing, you will need blank apparel made from 100% polyester. 100% cotton yields the best results for direct-to-garment printing and heat transfer. Understanding what materials work best with your chosen customization method is crucial in selecting the right products for your business. 
Conclusion
Shop Wholesale T-Shirts and Hoodies from The Adair Group
Finding the perfect hoodies and sweatshirts for custom printing requires knowledge and forethought. In addition to choosing products that will work well for your intended application, you need to be mindful of what styles, brands, and fabrics your potential customers love. Spend some time researching current trends to get a better feel for what today's consumers are looking for. 
Here at The Adair Group, we have stylish sweats your customers will love. Whether you're shopping for hoodies or crewneck sweatshirts, browse our collection today to find products that are perfect for customization. We have lots of great wholesale t-shirts from leading brands, too!