How to Choose High-Quality T-Shirts for Screen Printing
Whether you are starting a business selling t-shirts emblazoned with your own artwork or you plan on making custom shirts for teams, organizations, etc., choosing the right supplies is important. When it comes to choosing t-shirts for screen printing, you want ones that are of decent quality and will be desirable to your customers. You also want ones that will work well with the ink used during the screen printing process.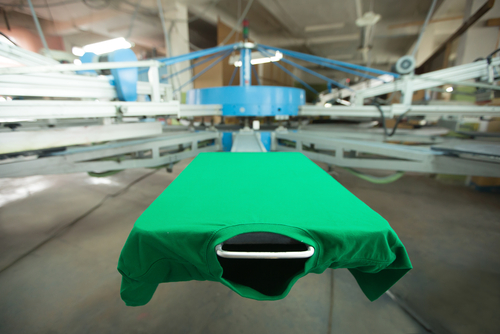 The bulk t-shirts you invest in can have a huge impact on the overall success of your business. Keep reading to learn more about how to choose high-quality t-shirts for screen printing.
Start with the Right Fabric
T-shirts can be made from several different types of fabric. When you are shopping for ones to use for screen printing, you need to buy ones that will absorb the ink well. Shirts made from cotton tends to work best. It soaks up the ink well, so it's possible to get a vibrant, detailed print. If you want your shirts to last, ringspun cotton is a great option. Ringspun cotton costs more than regular cotton, but it is more durable and feels amazing against the skin.
Shirts made from cotton/poly blends and polyester are sometimes used for screen printing, but they can be a bit more difficult to work with. Synthetic fibers don't absorb the ink as well as natural cotton fibers, so ink migration can be a real problem.
To learn more about the various fabrics t-shirts can be made from, check out our guide to t-shirt fabric. This guide will help you better determine which shirts are best suited to your specific needs.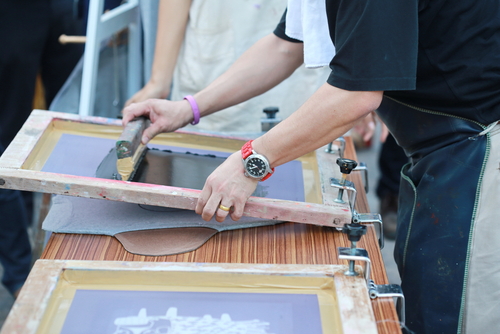 Consider Fit and Style
Once you've chosen a fabric that will work well with the screen printing process, you need to be mindful of the fit and style of the shirts you ultimately buy. After all, the garments you create won't sell if they are not stylish or if they don't fit your customers well.
Consider stocking up on shirts for men and women in several different sizes, styles and fits. Unisex shirts are a solid investment, too, as they are more form-fitting than the average man's shirt but not as fitted as a woman's. When buying bulk t-shirts, stick mostly to timeless styles, like crewnecks and V-necks. It doesn't hurt to purchase some of the styles that are currently on-trend, but focusing mostly on timeless pieces ensures that you won't end up with a bunch of garments that you are unable to sell.
Choose Trusted Brands
When you're trying to find affordable t-shirts to use in your business, you may be tempted to buy the cheapest ones you come across. Sometimes, that works out. In most cases, though, you get what you pay for. If you are buying dirt cheap shirts from an unknown brand, you could end up with low-quality apparel that is virtually unsellable.
To be sure that you are getting the best blank t-shirts for screen printing, stick with trusted name brands. Believe it or not, when you buy from a wholesaler, you can get great deals on trusted brands like Anvil, Hanes, Fruit of the Loom and more. When you choose such well-known brands, you can rest assured knowing that you are investing in high-quality products. And when your customer sees that you are selling garments from those brands, they will feel more confident when purchasing your merchandise.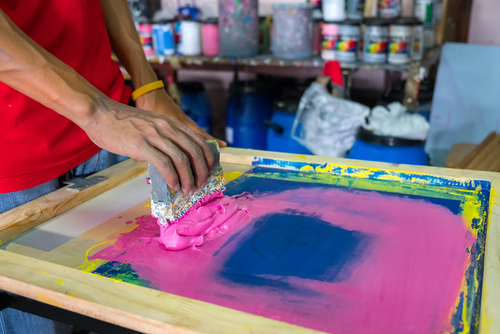 Do Test Prints
Once you think you have decided what shirts to use in your business, request samples and do test prints. Many wholesalers will let you buy in smaller quantities at first to ensure that the shirts you buy will work for your intended purpose.
Run test prints to see how the shirts you chose react to your ink, press and curing process. It's smart to wear your test shirts a few times, too, and run them through the washer and dryer. This is the only way to find out how well they will hold up to normal wear and tear.
Conclusion
When you screen print shirts for a living, you need to invest in high-quality shirts that will accept the ink well. You also need to make sure that you have products that your customers will love and will be able to enjoy for a long time. Sticking with well-known name brands and choosing time-tested styles, fabrics and colors is a good way to ensure success in your screen printing business.