How to Bleach Tie Dye a Sweatshirt and Sell for Profit
Whether you are thinking about starting a business or just looking for ways to earn a bit of extra cash, customizing sweatshirts and hoodies is always a solid option. When you buy hoodies in bulk, your imagination is truly the only limitation. Hoodies and crewneck sweatshirts can be screen printed, embroidered, or even customized with iron-on vinyl transfers or fabric paint. If you are looking for a way to make completely one-of-a-kind garments, though, you can never go wrong with tie dye.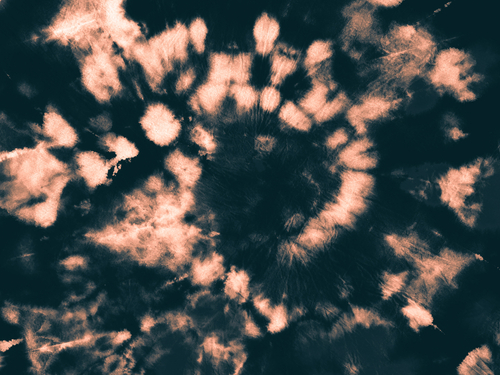 Source: be-bright/Shutterstock.com
While you could pick up a tie-dye kit and use it to customize wholesale crewnecks all day long, why not take the uniqueness factor to the next level by reverse tie dyeing the shirts using bleach instead? Much like the art of designing fabric patterns by tie-dyeing with natural dyes, tie dyeing garments with bleach allows you to create incredible one-of-a-kind designs using supplies you likely already have at home. And since shirts dyed with bleach are more unique than their colorful counterparts, they tend to be exceptional sellers. Keep reading to learn how to bleach tie dye a sweatshirt and sell for profit! 
Learn How to Tie Dye Stripes With Our Guide
Gather Your Supplies
The supplies needed for this project are simple, and you probably already have most of them at home. You'll need shirts, of course. Wholesale blank sweatshirts in dark colors are a great option for this project because they are affordable and leave plenty of room for profit. You'll also need bleach, rubber bands, and a 16-oz plastic squeeze bottle. 
Fill the bottle with about three parts water and one part bleach. Then, with your fingertip over the opening, shake the bottle gently to mix. 
Prepare the Shirt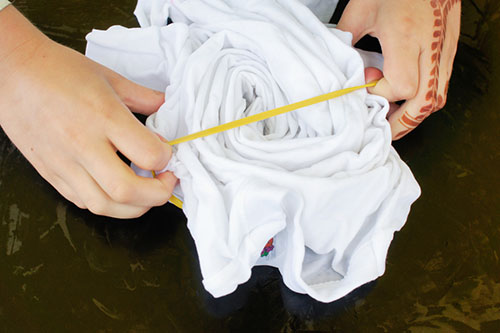 Source: Tom Gowanlock/Shutterstock.com
Lay the sweatshirt out on a flat surface, then scrunch, twist, and/or fold to get it ready for the bleach. You can learn how to tie dye stripes or check out other techniques to achieve certain patterns. If you're going for a random look, though, all you need to do is scrunch the shirt up and secure it with rubber bands. You will want to use roughly 6 to 10 rubber bands to hold the fabric in place. 
Order Wholesale Blank Sweatshirts to Start Bleach Tie Dying Today!
Apply Bleach
Take your shirt outside and place it on the grass. Do not place it on concrete, asphalt, etc.! Using the squirt bottle, apply a generous amount of bleach to random spots on the shirt. When you have finished applying bleach to one side, carefully flip the shirt over and bleach the other side. 
Wait 10-15 minutes or until you can see the bleaching is reaching the desired level. Carefully unwrap the rubber bands, lay the shirt out flat, and inspect. If you are happy with how the shirt looks, move on to the next step. If not, feel free to apply a few extra squirts of bleach where desired. Wait an additional 10-15 minutes after adding more bleach. 
Wash
Place the sweatshirt in the washing machine without any other garments, and wash it using regular detergent and cold water. Dry on low heat or hang to dry if you are concerned the sweatshirt may shrink. 
Sell Online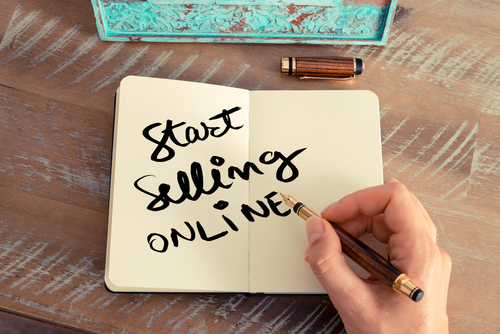 Source: Constantin Stanciu/Shutterstock.com
If you are looking to make money off your latest creation, selling online is the way to go. Selling customized garments online can be very lucrative and getting started is easier than you may think. Thanks to platforms like Shopify, it is possible for just about anyone to set up an online storefront in a matter of minutes. Even if you don't have much money to invest in your new business venture, setting up an online store is an affordable and effective means of sharing your creations with the world. 
You can also sell your products online by showcasing them on Instagram. While other social media platforms are good places to showcase your work, too, a lot of people are building successful businesses using their Instagram accounts. Instagram shopping allows customers to make purchases directly from your photos and videos. Since bleach tie-dyed shirts are so appealing, they are great products to sell on this highly visual platform. 
Conclusion
Whether you are hoping to make a few extra dollars each month or you're looking to build a full-time business, learning how to bleach tie dye a sweatshirt is a great place to start. Garment customization is a huge business, and consumers always love knowing they are buying something truly one of a kind. Once you have mastered this technique, you can apply it to other garments or even home textiles like blankets and sheets. The only limit is your creativity!