Heat Transfer vs. Screen Printing: What's the Difference?
Want to create a custom t-shirt or tote bag? Your two primary options are heat transfer and screen printing. They each have advantages and disadvantages. Whichever method you choose, a great place to start is with a white t-shirt from The Adair Group. Here's what you need to know to make the right choice for your situation.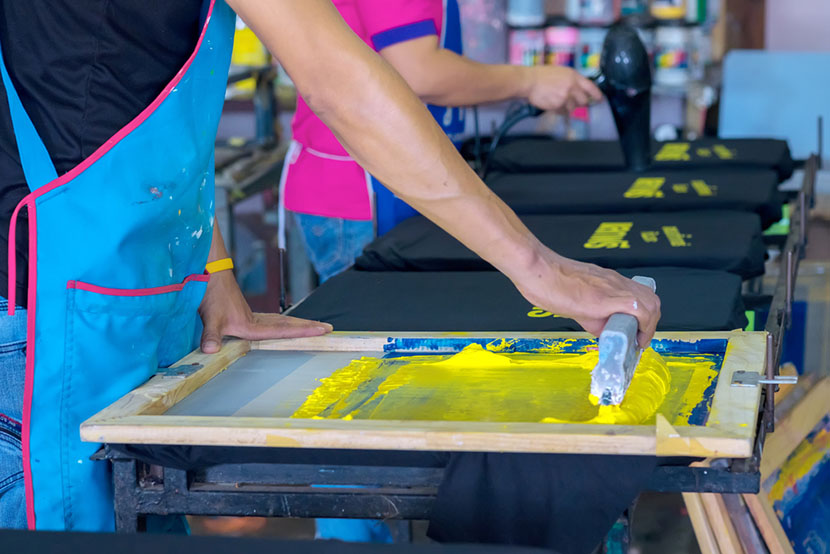 Source: KOKTARO/shutterstock.com
What Is Heat Transfer?
Heat-transfer printing goes by many names including thermal printing, thermal-transfer printing and thermal-wax transfer. This process transfers an image to an object, such as a t-shirt, using heat. The image is first printed onto special paper or vinyl. In some cases, the image is produced by layering wax dye on a shirt or other item.
You can easily create your custom t-shirt at home using this method. All you need is a regular printer and heat transfer paper. An iron provides the heat you need. For small projects, this is a cost-effective method. 
Heat transfer printing can also be used for large-scale projects, such as a business promotion. However, the heat transfer method is less economical for large projects.
Most people think of this as a technique to use for fabric items. But it can be used on wood, ceramics, plastic and more.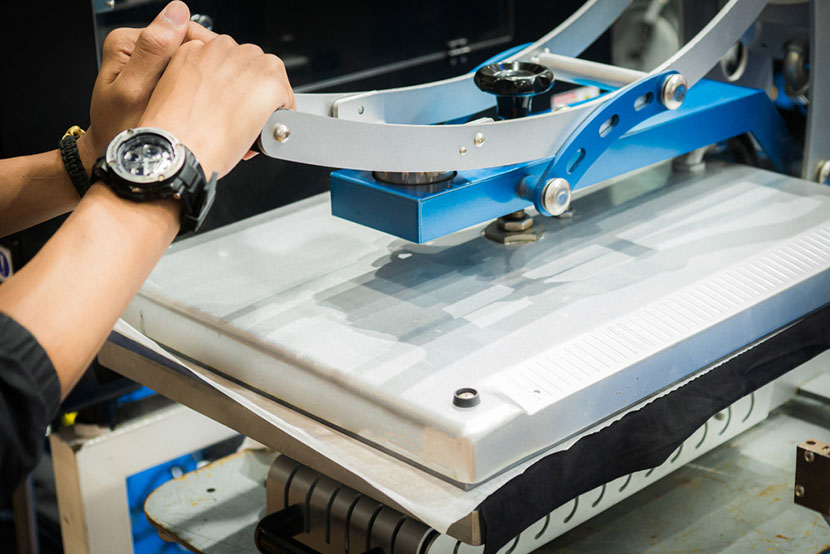 Source: socrates471/shutterstock.com
Check Out the 1-Dollar T-Shirts
What Is Screen Printing?
Screen printing uses a combination of ink transferred directly to the object and a stencil through which the ink passes to produce the design you want. The printing industry also refers to this as serigraph printing, silk screen printing and serigraphy. This printing method works on bags, t-shirts, glassware, backpacks, binders, flags, ceramics, signs and many other objects, including snowboards and skateboards. It costs less, too, unless you need small quantities.
This process requires a few steps, beginning with printing the design to transparent acetate film. The design is then cut out. The acetate film is placed on a mesh screen coated with a layer of light-reactive emulsion. To get the image you desire, you need to place your stencil down in reverse.
When exposed to light, the emulsion hardens, but the areas covered by the stencil will remain liquid. The liquid is then rinsed away, leaving you with a screen stencil. When printing a multi-colored design, a screen stencil must be created for each color.
This screen is laid over the fabric, and ink is poured onto the screen. The ink is spread evenly across the stencil using a squeegee. When creating multicolored designs, you must use extreme care to lay the screens in perfect alignment. This process works exceptionally well for commercial-size projects but is not cost-effective for small projects.
Pros and Cons
Heat transfer items can achieve highly detailed designs, so they look fantastic when first created. Unfortunately, they don't age as well as screen-printed ones. You can achieve fine details with silk screen printing, but it is a meticulous process. On the plus side, as long as high-quality ink is used, screen-printed items can look great for a long time. 
If you're in a hurry, heat transfer is the way to go. With design programs, you need little to no skill. Because screen printing requires many steps, it takes longer, so it may not be ideal if you have a tight deadline. 
Screen printing costs less per shirt for large batches of a single item. But the setup cost is higher. Heat transfer images cost much less if you're just printing a handful of items.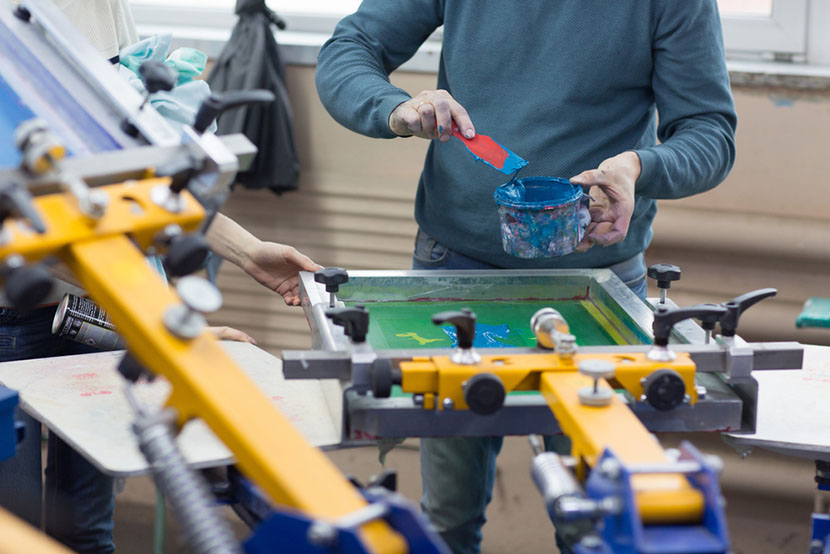 Source: Max4e Photo/shutterstock.com
Shop Our Wholesale Hoodies for High Quality at Low Prices
You Decide
Whether you need the sharp image and quick turnaround that heat transfer offers or you prefer the long-lasting quality of screen printing, a great place to start is with 1-dollar t-shirts and wholesale hoodies from The Adair Group.