Hats: The Perfect Accessory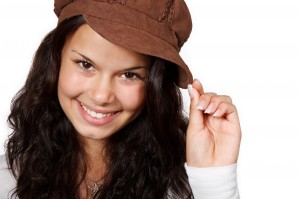 Take a minute to think of that one accessory that you always grab when you want to add something to your outfit. Perhaps it's a pair of sunglasses on a bright day or a classic timepiece. Maybe you'll wrap a scarf around your neck or carry a chic handbag. Whatever your go-to item is, chances are you didn't name a hat. And why not?
We think hats are totally underrated. Not only do they protect you against the elements –  shielding your face from harmful UV rays and adding an extra layer of warmth in the winter – but they are super cool. When someone wears a hat, people immediately take notice. You are much more likely to remember an interesting hat than a handbag or pair of shoes. Not only do hats add interest to any outfit and instantly become a statement piece, but both men and women alike can wear them comfortably.
So, if you're keeping score, not only do hats serve a purpose in certain types of weather, but they add individuality to your outfit, make a statement, and are versatile. After considering that, we think it's safe to say: hats make the perfect accessory. Think about it; can a pair of sunglasses do that much for you?
Styling Your Hat
If you have never been one to wear hats, there is no better time than the present to do so! The great thing about hats is the fact there are seemingly endless options available (yet another reason why they are the perfect accessory.)  So, no matter your age, gender, clothing style, or face shape, there is a hat out there to complement all these elements. We promise.
The only way to find that perfect hat is to jump right in and start trying your options on. Play around with different styles and looks. This is the time to experiment and try something you normally wouldn't. Who knows? You might surprise yourself and fall in love with an unexpected style, like a newsboy hat.
But, before you set out to find your new signature accessory, it might help to know some of the basics. Below is a cheat sheet of popular hat trends.
Easily the most one of the most popular styles of hats, baseball caps can be seen everywhere – on and off the field. Men, women, and children all look great in caps, and you are easily able to individualize your own, by choosing colors, patterns, logos, and sports teams. They exude a laid-back style, and most dudes have a couple in their closet already. So, ladies, take a page out of your man's handbook and throw on a cap for off-duty days. Plus, they make the best accessory for those bad hair days.
Beanies are another hat option for the casual crowd. Like baseball caps, a beanie is another hat that is hugely popular.  Virtually anyone can wear them, and they are simple enough they go with any outfit. The snug fit adds warmth so they are great for colder temperatures.
This American classic was originally designed to keep the sun out of cowboys' eyes, but anyone can pull them off. While they certainly do work great in shielding the sun's rays when working on the farm, lightweight and straw versions also look great beachside.
Buckets have had a roller coaster ride throughout the fashion history, but, since everything in the sartorial world does repeat itself, this hat is no exception. They're light, airy, and fun—the perfect hat for spring and summer. Pick one in a bright color or busy pattern for an added bonus points.
Although, when one thinks of berets, images of mimes probably follow, this statement hat is no longer reserved for cheesy tourists on the streets of Paris. Think of a beret as the parent to the beanie. The look is classic and sophisticated.  So, with  that being said, it should probably be worn with a nicer ensemble. Oh, and if you decide to try this chic hat out, do as the French do and cock it to the side.
A trending hat for ladies are those with wide brims that are made of soft felt – i.e. the floppy hat. They look great gingerly placed over long locks and add an Instagram-worthy touch to any girl's outfit.
The perfect complement to add to any dude's preppy style, this hat isn't just reserved for boaters. The hat is usually made of straw and structured with a flat brim and top. Any guy who chooses to wear this is sure to look dapper and sophisticated.