Four Reasons Gildan Shirts Are Perfect for Your Start-Up Screen Printing Business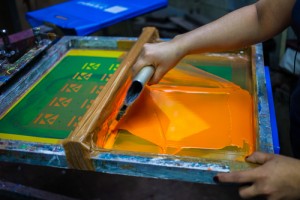 When starting a screen printing business, there are a lot of things that need to be taken into consideration. Running a profitable business is, of course, a top concern, so you need affordable t shirts you can easily turn a profit on. You also need high-quality shirts that your customers will actually want to pay for.
That's where Gildan comes in. Gildan shirts are of the highest quality, and there are budget-friendly options for men, women and kids. The brand is one of the leaders in the blank t shirt marketplace, and the Canadian company offers exceptional apparel products at prices that are lower than those of their Chinese competitors.
And those aren't the only reasons why Gildan shirts are perfect for your start-up screen printing business. Keep reading to find out more reasons why you should choose this industry leader for your blank shirt needs.
Variety
Some manufacturers only offer great wholesale pricing on shirts in basic colors like black, white and navy. Gildan, however, has options in just about every color of the rainbow. Their shirts are available for men, women and kids, and whether you are looking for basic boxy tees, long-sleeved tees or even stylish fitted tees for ladies — they have you covered.
At the Adair Group, we carry 100 percent cotton shirts from Gildan that are perfect for screen printing. Gildan Ultra Cotton shirts are preshrunk for a tailored look, and they are one of the most popular shirts for screen printing businesses.
Unbeatable Quality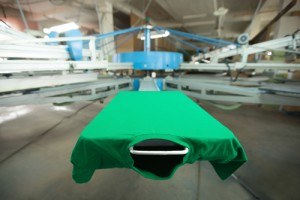 Gildan clothing is comfortable, durable and capable of standing up to multiple washes. The company has procedures and processes in place to ensure that every piece of apparel that comes off the production line offers the exceptional quality that customers demand, so you never have to worry about receiving subpar supplies for your business.
Shirts from Gildan have an incredible feel. They're soft against the skin and comfortable enough to quickly become your customers' favorite tees. And when customers love your designs and the shirts they are printed on, they are sure to keep coming back for more.
Social Responsibility
In recent years, consumers and business owners alike have become increasingly aware of social responsibility. You likely care about things like treating your employees fairly and keeping harassment out of your workplace. And if these are things that you care about, shouldn't you be sourcing your supplies from other companies that care about them, too?
Gildan is committed to social responsibility in their operations. They work hard to ensure safe working conditions and fair wages for their workers throughout the world. They also take steps to minimize their impact on the environment and strive to improve the communities in which their facilities are located.
Affordability
While Gildan packs a lot of quality into their shirts and operations, their products don't come with hefty price tags. When buying in bulk, you can get Gildan t shirts for screen printing for less than $2 each. With such low prices, it is easy for even the smallest start-ups to secure the products they need to launch a profitable business.
The Adair Group purchases all its Gildan shirts directly from the manufacturer in mass quantities. This allows us to secure the best possible prices and pass the incredible savings on to our customers.
Starting Your Own Screen Printing Business Using Gildan Shirts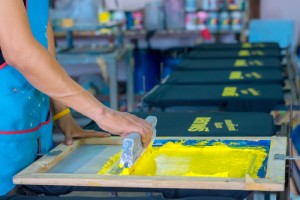 T shirts never go out of style, and starting your own screen printing business is a great way to make your mark on the fashion industry while turning an attractive profit. Whether you print shirts with your own artwork and designs or you provide your services for local businesses, teams and organizations, using Gildan shirts is a perfect way to make a great impression with your customers.
Gildan is a trusted brand, and both you and your customers can feel great about buying their products. In addition to providing exceptional comfort, Gildan shirts are built to last, and they are manufactured with social and environmental responsibility in mind. If you are a screen printing start-up searching for the best shirts for your business, you can't go wrong with Gildan.