Fabric Dye Buying Guide for Beginners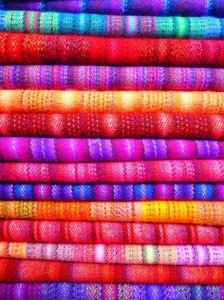 Have you ever seen a colorful shirt that looked like it came from the 1970s? Ever wanted to try tie dyeing a shirt yourself? Tie dyeing is the process in which you add colorful dye to fabric to help enhance its overall aesthetic appeal. During this process the color integrates within the fabric fibres of the clothing through absorption, dispersion, or chemical reaction. Tie dyeing a shirt correctly comes down to the tie dyeing method used and the dye that you purchase. It's important to know that not all dyes can be used with all fabrics. The following is a fabric dye buying guide to help you purchase the right dye that will give you the best results that you're after.
Natural Fabric Dyes
Across the ages, many people have used natural materials to create dyes which color most fabric types. In fact, did you know that natural dyes are derived from plants and animal sources? Generally when shopping for a natural tie dye it will tell you the dye's natural source ingredient and the color classification.
While checking the ingredients, you may notice that natural dyes don't contain any harmful chemicals. This provides you with a safer-to-use product; however, it will limit your application. Did you know that many school outfits use natural dyes to reduce the risk of allergic reactions occurring? This is the same reason why many manufacturers use natural dyes with their products.
Because natural tie dyes are manufactured from renewable sources, they don't cause problems with disposal waste. So, if you're looking for a biodegradable dye, natural dyes are the best choice if you're an environmentally conscious consumer. Due to the nature of some natural dyes being negatively charged, some may require you to use a mordant binding agent to successfully dye upholstery fabric.
Synthetic Fabric Dyes
Another tie dye that you can use on clothing and fabrics is a synthetic dye. If you don't know already, synthetic dyes refer to the dye being made from organic and inorganic compounds. Depending on the manufacturer, whether they design clothing or furniture, there are several synthetic dye classes that are used based on their application.
| | |
| --- | --- |
| CLASS | APPLICATION |
| Optical | Leather, Synthetic Fibers, Cotton |
| Mordant | Fabric, Cellulose Fibers, Silk, Wool |
| Basic | Silk, Wool, Cotton |
| Acid Dyes | Leather, Wool, Synthetic Fibers, Silk |
| Reactive | Cellulose Fibers, Fabric |
| Organic Pigments | Cotton Blends, Cotton |
| Sulphur | Cellulose Fibers, Cotton |
| Vat Dyes | Cotton Blends, Cotton |
Did you know that fabric dyes can also have industrial, nuclear, and chemical classifications? Don't worry, though. These types of dyes are generally used for more elaborate dyeing applications than clothing. Plus, these types of dyes require professionally trained individuals to handle them.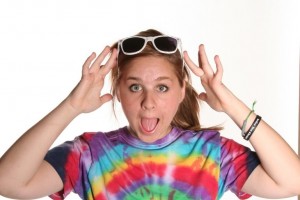 Tie Dye Buying Tips
As you can see above, you have a few different options that you can use for your clothing pieces. When purchasing your tie dyes, you will notice that many manufacturers supply them in larger jars or cylinder spray bottles. The reason for this is that it allows you and other designers to apply more dye over a large area of the clothing. The cylinder spray bottles allow you to create dye lines for added effect. Packaging sizes of dyes also vary, depending on the manufacturer and whether they sell to the public or businesses.
When purchasing your dyes, it is important to consider the following:
The color of the dye
The number of clothing pieces you're looking to dye
Whether it is going to be a long term endeavor
The type you prefer – natural vs. synthetic
If you plan to dye multiple clothing options, it's probably best to buy your dye in bulk to save you money. The color choice really depends on your personal preference. If you have allergies, natural dyes may be the best option, although if you want to dye multiple fabrics, synthetic dyes would be the best choice.
Some clothing dyes work well with certain chemicals. Synthrapol can be used with certain dyes to help distribute the dye more evenly throughout the fabrics. You can also use this chemical to remove excess dye from most fabrics. Retayne can be used to prevent bleeding of dye in any cotton fabrics.
Conclusion
Whether you are tie dyeing your clothing for fashion, fun, or personal reasons, you can be sure that you will choose the right dyes to suit your needs. By following the perfect tie dyeing methods, you too can make colorful and fun clothing pieces that not only look fantastic, but which others will love as well. So what color dye are you going to use?