Everything You'll Need for Your Kid's First Time at Camp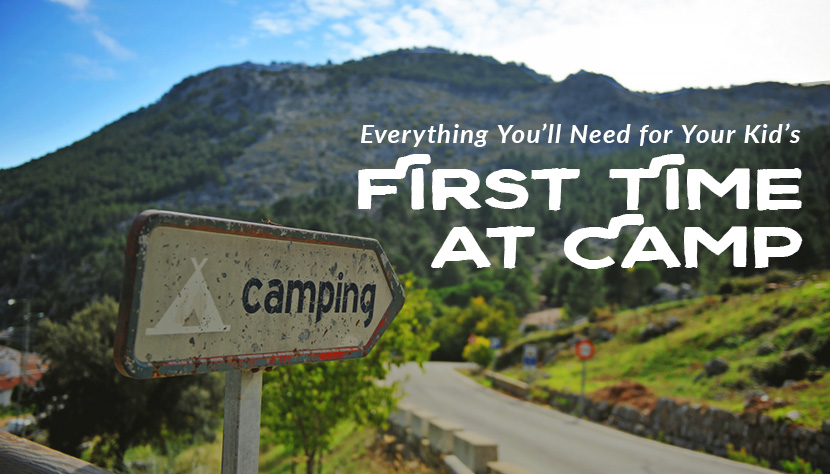 Plenty of fresh air, space to run around and burn off energy, glimpses of wildlife, unobstructed starry skies… Camping is the best way to get out and enjoy some of the best things that nature has to offer. It's also a great opportunity to give your kids new experiences and prevent them from spending their entire summer glued to a screen.
Going to summer camp has been a rite of passage for youngsters for generations, and it's a tradition that definitely is worth keeping alive. Preparing your child for their first time at camp can be tricky, though. While the camp should provide you with a list of general guidelines on what to pack and they may provide some of the essentials, it's always a good idea to think about your child's specific needs and the things he or she may need that might not be listed. Not sure what to pack? Here's everything you'll need for your kid's first time at camp.
Getting Started
Before you buy or pack a single item, take a close look at the camp's packing list and information. You've likely received a packet of information, and it's important to read everything carefully to ensure that you don't miss anything important. Some camps, for example, provide bedding and towels, which many others do not. Make sure you are aware of these details to avoid sending your child unprepared. Also, be sure to take a close look at any lists detailing items your kids aren't allowed to bring.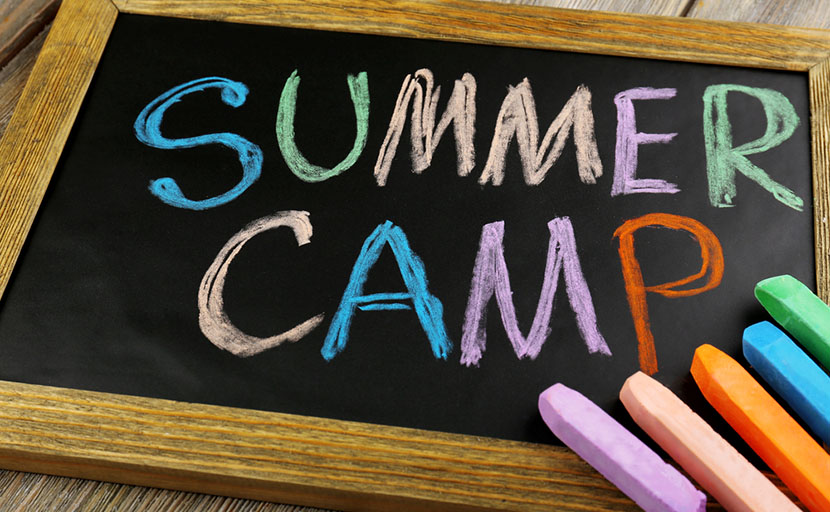 Choose the Right Luggage
The bags you pack could end up being as important as the items you pack inside them. If your child is staying in a cabin with storage space, a duffel bag or a collapsible trunk is the way to go. Storage space is limited in cabins, so it's a good idea to have luggage that can be folded down or collapsed and tucked under a bed. If your child will be staying in a tent or a cabin without storage space, a hard trunk is ideal. Invest in luggage that will last, and it will get your child through numerous camping trips.
You should also invest in some smaller zippered bags. Storing items in zippered bags helps keep them organized while protecting them from moisture and insects.
Pack the Right Gear
Now that you have the bags you'll be packing everything inside, you need to pack everything your child will need while they are away. Here are a few of the most common camping essentials:
Bathing Suit

A bathing suit sounds pretty obvious, but it's one of those things that parents often forget when getting their kids ready for camp. Swimming and other water activities are often the best part of summer camp, so make sure your child is prepared. Pack a swimsuit or two, along with water shoes to protect your kid's feet, and a beach towel.
Sunscreen

Spending lots of time outdoors is a huge part of most summer camps. And if your kids are outdoors, they'll be in the sun. Sunburns are painful and can really put a damper on your child's day. They also increase the risk of skin cancer, so it's extremely important to make sure your kids are adequately protected.
Due to strict laws and regulations, many camps are not allowed to provide sunscreen to campers. If your child doesn't have their own sunscreen, they may be forced to sit inside while the other kids have fun, or they may get sent outdoors without proper protection. Either way, it's not worth the risk. Make sure you pack plenty of SPF 30 or higher sunscreen to protect your child from the sun's damaging rays. There are numerous kid-safe sunscreens to choose from.

Bug Spray

Whether your child loves insects or runs in the opposite direction at the sign of anything creepy and crawly, bug spray is a camp essential. Bee stings and mosquito bites can make an otherwise fun day rather unpleasant, and bites from ticks can lead to life-long diseases. Protect your child by packing some high-quality bug spray that is formulated for kids.
Clothing Essentials

Be sure to pack enough clothing for the entire time your child will be away. If the camp lasts fewer than 10 days, there probably will not be an opportunity to do laundry on-site. This, of course, means that you need to pack enough clothing to ensure that your child has a clean outfit to wear every day. Pack things like jeans, shorts, sweatpants, t-shirts and a hooded sweatshirt or two. If time permits, stock up on kids t-shirts to ensure that your little camper will have plenty of tops to wear. Wholesale kids t-shirts are affordable, take up very little space in luggage and are must-haves for camp. Since they're so inexpensive, you won't have to be concerned if they are damaged or lost while your son or daughter is away.
Special events and celebrations often take place at camp. If your camper will be attending a special party, religious service or another type of formal event, include a nice outfit and dress shoes. Also, remember to pack plenty of underwear and pajamas. Pack all of the clean underwear in a mesh bag and include another bag for the dirty underwear. This will help your child keep them organized and make their undergarments easier for you to wash after they return home. Include at least two or three sets of pajamas.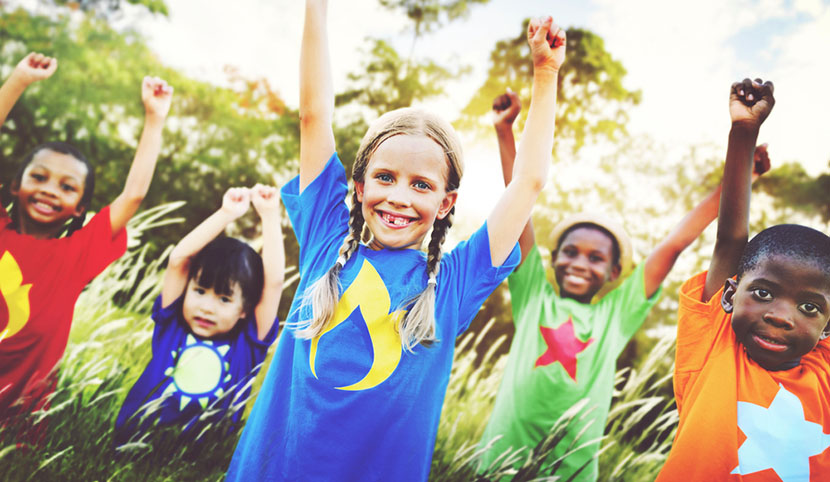 Activity Gear

Depending on what types of activities your child will be involved in at camp, they may need to bring along certain gear. As previously mentioned, they will need swimwear for water activities. They may also need things like athletic equipment, musical instruments, horse riding gear, etc. if the camp offers certain activities. Pay close attention to the program and the activities that your child will be participating in. Any required gear should be listed, but if you are not sure, it never hurts to reach out to the camp organizer.
Hat

Wearing a hat during outdoor activities protects the face and eyes from the sun. Hats come in a wide range of styles, so it's easy to find an option that is suitable for even the pickiest of kids. Whether you choose a classic baseball cap or a wide-brimmed sunhat, your child will be able to enjoy outdoor activities without the sun in their eyes on even the brightest days.
Rain Gear

We all hope for sunny weather while our kids are at camp, but in most areas there is always a risk of rain. Make sure your child is adequately prepared for soggy days by packing a raincoat and waterproof boots. If space is limited, a poncho works as an alternative to a raincoat. An umbrella is a good idea, too.

Personal Care Items

If your child is spending a week or two at camp, staying clean may be the least of their concerns. It is still important, however, to pack some personal care items. Make sure your child has shower gel or soap, shampoo and conditioner, toothpaste and a toothbrush, deodorant, a hairbrush and/or comb and lip balm. Your daughter may also need hair ties and feminine hygiene products, and your son may need a razor and shaving cream.
It is also a good idea to pack a small package of personal wipes and hand sanitizer. These products will help keep your kids clean between showers. The camp your child is attending most likely has a strict policy regarding medications. If your child needs to take medication or you need to send something like an Epi-pen in case of an emergency, talk to the camp director to learn about proper protocol.
Linens

This varies from one camp to another, but many require campers to bring their own linens, including bedding and towels. A sleeping bag is usually a better choice than a set of sheets. Choose one that is appropriate for the nighttime temperatures where your child will be staying. Don't forget to include a pillow and pillowcase!
If the camp does not provide towels, send at least two large beach towels and a couple of washcloths. Towels and washcloths made from materials that dry quickly are best since your child most likely will not have access to a dryer.

Reusable Water Bottle

The camp your child attends will likely provide bottled water but sending a reusable water bottle helps ensure that your little one will stay hydrated. Look for a large, BPA-free water bottle that your child can refill before heading out on hikes or other strenuous activities. In addition to making it easier to stay hydrated, sending a reusable water bottle allows you to minimize your child's environmental impact while at camp.
Flashlight

Again, many camps provide flashlights for nighttime activities. It never hurts to send one with your child, though. Packing a high-quality flashlight ensures that your son or daughter won't get stuck with one that isn't working properly. It could also come in handy if your little one needs to make a nighttime trip to the bathroom. Don't forget to pack extra batteries, too!
An Inexpensive Camera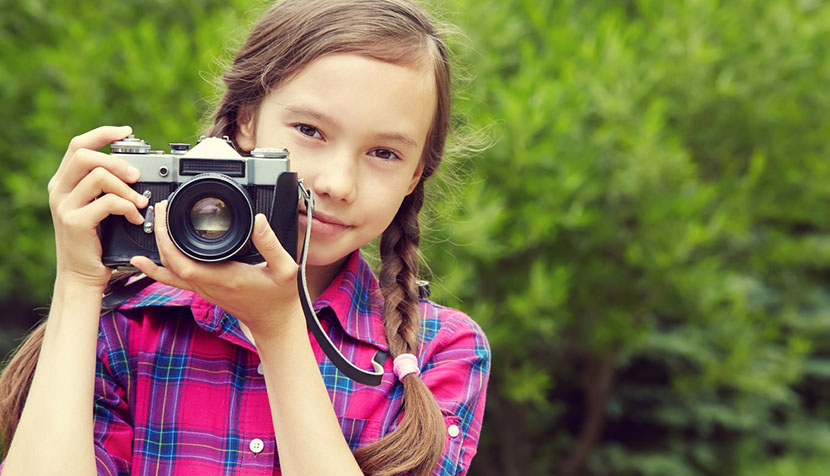 Making memories is one of the best parts of spending time at camp. Help your child preserve those memories by packing an inexpensive camera and film. Disposable cameras are great, too, and there are waterproof models that even allow your kids to take pictures during water activities.
If you'd rather go the digital route, send an older, inexpensive digital camera and a few memory cards. Since there is always a chance that it could be lost or stolen, do not send a brand-new expensive model. Stick with something that you can afford to lose.
What Not to Pack
Knowing what not to pack is just as important as knowing what you should pack. Most camps have strict policies regarding banned items, and if your camper is caught with something that is restricted, the item could be confiscated or your child could get sent home. Start by taking a close look at the list of items that are not allowed. If you are unsure about whether your child is allowed to bring a certain item, contact the camp director.
While the rules vary from one camp to another, there are certain things that typically are not allowed. For example, many ban personal electronic devices like smartphones, tablets, iPods and gaming consoles. After all, getting outside and enjoying nature without electronic distractions is one of the purposes of camp!
Many camps also prohibit small electronic appliances like curling irons, hair straighteners and hair dryers as they could pose fire hazards. Depending on your child's age, they may not be allowed to bring razors, nail clippers or other potentially dangerous instruments. Don't pack jewelry or any other valuables. Makeup should usually be left at home, too. And, of course, do not pack snacks (unless otherwise instructed by the camp) as the smell of food can attract animals to your child's tent or cabin. Use a bit of common sense and do not pack anything that you would be upset about your child losing or ruining. This is especially true when getting younger kids ready for camp!
Conclusion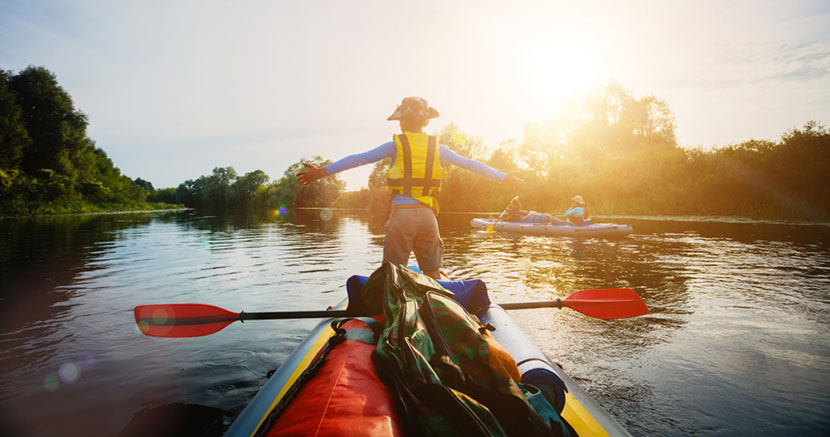 Sending your kids to camp is a great way to help them form new memories while spending time away from electronics and enjoying nature. There are all sorts of unique camps for kids to choose from, so you should have no problem finding one that suits your child's interests.
Whether you send your child to Space Camp or stick with something a bit more traditional, making sure they have everything they need is essential. Read any information and packing lists provided by the camp carefully and follow their recommendations. Think about your child's unique requirements and preferences as well, though, to ensure that they will have everything they need to thrive while they are away. Your kid's first time at camp may seem a bit scary and overwhelming but packing the right items will make it easier for you both!