DIY Project Ideas with Inexpensive Clothing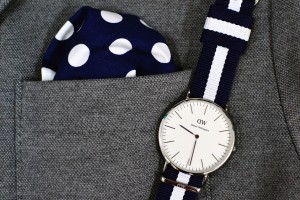 One of the best ways to bond with your kids is through DIY projects. Often this involves customizing things you have, such as clothes. These kid-friendly activities allow your children to let their imaginations run wild, and brings hours of fun for everyone. One of the best things about this is that you can create endless memories and not have to spend too much money doing it. Start off with a simple wholesale t-shirt, and the possibilities from there are endless!
Draw It Yourself
One of the least messy ways to decorate your t-shirt is to simply draw on the design yourself. With a simple set of fabric markers, you and your kids can create whatever design your hearts desire! Invest in some permanent fabric markers for an easy and fun afternoon. These can be found in your local crafts store pretty quickly, and are usually not too expensive. 100% cotton clothing works the best to ensure the ink stays vibrant and colorful. While other types of fabric work as well, cotton is preferred. Sometimes these can make a great personalized Mother's Day or Father's Day gift, or simply as a reminder of your precious children's creativity. Either way, they are sure to have a lot of fun with this activity!
Bedazzling It
Bedazzling your clothing is a fun way to decorate it, but you'd have to invest in a bedazzler. Luckily, like many other DIY projects, it's not very expensive. All you need is a shirt, a bedazzler, and some rhinestones. This is especially fun if your kid likes shiny and flamboyant designs. This can even add to the already drawn-on creations from your fabric markers, and make certain parts of it pop out more. The rhinestones come in all sorts of shapes, sizes, and colors, so your kids can create endless different designs with the ones you find! Securing the rhinestones to a piece of fabric is a lot like stapling them on, so it's simple enough that even younger kids can take on the project. This is sure to keep you busy and entertained.
Embroidering
If you're up for a greater challenge, you and your kids can take up embroidering to decorate your clothing. You'd have to be careful with the needles, so only try this if your children are old enough to handle them safely. Though it takes far more time, work, and patience, the results are beautiful. You can personalize anything, from throw pillows to sweaters, with any design you'd like. Fabrics with loose weaves such as cotton and linen work the best, because it's easier to pull a needle and thread through.
Once again, this is a rather inexpensive hobby and DIY project. However, it's one that takes a lot of practice. It would be worth investing in many wholesale shirts and such for you and your kids to practice on. It may be a good idea to draw your design on the cloth with a pencil first to better visualize how to embroider it. It's a pretty simple process, once you get a hang of it, and several tutorials can be easily found online. This can often turn into a long-term project, too, so you'll get plenty of time to spend with your loved ones.
Sewing
Sewing can be a little complicated, but can also add more complexity to your personalized clothing. You can buy pre-made bows, ribbons, and other decorations to sew onto your clothes. Or, you can create pockets or other pictures with additional cloth. This can all be done sewing by hand, or, if your kids are older or more advanced, with a sewing machine. Once again, it's important to be careful when doing these projects, especially if you or your children are inexperienced.
At the end of the day, sewing projects are a lot of fun and allow even more creative thinking for everyone. Buttons, lace, ribbons, and fabrics are cheap and easy to find. Now your kids aren't limited to just colors or 2D designs, but can also choose from different textures and 3D decorations. Start with a simple, cheap t-shirt, and move on to long sleeve shirts and other clothing. This can be a great pastime and hobby for any child.