Buying Guide: What Makes a Good Quality T-Shirt?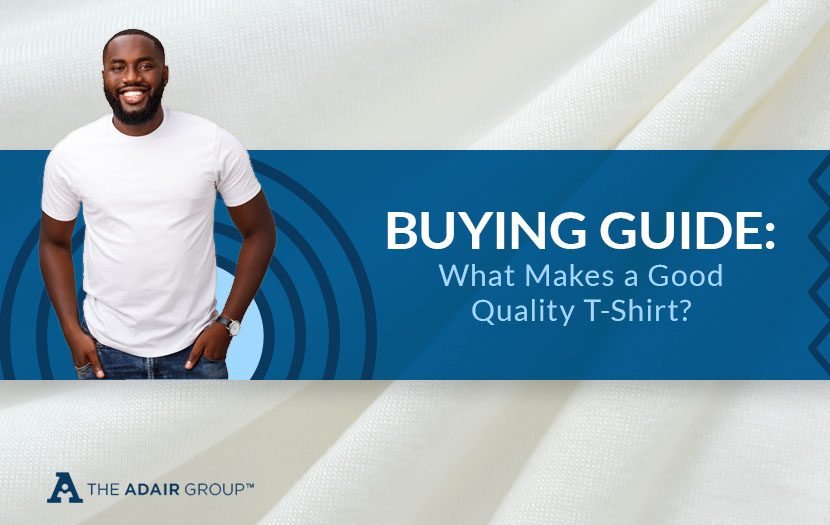 The humble t-shirt can be found in just about every person's wardrobe. It's the ultimate clothing staple, and when it comes to versatility, nothing else can compare. A t-shirt can be worn on its own or as a base layer. It can be dressed up or dressed down, and the list goes on and on.
Though tees are simple garments, they are not all created equally. They come in a vast assortment of sizes, colors, and styles, and they can also be made from many different materials. Keep in mind, too, that different manufacturers employ different techniques when making shirts.
Because there are so many variables, finding t-shirts that offer the perfect blend of comfort, style, and durability can be tricky. Whether you are shopping for shirts to add to your own personal wardrobe or looking for ones that you can customize and sell at your retail establishment, quality is important. If you don't know exactly what you are looking for, though, actually identifying a high-quality garment can be challenging.
The good news?
Finding quality t-shirts doesn't have to be hard. In fact, it's quite easy once you know what to look for. So, what makes a good quality t-shirt? We'll explain in this buying guide. Let's get started.
Use
Before you start shopping for the perfect t-shirts, you need to determine what "perfect" means to you. If you are looking for simple tees to layer underneath your work uniform, your idea of "perfect" may vary significantly from the needs of someone who is looking to choose high-quality t-shirts for screen printing.
Spend some time thinking about how you will be using your t-shirts. If you are shopping for yourself or your family, this should be relatively easy. If you are shopping for products to customize and sell, though, there are additional factors to take into consideration. In addition to thinking about how you will use the shirts (for screen printing, embroidery, etc.), you need to consider how your customers will use them. You may have different requirements if you plan on screen printing shirts for your own fashion brand than if you are screen printing tops for sports teams, volunteer groups, etc.
Determining how the shirts will be used will ultimately make it much easier to determine which features will be most important to you in a high-quality t-shirt.
Material
The material is, of course, the foundation of any garment. If you buy a t-shirt that is made from poor quality fabric, it's going to be uncomfortable, fall apart after just a few washes, or otherwise not live up to your demands or expectations.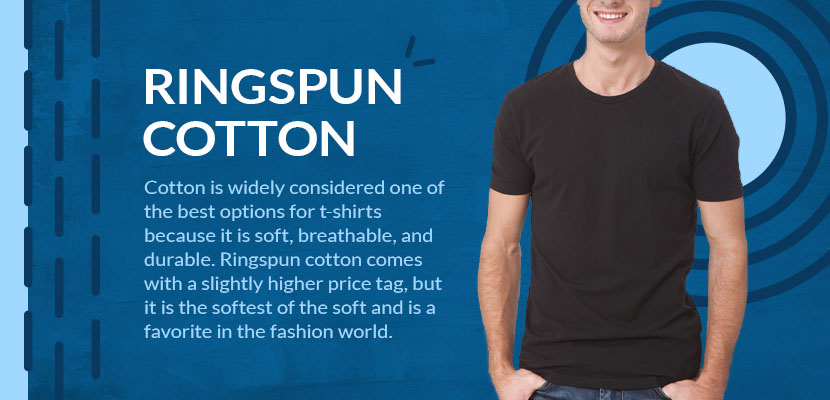 Cotton is widely considered one of the best options for t-shirts because it is soft, breathable, and durable. If you are shopping for shirts that you hope will become your (or your customer's) favorites, you can't go wrong with cotton. Ringspun cotton comes with a slightly higher price tag, but it is the softest of the soft and is a favorite in the fashion world.
Synthetic fibers – like polyester – may be a good option, too, depending on your needs. While polyester doesn't breathe like cotton, it does an exceptional job of wicking moisture away from your skin that allows it to evaporate quickly. For this reason, it is a common choice for t-shirts worn during vigorous physical activity. Another great thing about polyester is that it doesn't wrinkle as cotton does. This makes it easy to care for and great for travel since you don't have to worry about ironing.
If you are looking for t-shirts that offer maximum versatility and the best features of both natural and synthetic fibers, consider shopping for cotton-polyester blend tees. Cotton-poly blend fabric is, as the name suggests, composed of both cotton and polyester. It combines the softness and comfort of cotton with the moisture-wicking and anti-wrinkle capabilities of polyester and is a perfect option when you are looking for quality, comfort, convenience, and durability.
For additional information about the various materials that are commonly used to make tees, check out our t-shirt fabric guide.
Construction
You can learn a lot about the quality of shirts based on our guide to t-shirt fabric and the information listed above. While the material used does play a huge role in the overall quality of a t-shirt, it certainly isn't the only factor you need to take into consideration. How the fabric is put together to form a t-shirt is important, too.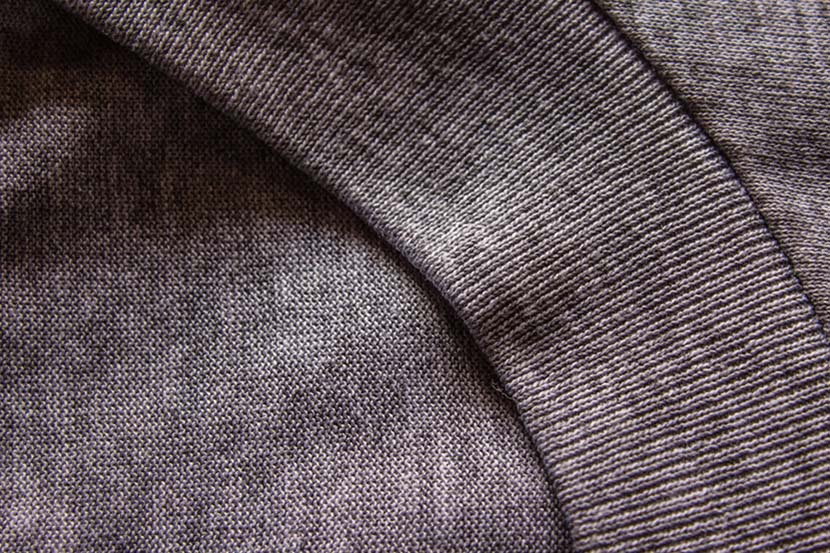 T-shirts with poor construction may not fit properly, or they may not be able to withstand regular use. There are a few specific things to look out for when it comes to assessing the overall construction quality of a t-shirt.
For starters, take a close look at the seams. The fabric around them should be smooth – not puckered or gathered. If there is puckering, then there is too much tension on the stitches. In addition to creating an undesirable appearance, stitches with too much tension are likely to break during normal wear.
Also, pay attention to the positioning of the seams. Shoulder and side seams should be straight and shouldn't move forward or drop. Incorrect positioning affects fit and drape and can make garments uncomfortable to wear.
Lastly, examine the raw edges. A high-quality tee will have a neat finish on both the inside and the outside. Raw edges should be fully covered, and all seams should be overlocked. If they aren't, the edges may begin to fray after just a few washes.
Color
When you purchase wholesale t-shirts, you might assume that all of the shirts you buy will be the exact same color. That isn't always true, though, especially if you choose brands that don't prioritize quality. The fabric used to make t-shirts comes in massive rolls, and sometimes, there can be hue variations. In addition, different dye lots can result in rolls of fabric not all being identical in color. Most higher-end brands – like Hanes and Fruit of the Loom – strive to keep their colors consistent. If you choose a lower-quality brand, though, you may end up with tees that are not all the same color.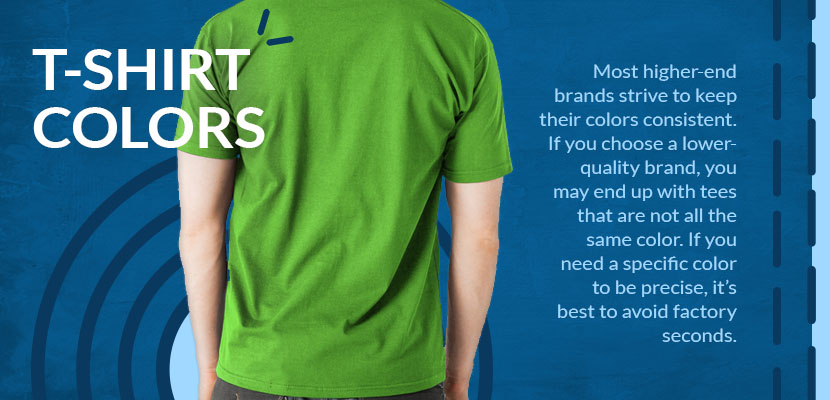 If you are shopping for t-shirts online and need a specific color to be precise, it's best to avoid factory seconds. Irregulars are usually safe, though, as they only have minor issues that are often not even detectable by the human eye. When you are shopping for shirts in person, make sure the sleeves match the bodies of the shirts, and make sure they are all identical. Also, pay close attention to details like ribbing, where color control tends to be especially difficult.
Brand
We touched a bit on the importance of choosing a high-quality brand in the last section, but we'd like to dive a bit deeper into why choosing the right brand is important. When it comes to t-shirts, the brand is much more than just a name. In many cases, it is the difference between a high-quality t-shirt that you and/or your customers will love and one that will get shoved to the back of your closet, gather dust on a store shelf, or fall apart quickly after purchase.
When you choose short sleeve t-shirts from a brand like Gildan, Anvil, Rabbit Skins, etc., you are buying from a company that is committed to quality and customer satisfaction. These industry-leading brands have perfected the art of creating wardrobe basics that are stylish, comfortable, durable, and affordable, so you can rest assured knowing that the products you buy from them will meet your needs and expectations.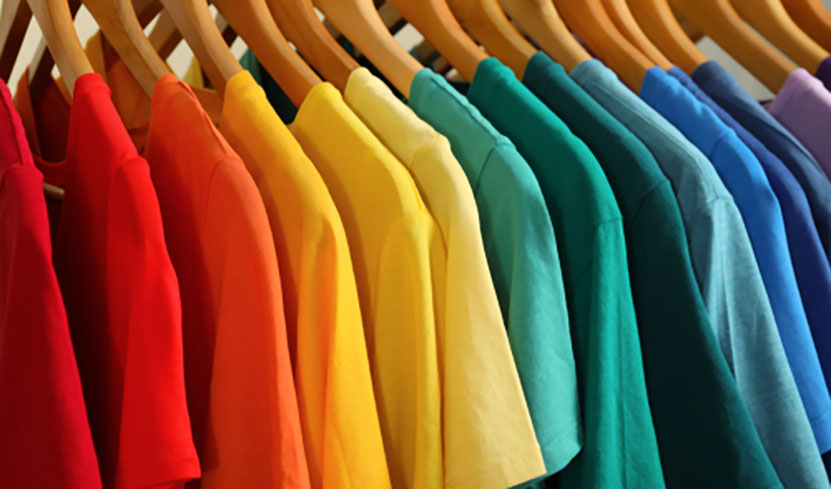 Keep in mind, too, that buying from trusted brands is also an ethical choice. Most – if not all – of the leading brands have embraced social and environmental responsibility initiatives. They are committed to doing their part to reduce their harmful impact on the environment, ensure safe and fair work environments for their employees around the world, and give back to the communities in which they operate. In other words, you will be able to sleep peacefully at night knowing that you are doing business with companies that care about people and the planet.
Price
Price is always a factor when shopping. When you are looking for garments, though, it's hard not to feel concerned that you will have to sacrifice quality in order to get a good deal. Fortunately, that isn't necessarily true – especially when you buy in wholesale quantities.
When you are shopping on a limited budget, buying wholesale is a great way to get the shirts you need at a price you can afford. Even shirts from the leading brands mentioned above can be found at surprisingly low prices when you purchase larger quantities.
Also, remember that buying "wholesale" doesn't necessarily have to mean buying hundreds of the same garment at one time. While prices typically are lowest when buying huge quantities, you can score some amazing deals even when buying as few as a dozen shirts. Because of this, buying wholesale is an accessible option for small businesses or individuals looking to fill their closets with cost-effective staples.
Buying Experience
Trying to find the perfect t-shirts that match your needs and your budget can undeniably be tricky. Working with the right seller makes the process much easier. When you buy from a trusted wholesaler – such as The Adair Group – you can rest assured knowing that you are getting quality products at competitive prices. Keep in mind, too, that reputable sellers will work with you to help you find the garments you need. They will also be there to lend a hand if you have a problem and have return policies in case you order items that don't meet your expectations.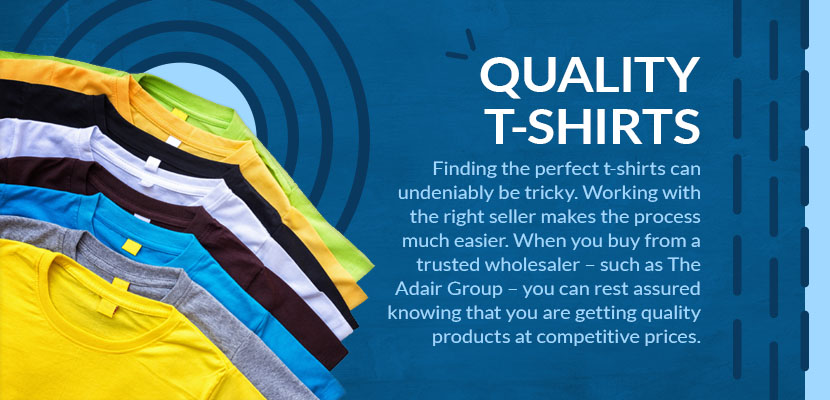 When you are shopping online, look for websites that feature sharp photos and clear descriptions of their products. Sites that list quality specifications are the best because they ensure that you know exactly what you are buying before you even add the item to your online shopping cart.
Your personal buying experience really does make a huge difference when it comes to purchasing high-quality shirts. It is much easier to find the products you need when you work with reputable sellers who are committed to ensuring positive buying experiences for their customers. You can also order online without worry when you have the peace of mind that comes from knowing you are buying from a company with a fair and generous return policy.
The Bottom Line
Whether you are shopping for shirts to fill your closet or to customize and sell, quality is extremely important. T-shirts can be made from a number of different fabrics and in countless styles, colors, sizes, etc. They are also available from a multitude of brands and manufacturers.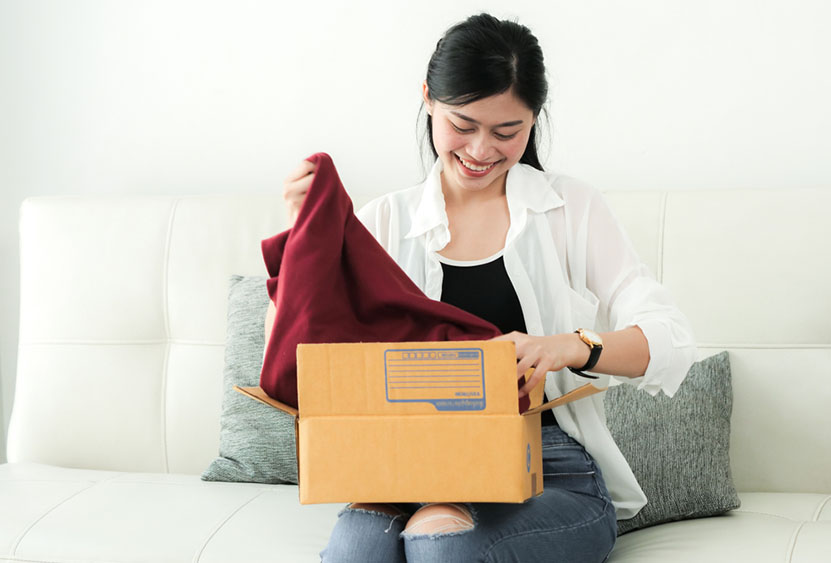 When you are trying to get a great deal on shirts without sacrificing quality, choosing wholesale t-shirts from trusted brands is always a good option. When shopping, pay close attention to fabric content, measurements, and quality to ensure that you are buying products that will be well-suited to your needs. And when ordering online, choose a trusted wholesaler – like The Adair Group – to ensure that the company will be there to help if there is any type of problem.
Finding t-shirts that offer the perfect blend of style, comfort, durability, and affordability can be challenging. With a bit of patience and perseverance, though, it is possible to find the garments you need at prices you can afford. Shop our website today to discover a wide range of quality t-shirts from leading brands at the lowest prices in the industry.