Brand Spotlight: Why We Love Delta T Shirts & Apparel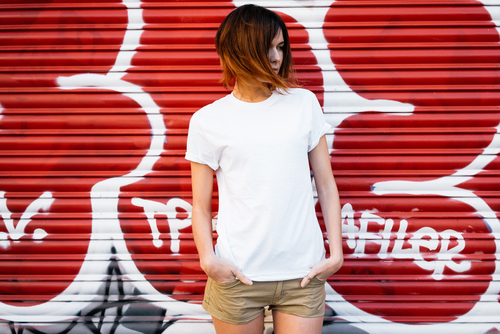 Delta has built a reputation of providing casual and high-performance athletic wear with their range of blank t shirts and apparel, supplied to some of the biggest names in the activewear industry. However, it isn't just big-name brands that rely on Delta apparel. Here are some of the reasons why we love Delta t shirts and apparel.
Huge Range of Styles
Delta has been an industry leader in both casual and active-wear for over 100 years. Throughout this time, they have made it a priority to continually develop and improve their designs, being sure to stay on top of current trends in fashion and performance apparel. The result is a massive variety of styles to suit the needs of each of their customers.
One of the styles we love is the Delta Dri, which incorporates moisture-wicking technology to keep wearers cool and dry, even during the most grueling workout. This is perfect for sports teams, and the blank t shirts are durable enough to be customized with your team's logo while still providing maximum comfort and fit.
Within each collection, there is a huge range of different styles of apparel from short and long-sleeved tees, hoodies, weatherproof jackets, tanks and singlets and even kids wear. So, it's never difficult to find the right style for your business.
Versatility
Delta's plain t shirt provide the perfect blank canvas for everything from large-scale screen printing and uniform embroidery to small independent art printing. They are especially optimal for creating t shirt crafts at home.
Their range of heavy-weight blank Magnum t shirt are ideal for embroidery or artwork prints and remain soft and drape well, even with the embellishments. Delta's range of standard soft yarn is spun additional times to create a softer weave, and they come in medium weight for screen printing.
Delta's versatile products extend way beyond their design aesthetic; they also offer almost all their collections in different sleeve lengths, ranging from children to youth and adult sizes. They even offer adorable blank baby onesies in a super-soft weave, so as not to damage the baby's skin, which makes Delta a great choice for the whole family.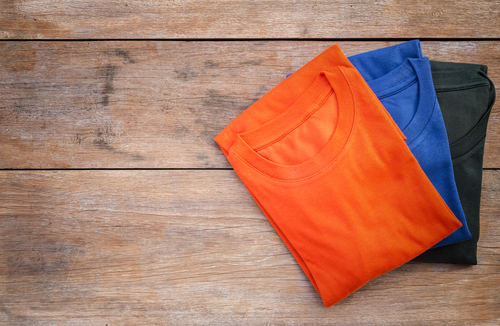 Complete Color Selection
Delta prides themselves on providing the largest assortment of color varieties in the industry. In an industry as expansive as textiles, that is saying a lot! Their range of popular Pro Weight t shirt's comes in an incredible 48 different colors, so you can always find the color you need.
This extensive color selection, combined with high-quality, medium-weight construction, makes the Pro Weight the ideal choice for screen printing. This allows you to provide your customers with the color they need quickly and easily, without the added expense and hassle of needing to customize your t shirt colors with dyes.
Reliable
When it comes to purchasing wholesale apparel, customers want to be certain they are buying from a brand they can trust. Since 1903, Delta has provided high-quality, durable clothing that can withstand years of wear and still remain comfortable, making it the kind of product you turn to again and again.
In fact, the quality of the product and the reliability of the Delta brand have allowed them to supply big brand name accounts, including one of the titans of athletic wear, Nike, as well as popular brands like Hurley, Colombia and Quicksilver.
Innovative
One of the biggest reasons we love Delta is that they are completely customer focused. Their research team is always on the lookout for new trends in color and style, along with materials which put them at the forefront of innovation in the textile industry.
Some of their latest innovations include a platinum line of tanks and t shirt's constructed from a specially formulated combination of ring spun cotton and polyester. This creates a product with the durability of polyester but the supple softness and drape of cotton. Additionally, the Soffe line of activewear combines fine design details and quality fabrics for high-performance clothing for athletes.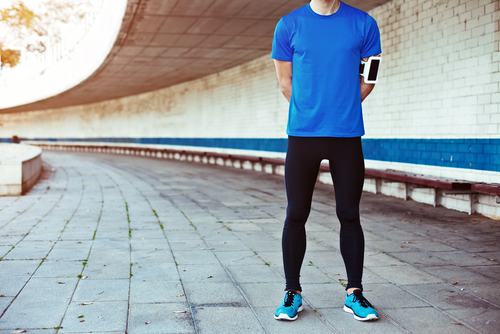 Eco-Conscious
Delta is among one of the few apparel manufacturers to use recycled polyester in their products. This sustainable approach to garment manufacturing has earned them a place as one of the biggest innovators in the industry.
But, their eco-friendly philosophy doesn't end with their material selection. Delta has made huge strides to decrease the amount of water, energy and other resources used in manufacturing to reduce the size of their carbon footprint.
In an industry that is notoriously wasteful and damaging to the environment, Delta stands out as a wonderful example of how small changes to the manufacturing process can have a significant impact on the environment. This means you can have peace of mind when you purchase Delta apparel.
Final Thoughts
Delta has been leading the way in the textile industry for more than a century. Plus, with innovative products and customers focused on design, you can be assured of always finding the right product for your business.