Beginning of Baseball Hat & Cap History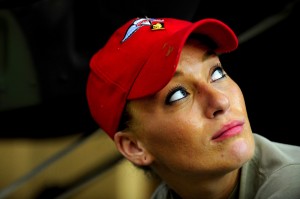 The "baseball hat," or "cap," is a widely worn, convenient, and functional article of clothing. Individuals from all walks of life can often be seen wearing them in many different styles. From celebrities trying to shield themselves from the paparazzi to players of many sports such as tennis, golf, and, of course, baseball, baseball caps have become a leisure fashion staple. However, where exactly did the baseball cap originate?
People have been playing baseball since the 18th century. As an outdoor sport, players have always had to deal with the sun in their eyes. For many years, they wore whatever kind of hat or cap they had in the closet. The New York Knickerbockers introduced the first communal team hats made of straw in 1849. The team tried many different types over the succeeding seasons. They eventually settled on a wool cap with a crown around the head and an attached visor, or "bill," to provide protection from the sun. This eventually became the standard for what we call a baseball cap, one of the most popular types of hats still in existence today.
If you would like to see some of the original versions of the baseball cap, you can do so here.
When the baseball cap was first marketed to the public, it cost between $1-2 for wool versions. You could purchase ones made of flannel for pennies. Peck & Snyder sold the versions worn by the top teams in the mid-1800s. They were known as the "No. 1s."
Initial Variety of Hats
At the beginning, many different styles of caps were tested and produced for the public. The "Brooklyn-style" cap with a rounded top and large visor made its debut in the 1860s. These caps had a button on top and, by 1900, many teams used them.
In 1895, an outfielder named Jesse Burkett tested caps with transparent visors. This supposedly provided protection from the sun without impairing your field of vision, but the cap did not work very well.
The early 20th century "Chicago-style" cap had a pillbox shape with a flat top and short visor. Although it did not end up being the most widely enjoyed style, it holds a special place in baseball history. The Philadelphia Athletics wore the cap and attributed the wearing of the hat to their winning streak from 1909-1914 that included four American League Pennants and three World Series Championships.
In 1901, teams began experimenting with colors and emblems. The Detroit Tigers became the first team to wear their team logo on their cap. Shortly after that, the St. Louis Browns and the Washington Nationals experimented with a short-lived, two-toned visor. By 1903, Spalding introduced the first stitched visor, which quickly became the standard for baseball caps.
In the 1940s, the cap worn today, with a latex rubber visor, became the cap of choice for all major league baseball teams.
New Era, today's largest sports-licensed headwear company in the world, designed and debuted the "59Fifty" in 1954 which became the official cap of Major League Baseball. They began to produce these style hats for every baseball team—a deal that continues to this day. About 2,000 hats are produced for each team every season.
Modern Day Styles
In the 21st century, most baseball caps can be placed in two categories—structured and unstructured. Structured, or, as they are sometimes called, constructed caps, have a material called buckram in their crowns. This allows them to keep their shape. These types of caps are the ones worn by baseball and other athletic teams. Unstructured or unconstructed caps do not have buckram, which keeps them floppy and bendable.
Popular Caps of Today
The Flatbill – A constructed cap with a large flat bill (visor). These caps are often worn by younger generations and the hip hop culture who want a more distinctive look.
The Trucker – A cap with a mesh back that allows for air flow to the head, beneficial in warmer temperatures. These caps come in both constructed and unconstructed styles.
The Distressed – A mostly unconstructed cap that holds an appearance of being old, worn, and vintage, despite the fact that it is new
Fitted – A cap with an elastic band at the back. These caps come in specific sizes, as opposed to the "one size fits all" adjustable approach under which many hats are sold.
Conclusion
Nowadays, baseball hats are worn forwards, sideways, backward, and even inside out. They come in sizes for every head, colors for every style, and shapes for every preference
Men and women wear baseball caps. Even the Dalai Lama has been seen with a baseball cap atop his head.
Check out some incredibly affordable options at The Adair Group.