Bargain Buys: A Guide to Buying Cheap Polo Shirts in Bulk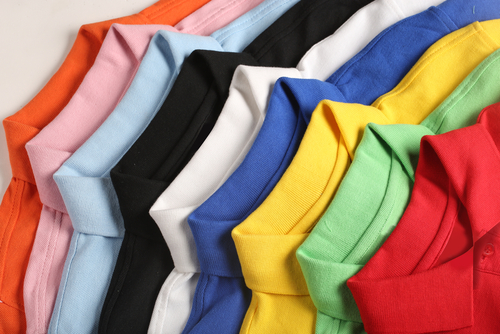 Buying polo shirts in bulk is a great, cost-effective way to outfit your group for work, an event or even stock your retail apparel store. However, it can be challenging to know where to start. The key to buying cheap polo shirts is to do your research first to ensure you get the right items exactly how you want them. So, to help you get started, here is a guide to bulk buying cheap polo shirts.
Understand Your Needs
Bulk buying apparel requires a large investment of time and money, so you need to be certain the items you order are right for your needs. Polo shirts are ideal for uniforms, large corporate events, family functions or team shirts. So, whether you are organizing one of these events yourself, or you are a retailer, determining what you need the polos for will help you to choose the right style and materials.
Know Your Styles
The term "polo" simply refers to the short button-down collared style of athletic shirt made popular by Ralph Lauren, but polo shirts are made in a variety of knits and fabrics. So, when it comes to bulk buying cheap polo shirts, it is important to know the varieties offered to ensure you are getting the exact items you order.
There are two types of knits: pique and jersey. Pique knit is the traditional knit for polo shirts, and it's popular due to its flexibility and breathability. Jersey is a more contemporary style of knit, but the tightness of the knit gives the shirts softness and a good drape. Jersey is also cheaper than pique.
Choose the Right Material
Polo shirts are also available in a range of material types. The one you select should depend on what you intend to use the shirts for, whether you are ordering for a corporate event or a uniform, or if you are planning on reselling them.
For sports teams, the best choice of material would be performance blend polo shirts, which are designed to wick away moisture and often have odor-resistant properties and offer sun protection. Linen polo shirts are lightweight, breathable and ideal for summer. However, they wrinkle easily and don't look as polished as other styles.
Pure cotton is another lightweight fabric option; however, depending on the kind of cotton used, they can be prone to fading and piling after multiple washes. Polyester is durable, stain-resistant and wrinkle-free, making them perfect for work environments, although they are not as comfortable as other materials. Cotton blends are a great option if you want the breathability and weight of cotton, but also with the color-fastness and durability of a synthetic material.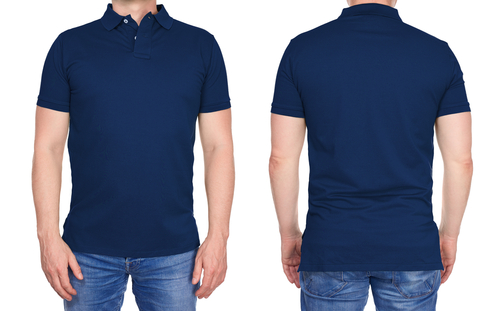 Choosing Your Supplier
Once you have decided on the size, style and material of the polo shirts you need, you should find a trustworthy supplier.
Although you may be tempted to buy directly from the manufacturer, this can often end up costing you more in the long term, as the minimum order quantity is usually larger than most individuals and companies require. This could leave you with hundreds of unused shirts taking up space in your storage area.
The better option for bulk buying polo shirts is to go through a reliable apparel wholesaler who won't have a minimum order size, and who carries a larger range of brands, sizes and styles.
Sample the Products
Another benefit to buying from a wholesaler is that you can order a few different sizes, styles and brands in a range of popular polo colors before placing  a larger order, so you can actually try before you buy. Feeling the material and checking whether the sizes run true to size will give you peace of mind when placing the final bulk order.
Shipping and Delivery Costs
One of the biggest factors to consider when bulk buying your polo shirts is the shipping costs and delivery time. Shipping costs vary from supplier to supplier and depend on your location, along with the number of shirts ordered.
Many customers require polos for a specific event, so you should always make sure you factor in the delivery time (as well as any time needed for printing or embroidery) to ensure you have your polos ready to wear for the event. Take your event date and add at least two weeks, and this will give you enough time to make any exchanges or alterations as needed.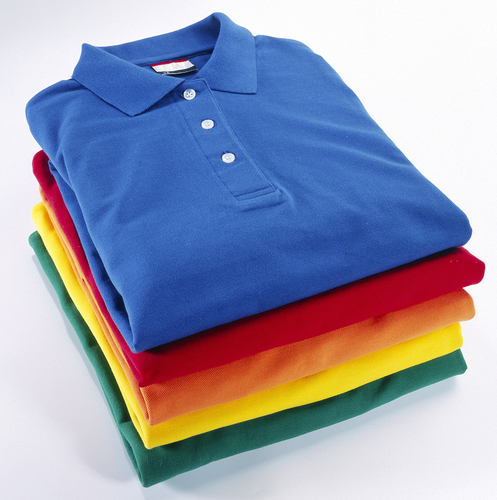 Final Thoughts
Polo shirts are an ideal option for outfitting a group, but to make sure the bulk buying process is cost-effective and goes smoothly, you need to do a little research. Use this simple guide when you buy cheap polo shirts, so you can make the most of bulk buying from your wholesaler.