5 Winter Tie Dye Colors to Try
Whoever said that tie dye is only a summertime project? While lots of folks prefer to tackle this project on warm, sunny days when they can take the potential mess outside, there's no reason not to make tie dye shirts during the winter too! Winter tie dye is loads of fun, and it is an excellent way to keep the kids busy on those short, cold days when playing outside is not an option.
And when you make tie dyed apparel during the winter months, you can make things like custom hooded sweatshirts that would be too warm to wear during the summer. Plus, you can ditch the bright rainbow colors in favor of more subdued winter hues.
If you're thinking about digging out your kit and dying some clothes or accessories this winter, we have some color combination suggestions you won't want to miss. Keep reading to discover a few awesome winter tie dye colors to try.
The Adair Group Has Bulk Wholesale T-Shirts That Are Perfect for Tie Dye
1. Neutral Hues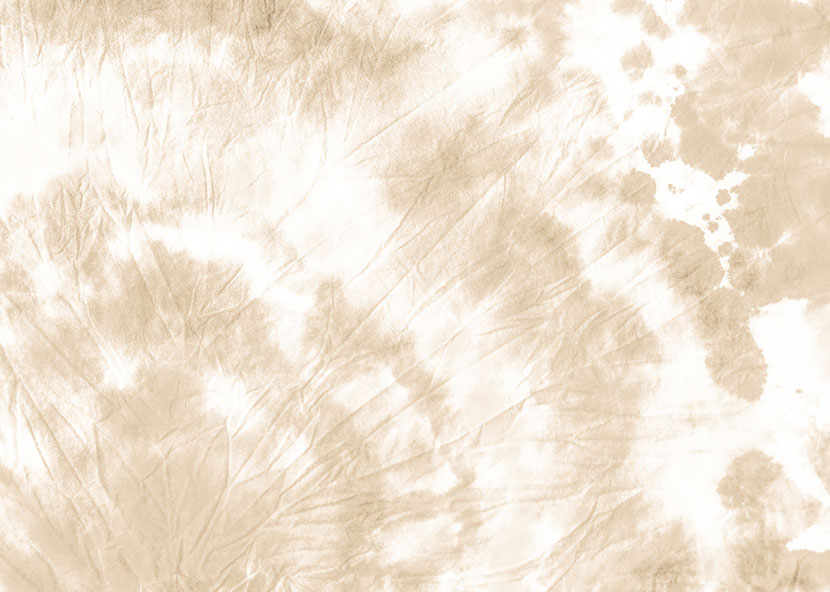 Source: be-bright/Shutterstock.com
Normally, we advise against combining dye colors that could create brown when mixed. After all, a big brown splotch in the middle of a rainbow spiral isn't anyone's idea of beautiful tie dye! The winter months are a great time to experiment with neutral hues — including browns and tans — though. If you prefer a more subdued look at this time of year, try creating simple tie dye patterns using shades of beige, brown, navy blue, gray, etc.
The key here is not to overdo it. Simple patterns work best, and you should only use three colors or so. Instead of using 100-percent cotton tees to yield the most vibrant results, try dyeing a cotton/polyester blend tee for a more muted look. Neutral tie dye is an excellent wintertime project, and it's a fun way for those who might not love the vibrant, classic look to experience the joy of tie dye.
2. Blue and Purple
Cool weather calls for cool colors, and there is simply no better combo than blue and purple. Whether you pair baby blue with lilac for a lovely pastel look or combine rich blue and purple jewel tones, you will be able to create beautiful tie dyed apparel that's perfect for this time of year. You can even use various shades of the same colors to make combinations that are as unique as you are.
Blue and purple make a great combination for accessories, too. Why limit yourself to just t-shirts and hoodies? Try your hand at tie dyeing wholesale hats, gloves and scarves using these colors, and you'll have the perfect accessories to add a cool pop of color to your outfit.
3. Mint and White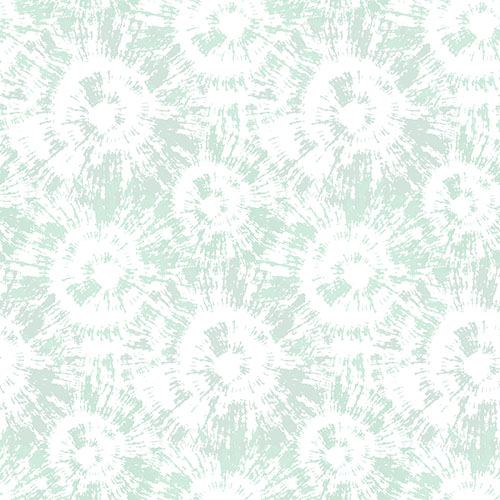 Source: Limolida Design Studio/Shutterstock.com
If you want to keep things really subtle, try adding some mint green dye to a white shirt. Mint and white go well together, and it's an especially lovely combination to wear during the winter. This is another color combo that tends to work best with simple tie dye patterns. Try scrunching a shirt up at random, securing with rubber bands and applying dye.
While typically done using indigo blue dye, shibori dyeing techniques also work well with this light color. Dip dying is also a great option and allows you to make a shirt that gradually fades from a lovely mint green to white.
4. Candy Colors
Create the ultimate girly tie dye using candy colors, like fuchsia, violet and rose. These colors have just the right amount of coolness for the winter months when combined. Plus, they are great colors to wear for Valentine's Day! Try using candy colors to make a heart-shaped tie dye shirt or use them to put a sweet spin on the classic rainbow spiral.
5. Red and Green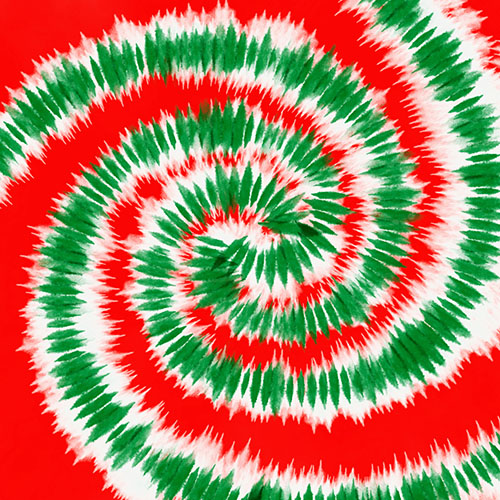 Source: kramynina/Shutterstock.com
Christmas may be over, but red and green are still quintessential winter colors. Combine these colors in your winter tie dye creations to make apparel that's reminiscent of a winter scene featuring a cardinal sitting on an evergreen branch. To avoid having your designs look too Christmasy, use mainly shades of green with just a little bit of red as an accent.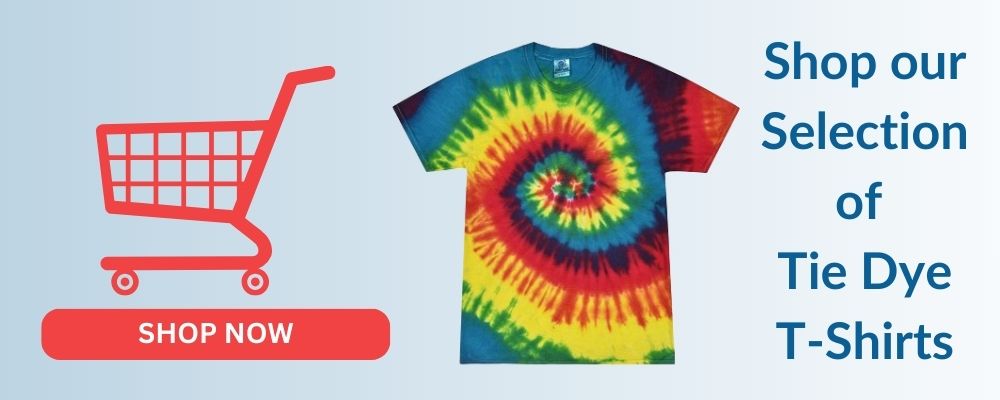 Closing Thoughts
Don't leave your tie dye kit sitting on the shelf this winter. Instead, experiment with different color combinations that are perfect for this time of year. Transform your stash of bulk wholesale t-shirts into beautiful works of art and, before you know it, those dreary winter days will be a whole lot more colorful!