5 Ways to Express Your Personal Style on a Budget
Finding ways to express your personal style can be tricky when you don't have a lot of money to spend. It doesn't have to be impossible, though. In fact, there are plenty of fashionistas out there who have unique styles that don't break the bank.
Whether you enjoy keeping up with the latest trends or prefer to set the trends, we created this guide to help you discover how to express your personal style on a budget.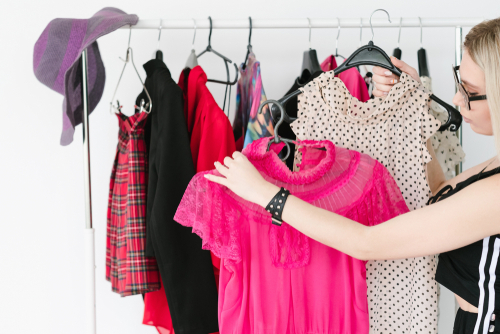 Work with What You Have
If you start most of your days by staring blankly into an over-stuffed closet and feeling like you have nothing to wear, you may think that you need a total wardrobe overhaul.
Think again.
Even if looking in your closet leaves you feeling completely uninspired, there are likely some amazing pieces in there. After all, you probably did pick most of the clothing in your wardrobe yourself, right?
Spending some time digging through your closet and reminding yourself why you fell in love with certain pieces in the first place doesn't cost a single penny. It can also help you reconnect with older garments that you may have forgotten about.
Figure out which items you wear most often, and think about why they're your favorites. Maybe you love the color, the cut, or the way it feels against your skin. Whatever the reason may be, embrace it. Then, start looking for additional pieces in your closet that share similar qualities or would work well with your tried-and-true favorites.
Ditch What You Don't Love
Just like you likely have garments that you love, you also probably have ones that you hate and skip over every time you open your closet door. Rather than trying to make them work for you, get rid of them.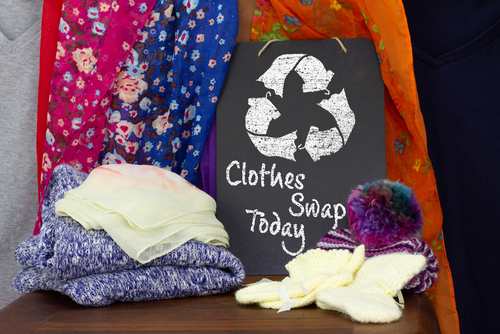 When you are trying to express your personal style without breaking the bank, the clothes you don't love can work to your advantage. You can sell them for cash online, at a consignment shop, or at a resale shop like Plato's Closet or Style Encore. You can then use that money to purchase clothing that better suits your style.
Another option is organizing a swap day with your friends. Have everyone bring a bag or two of clothing and accessories they don't wear and then take turns swapping items. Swapping with friends is a lot of fun, it's free, and it's great for the environment.
Buy Staples in Bulk
When you are working with a limited budget, buying in bulk may seem impossible. When it comes to wardrobe staples – like t-shirts and hoodies – buying in bulk may be a lot cheaper than you think. In fact, it's possible to buy a dozen wholesale t-shirts from The Adair Group for what you might expect to pay for a single high-quality tee from a retailer. If you have a classic, simple style, plain t-shirts are perfect as they are. If you are going for a flashier look, though, you can customize them in all sorts of fun ways. You can screen print them, embroider them, tie-dye them.. the options are endless!
When you buy essentials in bulk, you can take care of a large portion of your wardrobe without spending a lot of money. That, of course, leaves more room in your budget for statement pieces or accessories.
Build a Capsule Wardrobe
Capsule wardrobes may be small, but they are huge right now. With a capsule wardrobe, you carefully select pieces that match your personal style and can be mixed and matched with each other to create several outfits. Since all of the pieces in your wardrobe coordinate with each other, you don't have to worry about spending money to find the perfect skirt to work with a uniquely colored shirt or struggle to find an outfit that works with only one pair of shoes.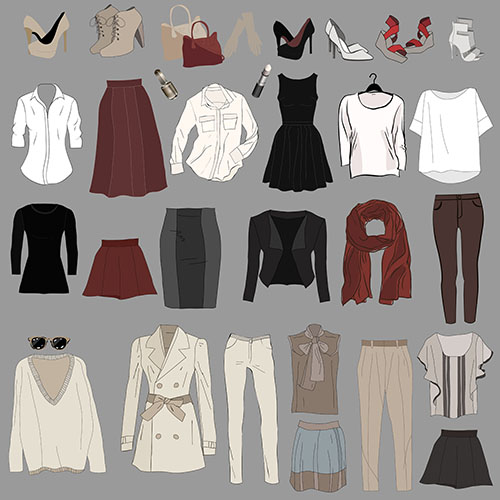 It may seem a bit overwhelming at first, but it's likely easier than you think to build a capsule wardrobe on a budget. Once you've figured out the overall style and have an idea of what colors you want to include, the rest is pretty straight forward.
Get Creative
When you don't have a lot of money to spend, you may need to come up with creative solutions to show off your personal style. This could mean customizing wholesale t-shirts, upcycling clothes from secondhand stores, hosting clothing swaps, or selling your old clothes to earn money for new ones.
Being a fashionista doesn't have to cost a fortune. Try the tips listed above, or feel free to come up with your own creative solutions.