5 Reasons Why Anvil T Shirts Are Perfect for Screen Printing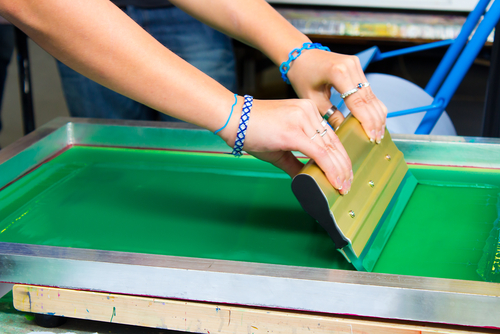 Screen printing is a printing technique in which high-quality ink is pushed through a polyester mesh onto an underlying layer. In most cases, screen printing is used to transfer original designs onto clothing, such as t shirts, tote bags, sweatshirts, or leggings. Screen printing has become the most common technique of transferring original designs onto products.
As screen printing continues to flourish, it's important for printers and their clients to understand which items will leave them with the best end result. We've found that Anvil t shirts can fill your screen printing needs. More than one quality aspect has gone into consideration when making this list of five reasons why Anvil t shirts are perfect for screen printing, and we know after reading, you'll consider Anvil for your next screen printing project!
1. Anvil T Shirts Are Made Well
The ways Anvil t shirts are constructed make them a great choice for screen printing. Anvil produces very sturdy tees, no matter the style. Soft but well-built, the tightly woven cotton fabric makes an ideal canvas for perfect printing. Using higher-quality t shirts like Anvil means your screen printing won't result in blurry end graphics or gaps in the ink. When you choose to print on Anvil, you choose peace of mind.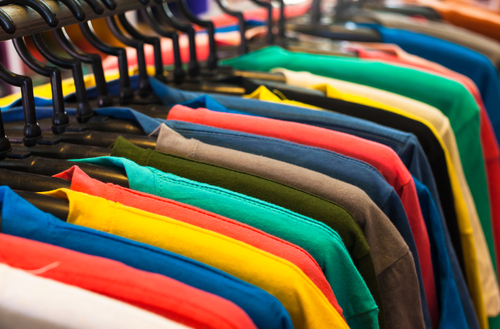 2. Anvil T Shirts Are Wide in Variety
Anvil makes a t shirt for every size and type. They understand that trends change and businesses can't stock different prints on the same exact tee and expect to succeed.  Anvil styles are plentiful—from unisex to a line of kid's tees, it's easy to find what you'll need to stock your shop.
Anvil can help rocket your e-commerce business to success, simply by providing the perfect base for your design at a reasonably low price. The market for graphic tees specifically designed for kids is huge and expected to continue to grow. Anvil has a wide selection of kids tees available to help you get in on a market that remains unsaturated and to beat your competition in prices every time.
Many of our customers are looking for a uniform look, and that is common and expected when building a business. Creating your brand and making it immediately recognizable among consumers is important, and this is more than possible when choosing an Anvil t shirt for your designs. The Adair Group has all the Anvil designs you need to build your brand.
3. Anvil T Shirts Come with a Tear-Away Label
Why is this a good thing, you ask? Well, an easy-to-remove, tear-away label ensures you can begin to brand your line from the inside out! No more painstakingly cutting tags out while struggling to avoid leaving a hole in every single piece. Encouraging a consistent look, Anvil wants everyone to know the design is yours. While this concept has been introduced on a variety of tees, and within a large spectrum of companies, it's just another great factor in the value of using Anvil for your screen printing needs.
4. Anvil T Shirts Wash Well
While minor shrinking after washing is expected with most cotton or cotton-blend t shirts, and Anvil is no different, it's still a good sell to let your customers know you stock tees that shrink as little as possible. Anvil tees are tried and true, and they keep their shape and length with minimal shrinking, fading, or wear, wash after wash. Your customers can count on you for a piece that will last. Anvil is a brand that can help you build trust.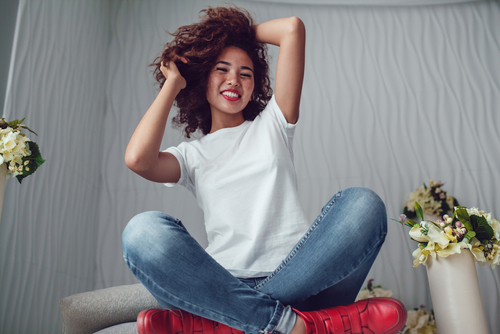 5. Anvil T Shirts Fit True to Size
We live in a world where online purchases are a part of our daily routine. We have incorporated them into the way we run our lives and, because of this, we rely on feedback. Whether it's website descriptions or a review from a customer, we continually look to other people for assistance in our buying. A quick search of online reviews will assure you that Anvil t shirts fit true to size. A good fit is obviously important to buyers, and a major plus when it comes to marketing technique. Stocking Anvil takes the guessing out of sizes.
No matter the size of your business or complexity of your project, Anvil manufactures a t shirt that will be perfect for the job. Keep our stock of Anvil products in mind when shopping for your next screen printing venture. Our online inventory and special deals are updated every day, so you never have to doubt whether you're getting the best deal available. Contact us today to get started!