4 Mistakes to Avoid When Purchasing Bulk T Shirts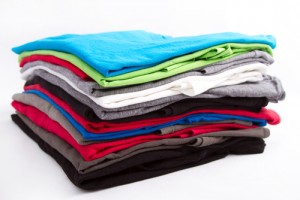 Whether you are a screen-printing business in need of blank t shirts to customize for your clients, a family looking for a great deal on basic essentials or an organization shopping for shirts for your next event, buying in bulk is a great way to save money on the products you need. Purchasing bulk t shirts is easy and convenient, but there are still a few things you should keep in mind to ensure that you get exactly what you need. Here are a few common mistakes you should try to avoid when purchasing bulk t shirts.
Paying Retail Prices
This should go without saying, but paying retail prices instead of wholesale is a mistake that many businesses and organizations make. It's easy to walk into a big box store and buy fairly large quantities of plain shirts, but doing so will drive up your costs significantly. Retailers charge a lot more for their products than wholesalers, and if you need to buy in bulk, you're spending way too much if you're paying retail prices.
Many people make this mistake because they simply don't realize that they can shop from wholesalers even if they don't need hundreds of the same product. Many companies that sell wholesale shirts offer bulk discounts for orders containing as few as a dozen t shirts. If you need more than just a couple of the same item, buying from a wholesaler is always your best bet.
Not Paying Attention to Fabric Composition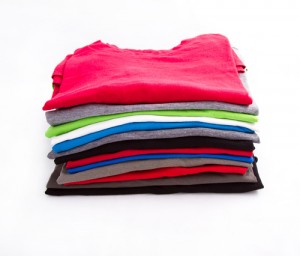 A t shirt is a t shirt, right? Not exactly. t shirts can be manufactured using a few different types of material, and each has its own benefits and drawbacks. If you're ordering shirts to use for athletic purposes and choose 100% cotton, you may be disappointed to find that they don't perform as well as you expected. Polyester or 50/50 cotton/polyester blends are generally better suited to shirts that are intended for things like sporting events.
100% cotton is extremely soft – especially if you choose ring-spun cotton – and it tends to help regulate body temperature better than polyester or 50/50 blends. The downside, however, is that it wrinkles more easily, and it's prone to shrinking. While it may be comfortable, it might not be the best choice for busy families.
When trying to decide which type of fabric composition to choose, think about for whom the shirts are ultimately intended. Understanding your target audience will help you make the best possible decision. When in doubt, shirts made from a 50/50 cotton/polyester blend combine the best features of both materials to create a fabric that is extremely versatile.
Not Choosing the Right Style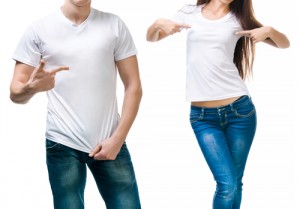 t shirts come in a lot of styles, too. There is the classic boxy tee that works well for both men and women as well as children, but there are also more stylish options that may be better for certain applications. If you have a business that caters to creating fashionable tees for ladies, you may want to consider purchasing fitted t shirts instead of boxier styles. Tank tops and sleeveless tees are other popular options for both sexes.
Again, considering your target market is extremely important. If you plan on outfitting the football team in matching t shirts, regular boxy tees are the way to go. But if you need tees for the cheerleading squad, you may want to choose a more feminine option.
Waiting Until the Last Minute to Order
Whether you need bulk shirts for business or personal reasons, waiting until the last minute to order could spell disaster. If you are running a business and the shirts you need are out of stock or are delayed in shipping, you could be stuck without the products you need. The same could happen if you are ordering blank shirts to customize for a special event.
While well-established wholesalers – like The Adair Group – do everything in their power to ensure prompt shipping, sometimes things don't always go according to plan. Product shortages, inclement weather and even vehicular accidents can delay shipments. That's why it is always a good idea to place your order as soon as possible.
Conclusion
Buying bulk t shirts is a great way to save money on the products you need. By taking the time to consider for whom you are actually buying the shirts and placing your order early, you can make sure that you will get exactly what you need when you need it.