3 Reasons Why Long-Sleeve T-Shirts Are Essential for Your Fall Wardrobe
Fall has officially arrived, and with its arrival comes cooler days and nights, football games and chilly evenings spent laughing and talking around bonfires with friends. Despite all of the great things about this time of year, though, the changing weather can make it difficult to know what to wear when you get dressed each morning. The temperature can vary significantly throughout the course of a single day, and you never know when a sunny autumn afternoon could transform into a cold, rainy one.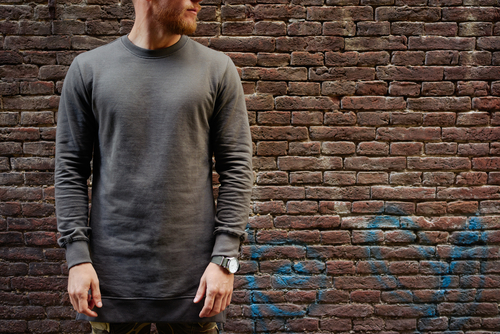 When you are building your fall wardrobe, there are certain items that you just have to have. Comfy jeans, hooded sweatshirts and stylish boots are a few of the most common must-haves. One wardrobe item that many people fail to consider, though, is a simple long-sleeve t-shirt. Though often overlooked, long-sleeve t-shirts are essential for your fall wardrobe for several reasons.
They're Perfect for Layering
After a long summer spent wearing as little as possible in order to stay cool, fall provides an opportunity to wrap yourself up in several cozy layers. Layering is a great way to add some extra warmth on a chilly autumn morning without having to worry about getting too warm later in the day. And long-sleeve t-shirts are perfect for layering because you can wear them in so many different ways.
One great way to layer a long-sleeve t-shirt this fall is by wearing it under a vest. Whether you prefer the look of a puffy vest or something a bit more streamlined, this style is universally flattering and appropriate in a wide range of situations. If you are looking for a bit more warmth, consider wearing a long-sleeve tee under a cardigan. Go with a long, chunky cardi for the ultimate comfy style, or choose one that's shorter and more form-fitting for a stylish business casual outfit.
You can also layer long-sleeve tees under hooded sweatshirts, jackets and sweaters. Or, if you prefer, you can even wear them as an outer layer over the top of a t-shirt or tank. When it comes to the most versatile layering pieces available, long-sleeve t-shirts win hands down!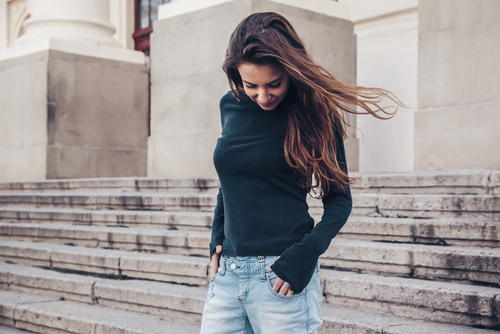 They're Super Comfortable
Just about everyone has at least one favorite t-shirt that they enjoy lounging around in or wearing while running errands or hanging out. Chances are, your favorite is one of the short-sleeved variety, but a long-sleeve tee can be just as comfortable!
When you choose a cotton long-sleeve t-shirt, you can wrap your arms and torso in a fabric that is soft and feels great against your skin. T-shirts of all types are designed to stretch and move with you, and ones with long sleeves are no exception.
They're Stylish
T-shirts of any kind never really go out of style. While they were once reserved for wear as undergarments, they are now accepted in most situations. When properly styled, they are even appropriate in most work environments.
Keep in mind, too, that long-sleeve t-shirts come in a wide range of styles. There are the loose, boxy ones that are ideal for wearing when you are lounging on the sofa, checking out a football game or running errands. But there are also more form-fitting styles that are more appropriate for "dressier" occasions. If you are heading to the office, for example, you can wear a fitted long-sleeve t-shirt with a nice skirt or pair of dress pants. When you prepare for fall with wholesale long-sleeve t-shirts, you can stock up on plenty of different styles and colors to ensure that you have one that is appropriate for every occasion.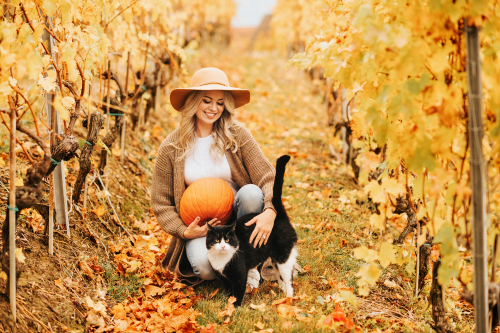 The Bottom Line
If you are looking for wardrobe staples for fall, you can't go wrong with long-sleeve t-shirts. They are versatile enough for virtually any situation, and they come in all sorts of fall-friendly colors. These shirts are great for layering, they are incredibly comfortable, they're affordable and they never go out of style.
Whether your fall mostly involves going to work and taking care of errands around town or you are planning on going apple picking, enjoying fall festivals or watching football games with friends and family, you can stay comfortable and look great by wearing long-sleeve t-shirts.
Here at The Adair Group, we have all of the long-sleeve tees you need for autumn. Check out our full selection today and you are sure to find ones that you love!