3 Onesie Decorating Ideas and Inspirations
Whether you're bored at home with a new little one and looking for ways to spruce up their wardrobe, planning a baby shower, wanting to make a one-of-a-kind gift or even working on an idea for launching your own custom babywear business, decorating onesies is a fun and easy option. Wholesale baby onesies are inexpensive, and there are all sorts of ways to customize them–even if you don't think of yourself as being particularly creative or artistic. To get started, you just need some blank onesies and a little bit of imagination.
Keep reading to discover some fun onesie decorating ideas and inspirations!

Decorate with Fabric Markers
Using fabric markers is one of the easiest ways to decorate a onesie, and it's one of the typical methods of choice for baby showers. There are a lot of different types and brands of fabric markers to choose from. We recommend using high-quality permanent ones to ensure your designs will last through numerous washes.
If you excel at drawing, you can create just about any type of design you can imagine using this method. Drawing not your forte? Don't despair! There are still plenty of ways to use markers to create attractive onesies.
With a bit of painter's tape, you can mark out a geometric design, such as a chevron pattern, and then use the markers to color inside the lines you created. You could also place a coloring sheet inside a onesie and use your markers to trace the design on the outside. If you're having trouble seeing the design, hold the onesie up to a bright window or place it on top of a lightbox.
Shop From an Assortment of Cheap Baby Onesies in Bulk
With access to a vinyl cutter, you can create stencils, stick them to the garment and color in the designs. When you're finished, simply peel away the vinyl. And, of course, you can always keep things simple by writing a silly or cute phrase on a onesie. You just might want to use a ruler to keep things straight.
Make Iron-On Designs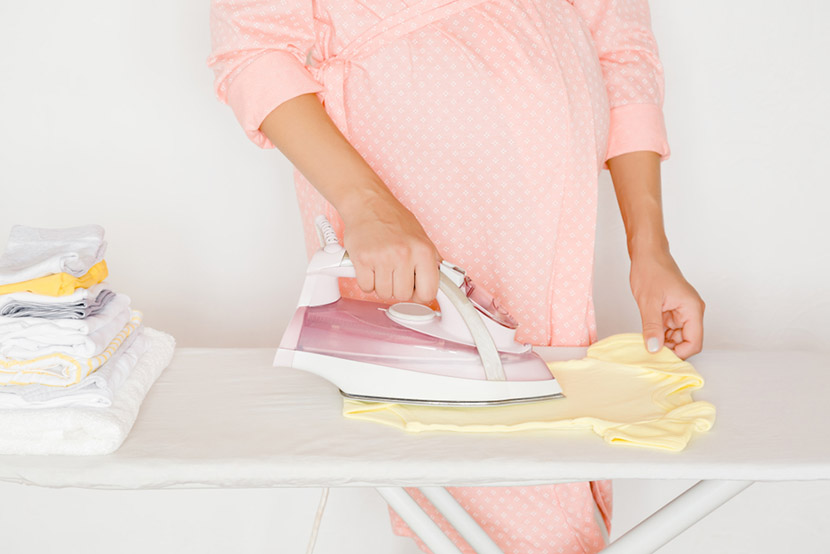 Ironing designs onto the front, or even back, of a onesie is a good option, too, and there are a few ways to do it. One of the easiest methods involves heat transfer vinyl (HTV) and a vinyl cutter. Using your cutter's design software, choose a design or create your own. When you're finished, mirror it so it's backwards when cut. Once the vinyl has been cut and weeded, you can add it to fabric using an iron or a heat press.
You can also purchase iron-on transfer sheets for inkjet printers. Create your design, print it out on the transfer paper, cut out carefully and then apply using a hot iron. Keep in mind that cutting out the design by hand can be a bit tricky, so it's best to stick to simple shapes if you're using this option. Inkjet iron-on transfer paper is available for both light- and dark-colored onesies.
Fabric shapes can be added to onesies using heat bond adhesive. There are many different types and brands of this adhesive, so be sure to read the instructions before you embark on your onesie decorating adventures. Generally, you iron or stick the adhesive onto your fabric, cut out your design and then iron the design onto the garment.
If you use any of these methods to apply designs to onesies using heat, make sure the design is completely stuck down. And if you need help coming up with a design, t-shirt decorating ideas work great on onesies–but, of course, you'll need to greatly reduce the size. Loose edges invite little fingers, and no one wants their little one to peel off a garment decoration and place it in their mouth!
Shop Bulk Kids' T-Shirts and Save!
Use Rubber Stamps and Fabric Paint
Painting a design on a onesie doesn't have to involve the use of a brush. Instead, you can dip rubber stamps into the paint and use them to add letters, shapes, designs, etc. You can repeat the same stamp several times to create an all-over print, or you can use just a couple of stamps to create a simpler design. If you're going for the all-over print look, don't forget to stamp the back, too, once the front has dried.
The Bottom Line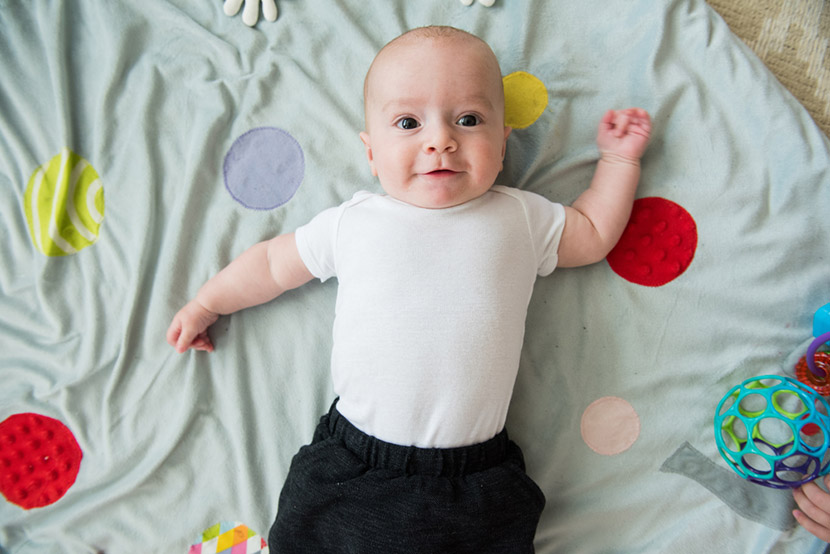 Customizing onesies doesn't have to be difficult. With the suggestions listed above, even those who don't feel like they are particularly gifted in the arts and crafts department can create cute designs for little ones to wear. And when you purchase colored or white onesies in bulk, you don't have to feel bad if you create some designs that just don't work because you didn't spend too much money purchasing them and have plenty of back-ups.