20 Creative Ways to Repurpose Your Old Tie Dye Shirts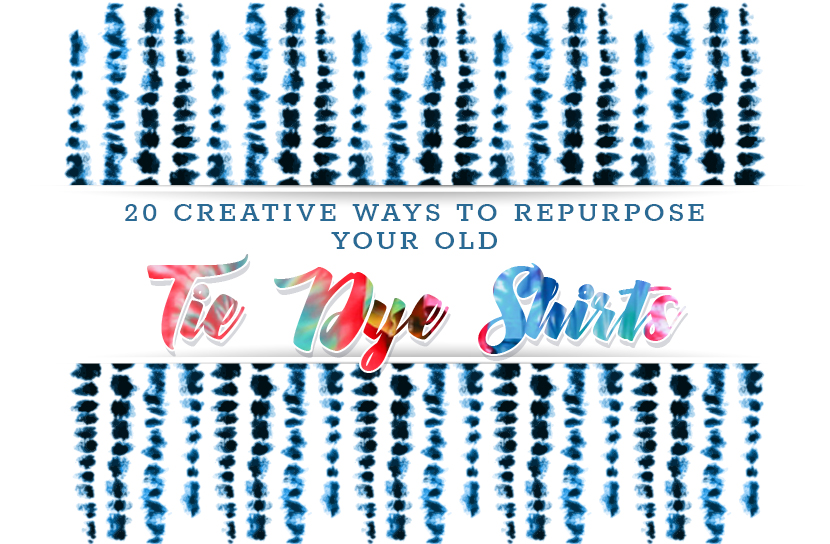 Tie dye is a fun craft for the whole family and a wonderful way to express yourself. However, as the kids grow up and time goes on, you may find yourself with a batch of leftover shirts that no one seems to be wearing.
The great news is that you don't have to throw those old shirts out. There are a lot of fun ways you can upcycle those colorful crafts into entirely new items to use every day. Make the most out of those fun color combinations and turn them into gifts for friends, your pets and even yourself.
Here are some great ways to take those basic t-shirts and turn them into brand new works of art.
NEW KIDS CLOTHES

Adult-sized clothing is easier than ever to turn into kid's clothes. Why spend a ton of money on something your little ones will outgrow in a few months when you have everything you need at home?
Some of these projects require basic sewing, but nothing too advanced. If you're uncertain about your sewing skills, sign up for a class or ask a friend for help.
1. Pajama Pants
These are very easy and fun to make. Ruth at Hammer and Thread claims she made four pairs while her darlings took a nap. She's added a free pattern download for you to use for your own pants, and the design is exceptionally straightforward. The key is getting the waist to sit across the hips and not bunch up at the stomach. The look is comfy and fun for any kid.
2. Easy T-shirt Dress
This easy t-shirt dress project is a beautiful way to upcycle a used or new toddler t-shirt. Grab your smaller tie dye shirt to make the top and then use plain white or a solid color for the bottom half. Keep some extra material on hand to make the little rosette or add a patch of your fashionista's favorite animal, object, etc.
The soft material and easy design of this dress makes it easy to wear, comfortable to travel in, as well as wash. This would be an excellent gift for any mom who doesn't have time to shop or for kids planning a family vacation and just want something fun to wear. Either way, the recipient will be thanking you for the colorful new dress.
3. A Baby Romper
romper is a great solution. This is a one-piece outfit that unsnaps between the baby's legs to help Mom or Dad get a diaper on or off, without leaving the little cherub undressed. Luckily for you, The Seamery blog has a great tutorial on turning a former t-shirt into a baby romper.
The tutorial is highly detailed and has a lot of empathy for those of us who don't sew. It has some troubleshooting sections for problems like fitting the neck and the arms of your romper to your baby so you can get on with the project. The finished product will be a great way to make the most of your tie dye pattern and practice some basic sewing. This is also another great gift idea.
4. Tee Scrap Dress
This shirt dress project is a fabulous way to repurpose a set of shirts that no one is wearing anymore. Grab your tie dye shirt for the top and then cut off the bottom third. Then, find a few other shirts that can be reduced to good-sized strips. Line them up and pin them into a pattern that looks funky and colorful. It should reach your child's knees.
Sew it with the seams on the outside so that you get a little fringe of fray between sections. This will pull the look together. Be ready for this fun dress to be a new favorite. The soft feel and fun colors will make it an easy sell to any dress fanatic.  
HAIR ACCESSORIES

You might not think of t-shirts as accessories, but it turns out they make beautiful baubles and bows, especially when they're extra colorful. Check out some of these easy and lovely projects to upcycle your tees and have something truly beautiful to set off your hairstyle.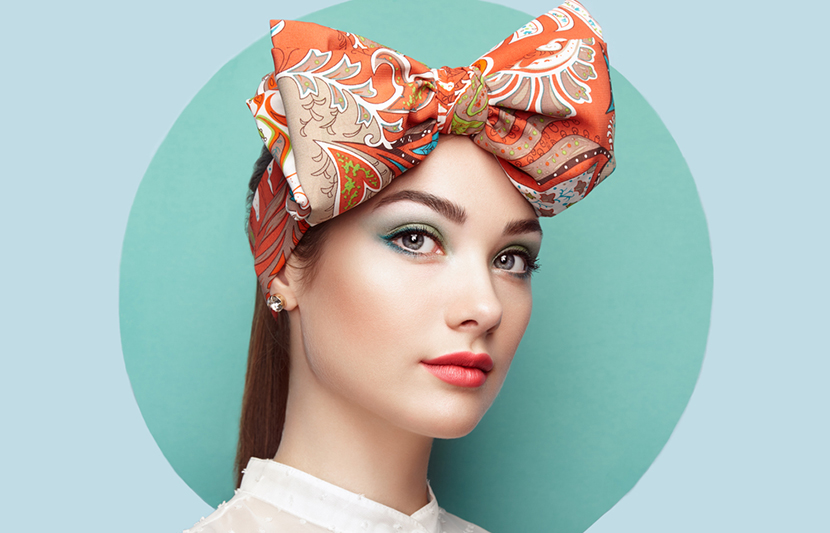 5. Classic Hair Bows
The Orchard Girls blog has a great tutorial on making a basic bow for a headband or a clip. This is a no-sew project, but it does require fabric glue. However, they come together fast and without a lot of fuss. Plus, it's easy to make several at a time.
Grab those old tie dye shirts to make some dreamy tie dye bows like these. They'll look great on shirts, on a headband or just clipped into your 'do.  
6. Wire Hair Bow
The wire hair bow is a way to get that tied-ribbon look around your head without actually squeezing your skull. It uses a malleable wire within the fabric to help you style your hair and comes out easily to readjust. It looks great as a headband, as the tie at the end of a braid or to dress up a ponytail. This project is another quick and easy one, and it will make quick work of your old shirts.
7. Quick Headbands
This article from Pretty Life Girls has several takes on the headband, but we included it here because they all specifically feature tie dye and how pretty it looks as an accessory. They have basic, braided and twisted headbands for you to try. All of these are fast, no-fuss projects and should only take a few hours to make several headbands for yourself or your kids.
This would also be a great activity for a kid's party or just a group of adults who live to craft. Have fun with your old tees — you deserve it!
MORE ACCESSORIES

If you don't want to keep a lot of stuff in your hair, don't worry — you can still get a lot out of those old t-shirts. Grab your scissors and check out these easy tutorials that help you turn an unwearable piece of clothing into an item you'll use every day.
8. No-Sew Tote Bag
You don't even need glue for this great no-sew tote bag, but just a pair of scissors and a little time. Grab your shirt and cut off the neck and sleeves. Then, cut a fringe into the bottom and tie the pieces together. Before you know it, you'll have a colorful, soft new bag perfect for the farmer's market or to carry library books. Use a bigger shirt for a deeper bag and a smaller one for a mini tote.
9. Braided Infinity Scarf
This project turns your shirt into strips of fabric, which are then braided together and transformed into a beautiful braided infinity scarf which looks outstanding with a solid color shirt. Slash up your tie dye shirts and then weave the colors together into a whole new pattern to make a cool scarf you'll want to wear all winter. Put it on asymmetrically to get the most out of the half-braid-half-free-flow look.
10. T-shirt Bracelets
These t-shirt bracelets are so much fun to make and to wear, thanks to the easy way they come together and the magnets that hold them on. Grab your tees, some scissors and buy some rattail cord (available at fabric stores) to make these fun pieces.
These turn t-shirts into a kind of yarn that is braided together. Small magnets are added to the ends to hold the bracelet together without stretching out the fabric. This keeps them looking nice and lasting for a long time.
Make these at your next kid's party or to commemorate a fun vacation with the family. They're comfortable and easy to do for everyone involved.
REFASHIONS
If your shirts are still in good condition and up for a new shape, or if your teenager wants to turn something of yours into a fun summer look, try a refashion. These turn your basic tee into a fun tank top, a dress or another great look. Have fun with these and enjoy the process of the makeover.
11. Basic Racerback
A tie dye shirt makes for a beautiful racerback shirt. It's lovely in the hot weather and as a workout shirt, if you need one. It also gives an old shirt new life with this young look. Best of all, it's a no-sew makeover.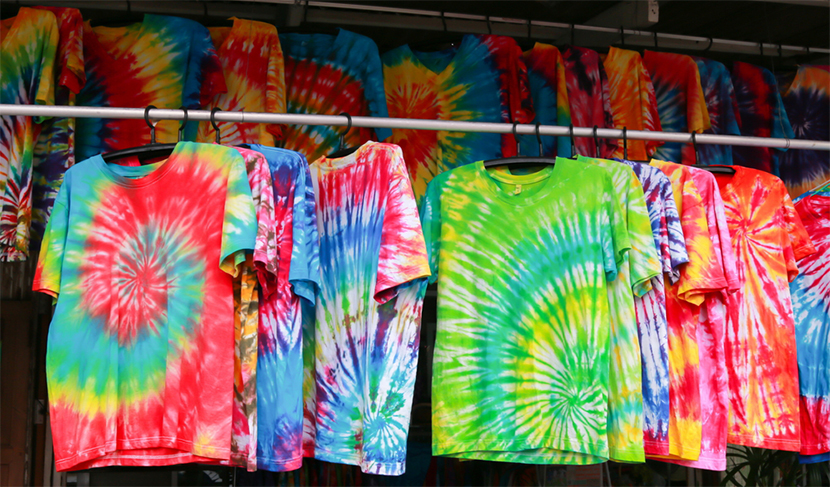 12.  Workout Shirt
This workout shirt is a variation of the racerback shirt, as it puts a literal twist on the back section, opening it up a little more so that it breathes as you run or hit the yoga mat. Also, it shortens the front and keeps the back long so that it has that gym-chic look. This tutorial shows you how to take a silk screen shirt and turn it into something completely new.
13. Bow Back Tie Shirt
Really go for it with this young and fun project from the blog College Fashion. This one requires a couple of new seams to attach your newly-cut bow to the back of your shirt, but it's very straightforward. You might be able to get away with glue, but we recommend a good stitch to help this design last.
A tie dye shirt will look truly great with these new bows. This looks best on a fitted shirt, as opposed to an oversized one.
14. Swimsuit Cover Up
Turn a larger tie dye tee into a cute swimsuit cover up with this no-sew project that takes the fabric and braids it down the back. You'll get some sun and look cute by the pool while you sip a daiquiri and chill to some reggae. The bright colors will look great out in the sun, and you or your daughter will love that this is a free, homemade refashion that is both unique and lovely at the same time.
15. Strapless Dress
If you need a quick party look for your upcoming barbecue or girl's night out, this quick strapless dress project will be your saving grace. It requires minimal sewing, but it comes together very fast and looks lovely when finished. Don't go running into the department store, instead, farm your closet and get all the fabric you need right out of your own personal t-shirt selection.
16. Knotted Tank
Here's another great, no-sew look that turns a basic shirt into a cute knotted tank top. The example given here is a graphic tee, but don't shy away from a tie dye shirt turned fun. The bold clash of colors will also work well with this fun design.
BONUS PROJECTS

Want something a little different or gift-able from your shirts? Then read on!
17. A Tiny Toy
This project is a little nod to literature fans and a cute present for any adult or child who appreciates a great craft. How cute will this little Cthulhu toy look with recycled tie dye fabric? Check out the pattern and the tutorial here to make this adorable toy and wonderful all-around piece.
18. Dog Toy
Upcycling doesn't have to leave out your furriest family member. Use this article from Barkpost to get your best friend a nice little present. You will need at least two shirts for this one and a good pair of scissors. Cut your shirt into ribbons and then make a thick, tight braid that you can throw to your dog, use for tug-of-war or just let them chew on. This is a thoughtful and fun little something to give to the family pet — don't pass it up.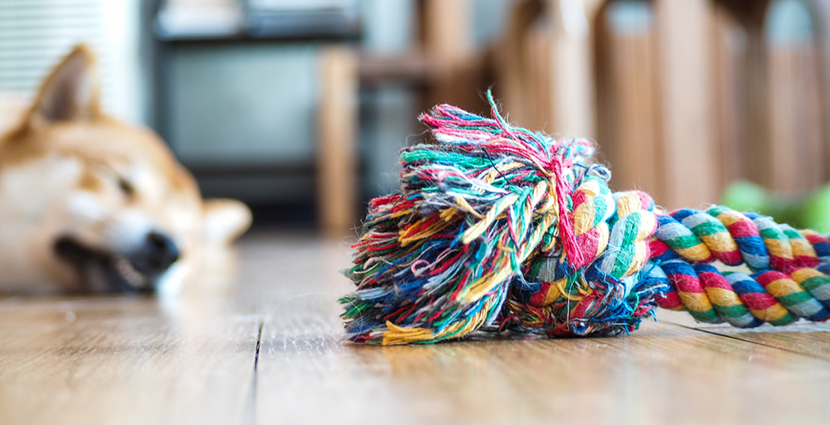 19. Stuffed Balloon Animal
This stuffed animal takes its inspiration from the balloon animals normally reserved for circus clowns and birthday parties. Instead of making them from pop-able balloons, try this fun fabric project and let them be permanent.
You will need some good sewing skills for this one. You essentially make a long tube, stuff it with pillow stuffing and tie it off at certain sections. Recycle your tees to make fun, tie dye versions of these great toys, and you'll have some very happy kids in your home. This is another excellent gift idea and one that will last a long time.
20. Wall Art
This is such a fun idea and makes for some great wall art decorations. Grab some styrofoam squares and stretch your old t-shirt out over it to make a quick work of art. Glue it down and make it nice and smooth to get the best effect.
Because tie dye doesn't always have a focal point, you could use your old shirt as a background and pin some favorite photos to the front. Or, apply the same technique to a frame and make a colorful border for a favorite painting or photo you took on your last trip. Either way, this is a great upcycle well worth your time.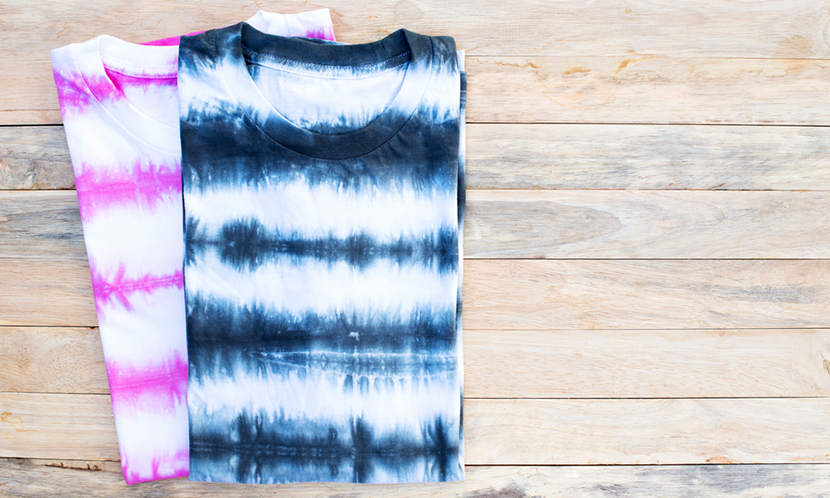 21. Superhero Capes
Who doesn't love a cape? The best part is, you don't have to wait for the Halloween section to open up to grab one. Get a quick tutorial here from Apartment Therapy. Start with old, adult-sized tie dye shirts and cut them up according to the directions. Be sure to save extra fabric for wristbands and masks (with eye holes cut out). The look will inspire acts of bravery from your little hero.
This is a great pre-party activity if you have "superkids" coming over. Make them ahead of time and let your guests pick their favorite as they walk in the door.