10 Celebrities Show How Versatile Polo Shirts Can Be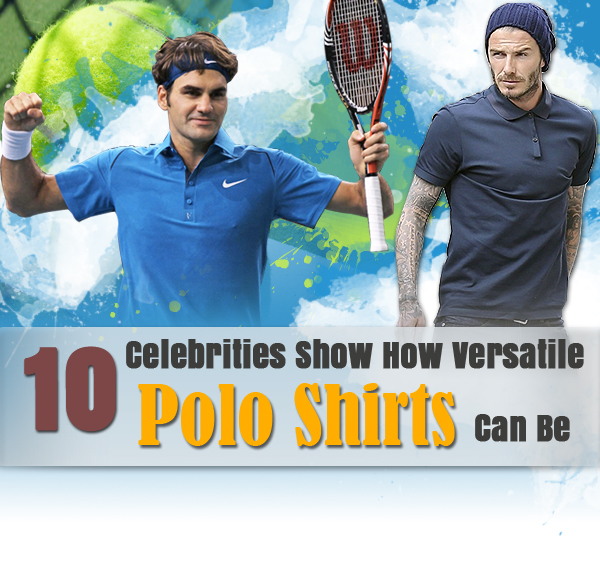 The history of polo shirts goes well beyond their origins. There is, in fact, an ongoing historical debate whether or not polo shirts are dressy or casual attire. Polo shirts land right on the cusp, straddling the fence between dapper and simple. Polo shirts may not be suited for every occasion, but are appropriate to wear to most. Polo shirts are one of the most versatile items, however, and everyone should keep polo shirts in their wardrobe.
Polo shirts have a practical use for being a comfortable clothing item. Polo shirts were first created as an alternative to the traditional tennis attire. Short cuffed sleeves eliminated the restraints of long sleeved button down shirts. The neck opening is easier to adjust. Tails hang long enough to prevent the shirt from becoming untucked. The knitted collar also served a purpose beyond keeping a professional image, but could be upturned to prevent the neck from sunburn.
Around the same time polo shirts were invented, the sport of polo began to garner much more attention. Polo shirts got their name because polo players began wearing polo shirts more often.
Major fashion designers quickly picked up on the trend and started their own line. The popularity of polo shirts grew, and they were incorporated in many more sports, such as golf and rugby. Today, polo shirts are commonly worn in many different settings. Polo shirts are used for school, retail, trades, and hospitality uniforms. Many companies and major brands offer polo shirts to their supporters as a more, mature alternative to t-shirts for people to wear.
Regardless of the reason, polo shirts can be properly styled to suit the occasion. Here are ten celebrities that help show the versatility of polo shirts, and this should convince you why you need to add more polo shirts to your wardrobe.
Roger Federer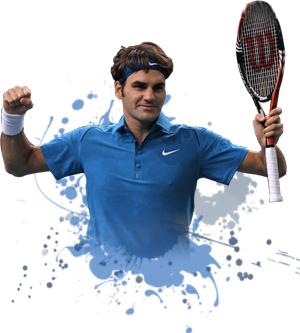 Roger Federer is one of the top ranked tennis players in the world. The Swiss professional tennis player holds a list of records on and off the court. His accomplishments range from holding the world's number one position for 302 weeks, 17 Grand Slam single titles, and being ranked one of the world's best looking men.
Most often, you will see Roger Federer wearing a polo shirt. This goes to show that wearing a polo shirt is not only helpful to winning highly competitive tennis matches, but can also help you achieve notoriety as a good looking individual.
Sean Diddy Combs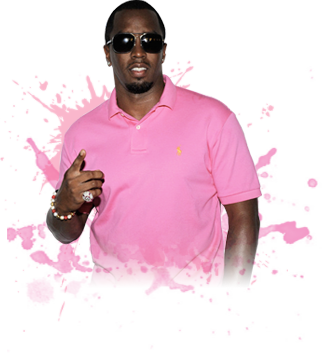 Whether you still call him Puff Daddy or Diddy, what you can't call him is poorly dressed. Sean "Diddy" Combs built and runs an empire of music entertainers. The music mogul also branched out into several other businesses and owns one of the top clothing lines, Sean John.
Diddy always dresses for the occasion but, because of his prestige, Diddy is one of those individuals who can wear whatever he wants whenever he wants. You can catch Combs sporting a polo shirt on one of his yachts, when golfing, or even while out at night or to a special event. Combs in a polo shirt is a prime example of how polo shirts aren't too dressy or too casual.
Ignacio "Nacho" Figueras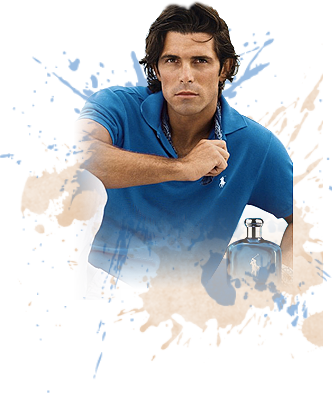 Ignacio "Nacho" Figueras is one of today's most recognized faces for being Polo Ralph Lauren's brand ambassador. He's often mistaken for Christian Bale, the actor well known for playing Batman, the Dark Knight.
Selecting a close replica of The Dark Knight may have been an intention of Polo Ralph Lauren's marketing team. What makes more of a statement and further entices anyone to wear a Polo shirt than the imagery of Bruce Wayne sporting one? No, it's not actually Bruce Wayne, but, because of the close resemblance, it's hard not to make that comparison.
Pharrell Williams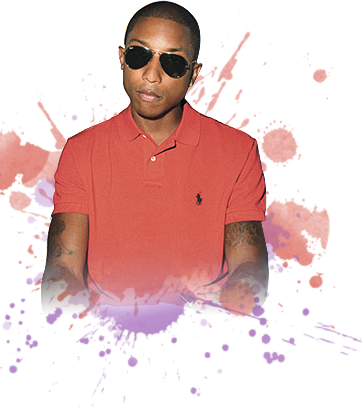 Pharrell Williams is well known in the fashion community. He's set many trends and always reinvents himself. It's not uncommon to see Pharrell wearing a polo shirt. There was a time during the early 2000s that Pharrell significantly impacted the fashion industry by making polo shirts even more popular. Most of his fan base and followers copied his style, and bright polo shirts were seen everywhere.
David Beckham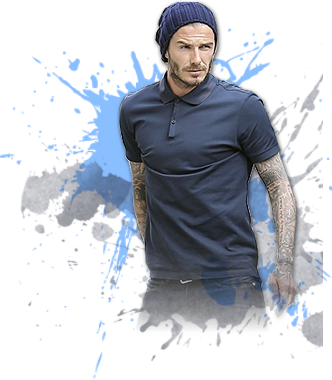 David Beckham is a sports icon, but he is also well recognized in the fashion industry. He plays a major role in modeling and fashion even more now that his career as a professional international soccer player has reached its end. Beckham presents himself as a cool, family man. He may reveal a bit more during his Calvin Klein fashion shoots, and put on his best suit for magazine covers, but Beckham can still be caught wearing a polo shirt and look better in it than the attire you wear to work on Monday.
Ashton Kutcher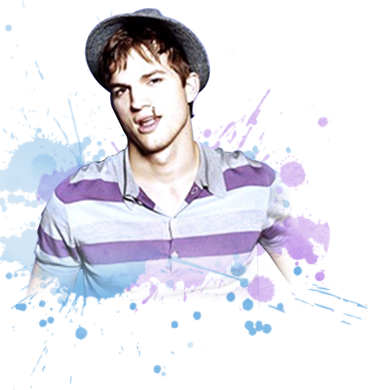 Before Ashton Kutcher reached the heights of his career, taking on major roles playing Steve Jobs and being a well-known venture capitalist investing in many new tech startups, Kutcher appeared to be something of a free spirited, wild boy. It was probably somewhere between That 70's Show and Punk'd, that Kutcher helped lead the polo movement among America's youth. Kutcher popped his collar, and this style was taken on by many young males. The style spread across the nation and, eventually, was adopted by the "in" crowd.
Daniel Radcliffe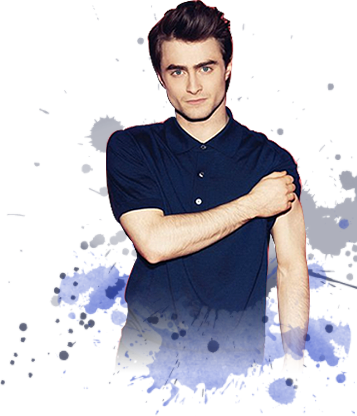 Daniel Radcliffe has faced the same challenge many actors face: being typecast. As the star of Harry Potter, one of the biggest movie series in film history, it's even more challenging for Radcliffe to breakaway from his character often depicted as youthful, innocent, and maybe even somewhat naive. Some celebrities go off the wall and perform crazy antics with an intention to "prove" they're no longer kids. Radcliffe, however, has gone about doing so in a very classy way by simply being an adult. Dressing like an adult is half the battle.
Being an adult doesn't always require wearing a suit. Small, subtle changes to your wardrobe can make a statement. Notice how in the photo above Radcliffe buttons up each of the buttons on his polo shirt. A polo shirt buttoned all the way up says,"I'm serious, but not too stiff. I'm well groomed, civilized, but also want you to know I go to the gym."
Scott Disick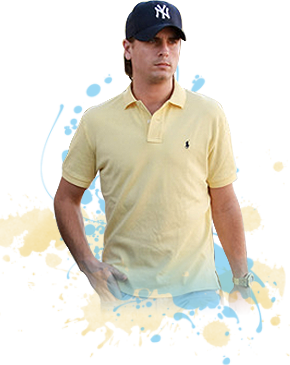 If you haven't been "Keeping up with the Kardashians," you probably aren't familiar with Scott Disick. Throughout the seasons he's been Kourtney Kardashian's husband, boyfriend, ex, and father to her child. We're not sure what he does, exactly, but what we are sure of is that he dresses very well, even during an over-dramatic emotional breakdown.
Scott sports a polo to family brunches, casual outings, and even during his night life, occasionally.
Joe Jonas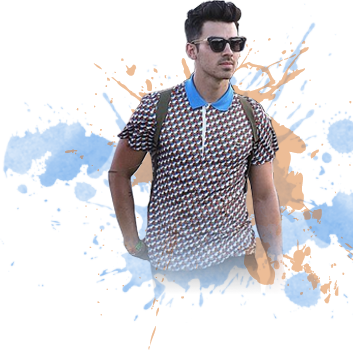 Joe Jonas is part of the new, millennial generation. When Joe wears a polo, he makes his own unique statement. What is that statement? "I could have worn really expensive designer brands, but I know I look just as handsome in my colorful, offset polo shirt."
Blake Griffin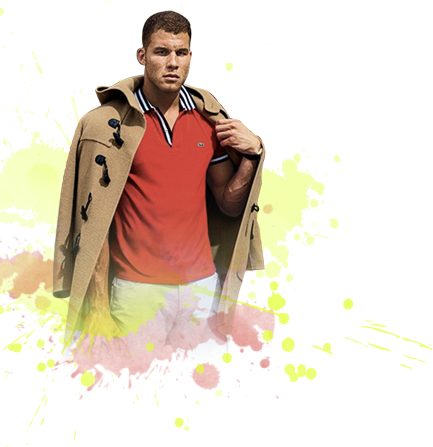 Blake Griffin isn't known for being extremely fashionable. Obviously, he makes enough money to afford top notch brands and hire a stylist, if need be. Blake Griffin is very much an athlete, however, and is most commonly seen wearing athletic gear, which is why Blake Griffin dressing up is something worth noting.
Like many NBA players, Blake Griffin's style is very eye-catching. He already stands out for his height, but his dressy wardrobe is typically anything but standard. It's never too ridiculous, like that of some NBA players, but it is still very bold. Tall guys can take a note from Blake Griffin's playbook on how to wear a polo.