4 Reasons to Buy Wholesale Baby Onesies
There are all sorts of things that parents don't agree on and hotly debate each other about. One thing nearly every mom and dad can agree on, though, is that onesies are must-have apparel items for newborns and infants. These humble garments are inexpensive, convenient, durable and provide easy access for all those diaper changes.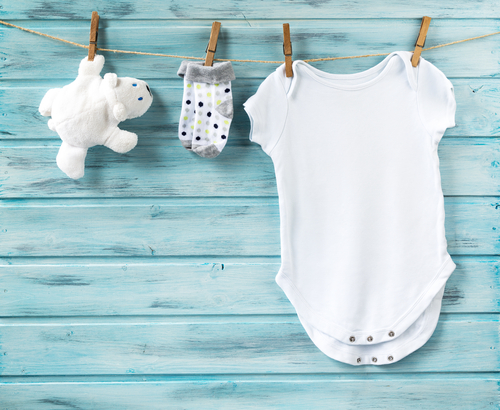 Whether you are a new parent looking for ways to make life easier or you are trying to prepare for a new arrival, buying wholesale baby onesies is always a smart decision. Keep reading to discover a few of the many reasons to buy wholesale baby onesies.
Spend Less on Your Child's Wardrobe
When purchased individually or in small packages at retail stores, onesies, also known as body suits, can be expensive. Buying them in wholesale quantities, however, maximizes your savings. When purchased in quantities of a dozen or greater, each piece costs just a few dollars, which relieves some of the financial burden of building a wardrobe for a little one. Buying wholesale onesies allows you to get all of the tops your baby needs without breaking the bank.
Kids grow fast, especially when they are little. There is no good reason to spend a fortune on body suits when your infant will outgrow them within a few months. By buying in bulk, you can get what you need at an affordable price and feel good about donating your baby's gently used onesies when they outgrow them.
Be Prepared for Spills and Stains
Kids are messy. While you may wear the same shirt all day, a baby can go through several outfits over the course of a few hours. From food spills to diaper blowouts, there are all sorts of situations that call for an outfit change. When you stock up on wholesale onesies, you will have plenty on hand for even the messiest of days.
Keep several of them in your baby's dresser or closet, tuck a few in your car and put some in your diaper bag. It's also a good idea to leave some at your child's daycare center or with parents or family members who watch your little one regularly. When you purchase onesies in bulk, you will have plenty to have some stored everywhere your baby visits on a regular basis.
With wholesale onesies, it is also easy to replace garments when they have stains that won't come out. Just throw the old one in the trash, grab a new one from the closet and you're good to go!
Save on Laundry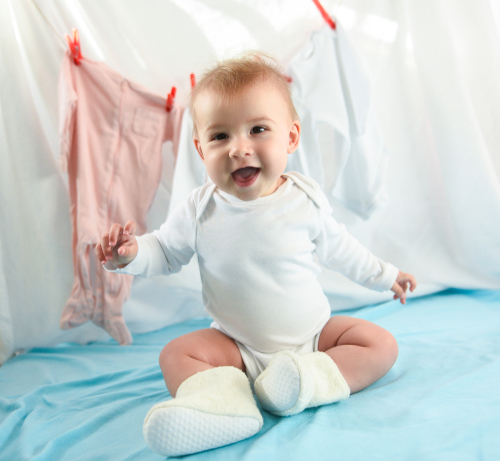 If you are like most parents, you probably don't have a whole lot of time or energy for things like laundry. When you only have a few outfits for your infant or toddler, though, you'll likely end up feeling like you never do anything other than laundry. Buying wholesale means that you can go longer in between loads. And since onesies are tiny, you can fit a lot of them in a single load. In addition to saving you time, this reduces your consumption of water, detergent and electricity. It's a win-win for you, your wallet and the planet.
Host a Fun Baby Shower
Whether it's your own baby shower or someone else's, wholesale onesies can also be used for a fun party game. Encourage everyone who attends to decorate one using fabric markers, puffy paint or iron-on letters or designs. Ask them to let their imaginations run wild and then take a vote to determine which onesie is the winner. With wholesale onesies, this popular baby shower game is super affordable.
Wholesale Onesies from The Adair Group
When you order wholesale onesies from The Adair Group, you can rest assured knowing that you are purchasing safe, high-quality apparel for your little one. We carry onesies from Rabbit Skins Apparel and Delta that are made from 100% ringspun cotton to ensure ultimate softness against your baby's skin. All of our products are first quality, too, so you don't have to worry about buying something that isn't well-made.
The Bottom Line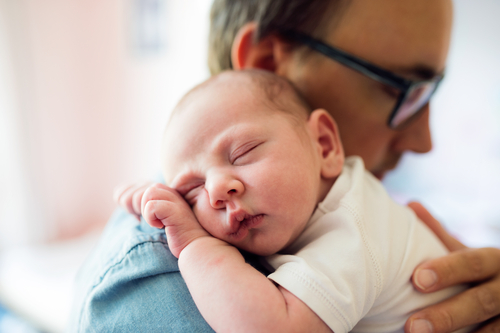 There are all sorts of reasons why you should buy wholesale onesies. From outfitting your baby in high-quality at a fraction of the cost of buying from a retailer to ensuring that you have plenty of spares when inevitable messes occur, wholesale onesies offer a wide range of benefits for a little bit of money. Browse our selection today to find the body suits that are right for your little one.