6 Beach Essentials: T-Shirts, Trucker Hats and More
Summertime is almost here, and you know what that means… It's time for a trip to the beach! Whether you are heading out of town for a once-in-a-lifetime dream beach vacation or you're packing up the kids and going to the local lake for the day, it's always important to pack the right gear. From sunscreen and flip flops to cool hats and t-shirts, there are all sorts of beach essentials that no day spent by the water would be complete without. Keep reading to discover a few essentials for your next trip to the beach.
Sunscreen and Sunglasses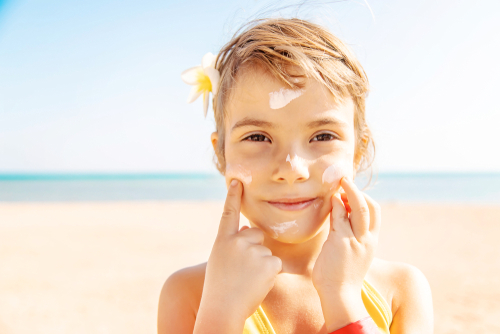 Soaking up the sun is great, but it can also do significant damage to your skin and eyes. When you are getting ready to go to the beach, always be smart and make sure to pack some good sunscreen and a pair of sunglasses.
According to the American Academy of Dermatology (AAD), you should use sunscreen with an SPF rating of 30 or higher that protects you against both UVA and UVB rays. AAD also recommends using sunscreen that is water-resistant. Be sure to read the instructions, though, and apply as recommended.
When it comes to sunglasses, the American Academy of Ophthalmology (AAO) recommends choosing a pair that provides 100 percent UV protection. When you're spending time in or on the water, polarized lenses can cut the glare and make it easier to see. Consider buying oversized glasses for maximum protection and to help reduce the amount of UV that enters your eyes from the sides.
The Right Clothing
You will probably spend most of your time either splashing in the water or working on your tan in a bathing suit, but that doesn't mean that you don't need some regular clothing, too. You'll want something to throw on when walking to and from the beach and while checking out all of those cute oceanfront shops and tasty restaurants.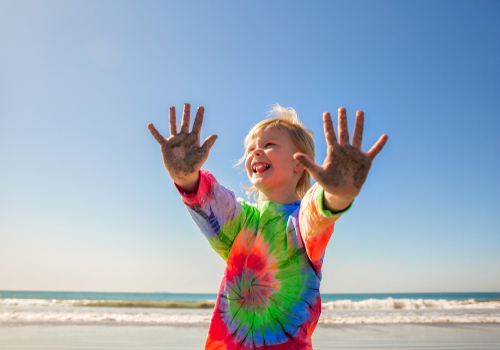 A simple t-shirt is always a good thing to have. An oversized t-shirt doubles as a swimsuit cover-up. It can also be worn while you are in the water to provide some protection against the sun's harmful rays. If the entire family is heading to the beach or you are planning a trip with a large group of friends, consider ordering some wholesale t-shirts. You can keep it simple with solid colors or spice up your look with tie-dye t-shirts.
Headwear
It is also smart to bring something to wear on your head. A large sun hat that keeps the sun off your face and shoulders is always a popular choice. If you want something that is a bit simpler though, a trucker hat is a good option. These hats are solid on the front but have mesh sides and backs. This means that they can help you keep the sun out of your eyes without making your head overly hot.
A Beach Bag
You'll need something to use to carry all of your gear to the beach, and a regular plastic grocery bag just won't cut it. Instead, invest in a large beach bag that has plenty of space to hold all of your stuff. For bonus points, look for one that doubles as a cooler. Some beach bags have zippered bottom compartments that can be used to keep beverages and snacks cool.
An Oversized Beach Towel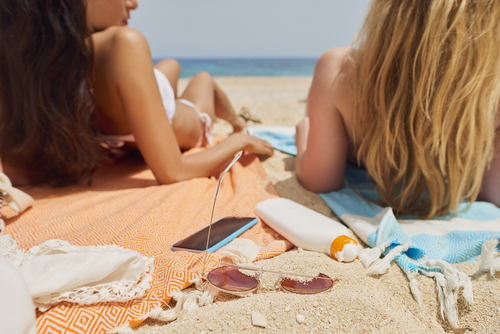 When you need to dry off after taking a dip or want to lie back and read a book, you need something larger than your normal household towels. Look for a beach towel that is large enough for you to lie on completely. There are even sand-proof ones that prevent a lot of mess. If you're taking the family to the beach, a large sand-proof blanket may be an even better option for everyone to hang out on.
Waterproof Bluetooth Speaker
If you want to enjoy some music or listen to an audiobook while you're relaxing on the beach, be sure to pack a waterproof Bluetooth speaker. These compact devices offer pretty impressive sound quality and sync up to your smartphone or tablet in seconds.
Conclusion
If you are heading to the beach this summer, be sure to pack the items listed above and anything else you need for a relaxing, carefree day. At The Adair Group, we have some of the essentials you need. Browse our selection today for t-shirts, trucker hats and more!